This post has been updated for 2019
Regardless of the size of your business, content is king! It's an essential need to grow your presence online. Currently, there are over 1 trillion Google searches occurring each year and over 1.6 billion people performing them. What is the common feature? It's content. Someone, somewhere is looking for information and content is what they are seeking.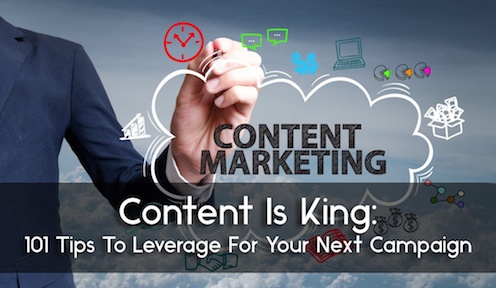 The need for content is clear, but how to go about producing content and marketing the content tends to be a fairly murky path. In fact, it is also fairly inefficient. A post by Mark Schaefer highlights the problem with his 80-80-80 stat. He notes that 80% of marketers are not satisfied with the value they get from content; 80% of the content we publish is never seen, yet 80% of businesses claim they are increasing their content marketing budgets.
Content is a need, but the majority struggles with it. To help increase your effectiveness with this significant online need, we have compiled a list of 100 tips to help maximize your online marketing success.
Building a Foundation
Starting with the basics; it is very important to have a strong foundation upon which to build your content strategy. This will provide guidance and will help you configure, appropriately hone, and target your operations to attain the results you want.
1. Starting Point
Important and easy to overlook but as with any marketing campaign, start by setting your goals. Think carefully about what you want to achieve with each content piece, never begin formulating a post without the end objective in mind. >> Click To Tweet <<
2. The Plan
Use a content calendar to drive your approach. When performed correctly, every critical part of your content marketing will be integrated in the calendar.
3. Understand Your Audience
Before you start creating content, have a clear understanding of your audience. Consider creating a persona to accurately tailor your content to a pain, need, or interest they may have.
4. Format, Topic, and Channels
Understand the kind of content your audience likes to consume, the channels they prefer consuming it from, and the sort of language they are using. Things like text vs pictures. Video vs podcasts as well as the channels your audience frequents.
5. Market Insight
Perform a competitive analysis. See what competitors are doing to succeed, where they are falling short, and what opportunities exist for you to overtake them.
6. More Insight
If you aren't already, monitor your industry or niche for other content types and distribution platforms that are gaining popularity.
7. Tracking and Measuring
Plan an approach to track and measure your content with a goal of understanding what types of content generates the most traffic and conversions at each stage of your marketing funnel.
8. Time Management is Essential
Track the time you are investing in content. While we all might strive for perfection, it may be overkill for the need to create quality content.
9. Monitor Your Progression
Constantly monitor your progression and manage your resource allocation. Utilize tools that will help you become more efficient (discussed in sections below)
10. Allow Flexibility
It doesn't matter if you are a seasoned content creator or an industry novice, always allow some room for flexibility when developing your content calendar. Nothing operates like clockwork in life, having some room to breathe between posts, some more time to work if you are falling behind schedule, or some time for refinement and improvement can go a long way.

Feel Free To Use This Infographic On Your Site
(Simply insert the embed code above to publish on your site)
How to Effectively Optimize Your Content
11. Look and Feel
With so much content daily flooding the market, only the most creative creators will be able to make their content stand out from the crowd. Make sure you optimize your content in ways that rival competitor posts and addresses user needs. Visual creativity and aesthetics can help you go a long way.
12. Avoid Keyword Stuffing
Many creators mistakenly stuff as many keywords as possible into a post. Content optimization is not about having the most keywords, this will ultimately have negative effects on SERPs.
13. Long-Tail Keywords
Focus on 1-2 long-tail keywords. This will not only help you stay focused on your original goal it will also help you more accurately attract your desired audience.
14. The Title
Include your selected keywords into your title as this will be the reader's (and search engine's) first step in determining the relevancy of your content. >> Click To Tweet <<
15. Title Size
Keep titles concise and to the point. Long headlines tend to tire readers, especially when on mobile devices. They also tend to get cut off on the results page. Limit it to no more than 70 characters. All in all, keep titles "short and sweet".
16. Include Attractive Headers
Make sure your headers are as interesting as possible, to grab reader attention and always remember to include your keywords here too.
17. The Hook
Grab reader attention as soon as possible. Apart from your title and headers, you should aim to attract your audience by addressing their pain, need, or interest in the first few sentences of your post.

18. Keyword Density
Keywords should be included in the body of your text but at a natural and reader friendly way. Avoid stuffing like we mentioned earlier. Keyword density should generally be less that 3% for any type of content.
19. The meta-description
Do not neglect meta-descriptions. Keep copies concise and descriptive to help readers understand what the post is about and if it is relevant to their needs. Remember to include your main long tail keyword here as well.
20. The meta-description (part II)
Never duplicate a meta-description. If in doubt on how to craft yours, leave it blank.
21. The URL
Your URL is one of the first things crawlers will look at when trying to determine what your content is about. Include one or two keywords here as well to maximize SEO.
22. Social Channels
Utilize your social channels to enhance your distribution, increase your exposure, and amplify your message.
23. Images
Images should be used in your posts (more on this later). These too however, need to be optimized. Add your keyword to the picture's alt text to help search engines understand what the image is depicting.
24. Topic Tags
These are another important element of content optimization. Caution is needed when optimizing for tags. Tag your post with those relevant to your keywords but avoid tags that are similar (e.g. exercise and exercising) as these might cause crawlers to believe there is duplicate content within your blog or site.
25. Internal Linking
If possible, include internal links to your content. This will help search engines determine the validity and relevance of your content. >> Click To Tweet <<
26. Basic Metrics
Always monitor your progress and tie your results to business outcomes. Every piece of content you post may serve a different purpose or be directed to a different audience, however it is imperative to have metrics to measure the value of your efforts.
27. The Best Times To Post
Sharing content at the right time is crucial. Check out our best times to post article here.
28. Impressions
Share your content more than once on social channels. This will ensure maximizing reach, leveraging time-zone changes, and potentially catching the attention of those who missed it the first time around due to noise.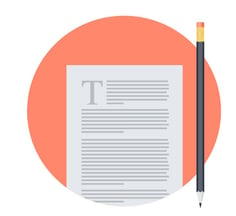 29. Tailor Your Content
Different social platforms attract different types of users. Make sure you tailor how your content is shared for each channel you will be using.
30. Social Sharing Triggers
Give them the option and remind users to share your content if they liked it.
31. Use Visuals
With all the noise in social platforms plain text posts often get lost or are just ignored, attention grabbing images and visuals are key when trying to stand out.
32. Tag Influencers
Mention industry leaders and influencers in your content. A simple but powerful action; this will help enhance your content's credibility and will show your audience you are aware of what is going on in your industry or niche.
33. Utilize Newsletters
Your main goal is to keep your audience as engaged as possible. There are many types of newsletters, make sure to choose the ones right for your audience, and always remember to optimize for mobile users as well.
34. Repurpose Your Content
Constantly coming up with fresh topics and content pieces can be strenuous. In order to satisfy your audience's desires (and your operational success), try repurposing your content. This will not only alleviate some stress but it will also open up numerous new networks, channels, and platforms for you to enhance your reach.
35. Quality!!!!
Content should not be produced just to fill out a spot in your content calendar. Google's updated Panda algorithm places emphasis on the quality of the source and author, how expertly it has been written, its originality, its authority, if it is complete, well researched, and not cluttered with ads.
36. Cite Your Sources
Include quality citations referencing any statistics you include in your posts to enhance credibility and SERPs. >> Click To Tweet <<
37. Long Form Posts
Have high word counts (1.5-2K). Larger, well researched, and high quality posts are highly favored by Google and are capable of offering more value to your audience.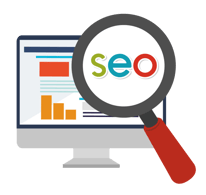 38. Multiple Channel SEO
Optimize your keywords to be used across multiple channels. Be consistent with your keyword phases across all platforms u use to distribute your content.
39. Multiple Device SEO
Optimize for every device. Your blog, website, and content need to be adaptable, responsive, and aesthetic on any and all devices be it desktops, mobile phones, or tablets.
40. Be Unique
It may be hard to constantly come up with unique and fresh subjects but always maintain balance between curated and original posts.
41. Don't Go Through The Motions
Make sure your content is well written. Misspelled words, poor quality links, and too an overabundance of keywords will harm your SEO and drive readers away.
42. Use Quality Links
Using quality links is your content is crucial but so is earning quality links from others. To do this you will need content that offers value, drives social shares, and includes your winnable keyword terms.
43. Post Consistently
Post often and consistently. This will help you content get more views, shares, and links.
Content Marketing: Types
44. Written
Best for creating relationships and building trust with your customers. Through written content you will be able to showcase your expertise, share your experiences, and provide concise value points for your readers. Such types include:

Insightful articles regarding strategy guides and tips

Lists

Reviews

Industry analyses and insight

Case studies

E-books

Whitepapers

Website copies
45. Graphics
Best for attracting audience and spiking their interest. Graphics can also make it easier to present complex ideas and data in a concise format, as well as make your content more memorable to your audience. Such types include:

Infographics

Slideshows

Charts

Graphs

Picture oriented e-books
46. Video
Best for how-to's and tutorials. Videos also give your message more personality and evoke more emotion, ideal for establishing a connection. Such types include:

Brand and company culture videos

Vlogs

Webinars

Instructional and informational videos
47. Interactive
Best type for increasing audience engagement. Interactive content is ideal for social media posts and due to their nature users will often remember the interactive experience they had. Such content types are:

Quizzes

Surveys

Interactive Infographics
48. Evergreen Content
As its name implies, evergreen content is timeless and can therefore offer your audience lasting value. Creating such content may at times be harder to create but it is an investment that will yield long term results for both your company and your readers. >> Click To Tweet <<
49. Types to Avoid
There are content types you should avoid posting at any cost. These include:
50. Generic
You do not want to be posting really simple, predictable, and bland content. Be insightful and offer value to your audience.
51.

Filler
You will hear this many times and we are here to stress it again. Do not create content for the sole purpose of creating it. Each piece should have a purpose and should offer value to your audience, it should not be made just to fill up space in your content calendar.
52. Really Short Posts
Both search engines and your audience prefer longer, more detailed forms of content. Make sure your posts are long enough to effectively relay your message to those who will be consuming it. Again do not post something simple and small because it is easy, fast, and will fill up space in your blog and distribution channels. Offer value.
Content Marketing Trends
53. Utilizing Facebook.
Maintaining its reign, Facebook is still among the most used social platform for small businesses in 2019 in terms of content consumption, sharing, and discovery.
54. User Generated Content (UGC).
Best for generating trust among followers as well as user engagement. 85% of people trust content made by individuals more than they trust the brand's content.
55. Leverage Visual Content.
The old cliché is that a picture is worth a thousand words and that is true here too.
56. Make Promotion a Priority.
As the content marketing scene becomes increasingly competitive content creators are spending more time and effort into promoting their content, and so should you.
57.
Content Personalization.
Just as competition between content marketers continues to rise, so will the noise created by the plethora of their posts. Focus on giving your content a unique feel that will stand out from the rest.
58. Video and Live Streaming.
Start creating video content and get familiar with live streaming. With social giants such as Facebook and Twitter offering video features (e.g. Facebook Live) to satisfy increasing user demand, video content may not only be the trend for 2019 but for future years as well.
59. Focus on Mobile.
60. Engage With Influencer
Engage with, and utilize the power of influencers. In today's extremely competitive content environment influencers can help you leverage the untapped potential of word of mouth. Find out more about the value of influencers here. >> Click To Tweet <<
61. Distribution Channels
Make use of marketing automation tools (if you haven't already). With noise being prevalent you try to optimize your posts, utilize as many distribution channels as possible, and try to maintain consistency in your quality, quantity, and scheduling. Remember in order to stay competitive you have to be efficient.
62. Explore Alternative Content Distribution Channels
Do not assume that distribution channels are constant. Yes, the social industry's giants are imperative but keep an eye out for emerging and trending social networks and messaging apps.
63.

Convey Your Message Through A Story
The art of storytelling and its impact on emotions is starting to be rediscovered by content marketers.
Content Marketing: Tools
Discovering Topics, Trends, and Influencers

64. BuzzSumo
BuzzSumo is truly the swiss army knife in a content marketer's toolkit. It has the ability to provide users with details about the most shared content on any topic, the platforms it was shared on, profiles that shared it, and backlinks generated by each post. It can even be used to identify trends and monitor competition.
65. Quora
See what questions are posted the most and identify trending topics to help you with your creative processes. Directly answering user questions on this site is also another great way to build your authority.
63. Inbound.org
An extremely useful resource for inbound marketers. This is where marketing professionals gather to discuss trends, share ideas, establish their authority, and offer their feedback.
64. Reddit
Despite being another social platform, if used correctly Reddit holds great potential allowing users to identify trends in their niche.
65. BuzzStream
Is one of the best tools to use for identifying, reaching out to, and nurturing relationships with targeted influencers. This tool can also easily fit into the category below as it also provides content promotion, link building, and digital PR features for you to take advantage of.
66. Traackr
Apart from helping you identify influencers in your industry or niche, Traackr also allows you to manage and track the impact influencer relationships have on your operations.
Distribution
67. Buffer
Buffer acts as a central hub for all your social profiles. Post can be scheduled and distributed saving you a lot of time and organizational stress in the process. Remember act efficiently if you want to succeed.
68. Hootsuite
In addition to providing you with similar features to Buffer, you will also be able to manage all of your social profiles from a central hub. Regardless of the tool you choose, both focus on time saving efficiency.
69.
LinkedIn
This social platform will allow you to share your content within your niche communities and groups and utilize your existing email or contact lists for further promotion via the networking platform. You could even write a blog on the site that will divert traffic back to your blog or site, as well as tag an influencer that mentioned you or your content within your status updates.
70.

SlideShare
Although this tool can also fit in the category bellow, it is most famous for uploading and sharing slideshows. Leverage the popularity of this site to provide your audience with high quality presentations.
71.

MailChimp
This is an extremely useful tool for anyone wanting to build an email based campaign. MailChimp allows users to create subscriber lists, utilize customizable templates to form unique emails or lead magnets, and finally schedule dates for their content to be distributed to all or select members of their list.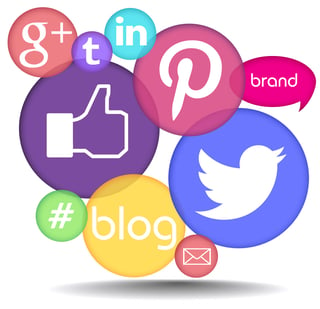 72. Facebook
In terms of social distribution channels Facebook is the reigning king. Leverage your profiles, join Facebook groups, use Facebook Ads, upload existing lists into the platform or try retargeting all together. This is an exceptional tool to enhance your brands visibility and your audience's engagement.
73.

Instagram
Leverage the power or hashtags and find influencers to help increase your brand awareness. Running paid advertising and sharing posts with links and CTA might go a long way to increase engagement as well as visibility.
74.

Twitter
Undoubtedly one of the top used social platforms. Twitter can be used to leverage content curation, share your original posts, retweet relevant and interesting posts of others as an indication of appreciation for future relationship building, and reply to those sharing your content.
75.

Pinterest
While this social platform may not be for everyone, if you focus more on visual types of content it would be a good idea to utilize it. You can create a board of all the content you have created and pin it for users to see or even search for influencers with a significant following.
Creation
76.

Canva
An ideal tool for the much needed visual content. Canva offers you the ability to create infographics, e-book and presentation covers, images for your blog or social posts, and even flyers for online advertising.
77.

Visme
Another great tool for visual content creation, Visme allows users to create infographics, presentations, wireframes, web content, and reports.
78.

WeVideo
An easy to use tool, WeVideo provides users with cloud access, voice-over capabilities, an abundance of licensed music, and Ken Burns style animations.
79.

Prezi
Most people think of MS PowerPoint when they need to create a presentation, however Prezi is an easy to use alternative. Dynamic presentations with intricate and appealing animations can be made and edited using this web-based tool.
80.

Audacity
One of the best free audio software tools at your disposal, Audacity will allow you to record audio;edit voiceovers; add audio effects; and copy, mix, and cut your own podcasts.
81.

4screens
Ideal for creating custom quizzes, surveys, and polls. 4screens is an online platform that allows you to also enables engagement with readers and real time lead tracking.
Analytics 82. HubSpot
Hubspot is truly an all encompassing tool that every marketer needs to utilize. Acting as a central hub for all your operations, HubSpot allows users to manage their blogging, Social, SEO, email, and lead management operations. It also provides detailed analytic insight for you to constantly monitor your progress (or the progress of your competitors).
83.

Kissmetrics
Kissmetrics is a tool dedicated to providing users a multitude of solutions tailored to helping them to ultimately convert visitors into customers. Additionally, it offers in depth analytics for monitoring progress.
84.

Google Analytics
85.

SEMRush
SEMRush is a super-powerful software research suite aimed at providing online businesses with competitive data to inform marketing and business decisions. Make sure you fully utilize the sites domain and keyword analytics to maximize your operational efforts.
Organization
86.

Evernote
Evernote is an ideal tool for content creators as it allows users to brainstorm, list, and share content ideas with the rest of their team. Additionally, use this tool to formulate a detailed editorial calendar to synchronize your whole teams operations.
87.

Trello
Can help you eliminate cluttered spreadsheets, long email threads, and messy sticky notes. This tool's main priority is to maximize your organization in a visually appealing manner.
Quotes & Insights From Content Marketing Leaders
Tips (#88 - 90) Ann Handley - (@marketingprofs)
"Good content always has an objective; it's created with intent. It therefore carries triggers to action."

"To me, the thing that's most important in marketing today is the idea of empathy.I would even go so far as to call it pathological empathy. You've really got to focus relentlessly on the recipient,"

"Jargon is like cholesterol: there's a good kind and a bad kind."
Tip #91 Calvin Lee - (@mayhemstudios)
"Be genuine. Be nice. Know your audience"..."Novice articles are the best — my audience doesn't benefit from intermediate or advanced design topics."
Tip #92 Steve Fransworth - (@steveology)
"Trustworthy content has a balanced point of view. It asks and answers the right questions. It doesn't love itself. It tries to inform and educate."
Tip #93 Marsha Collier - (@Marshacollier)
"Content-based marketing gets repeated in social media and increases word-of-mouth mentions; it's the best way to gather buzz about a product."
Tip #94 Robert Rose - (@Robert_Rose)
"Marketing is telling the world you're a rock star. Content marketing is showing the world you are one."
Tip #95 Barry Feldman - (@FeldmanCreative)
"Extra syllables don't make your copy work harder; they make the reader work harder. So don't try too hard to protract your prose with sumptuous words. Short words deliver greater word power."
Tips (#96 - 98) Mark Schaefer - (@markwschaefer)
"Power doesn't come from content, power comes from the content that moves."

"When you begin, it might feel like you are throwing your content into a vast ocean. Is anybody out there? Are they seeing anything? But after a time of creating meaningful content, connecting with an audience, and maybe even distributing some content through paid and promotional methods, something amazing happens; people begin to talk back, they subscribe, they sign up for something, maybe they even buy your product."

"Creating content or curating content that can help our customers, I think it's critical today"
Tip #99 Neil Patel - (@NeilPatel)
It's better to have a much smaller audience that is targeted than a larger one that doesn't convert. –Neil Patel
Tips (#100 & 101) Larry Kim - (@larrykim)
"Most people create content first, then think about content promotion as an afterthought. You're much better off flipping this on it's head; thinking of about who would help amplify your content and why. If you can't answer this question first, don't bother creating it."

"Your words are your ambassadors -- they tell your customers and prospects who you are. Many companies still don't differentiate themselves enough through their writing voice.
You are now prepared to hone your content marketing skills and effectively configure your strategy to perfection. If you would like to add to our list please let us know in the comments below or in our social channels Twitter or Facebook.
---
For more reading on how you can make an impact with your online marketing, check out the links below: