Social media has evolved to become one of the most powerful marketing tools in the digital age. Twitter, Facebook, Instagram, and Linkedin are some of the most popular forms of social media to date, but they are also among the most saturated. Therefore social media tools are an absolute must if you are looking to grow your business in 2020.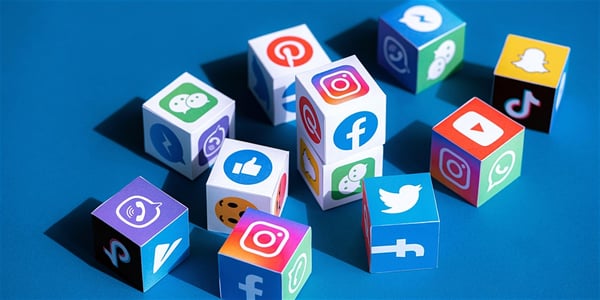 In this post we will be looking at our top picks for each of the social platforms we mentioned above. These social media tools will primarily be focusing on helping you effectively and efficiently view you analytics and even help you automate you posting processes.
Tools for Twitter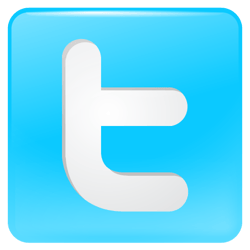 Twitter allows users to post short, 280 character messages known as "tweets" to convey a message. This grants businesses a simple way to promote themselves, but more importantly to quickly and freely communicate with their followers.
Some of the benefits of promoting your business on Twitter include:
Increased consumer awareness of your brand, business and message.

Increased consumer traffic to your website through links.

The ability to go viral and quickly generate a large base of consumers.

The ability to maintain and build upon the online reputation of your business.
Twitter also offers a feature called Twitter Analytics that allows you to monitor and boost your impact on the site. This feature measures tweet engagement to learn how to make more successful tweets, to learn more about the demographics of the users that follow your page and tips to maximize your outreach. There are three metrics that you can use to analyze the effectiveness of your tweets. The number of retweets, likes and replies are the primary ways to measure audience engagement.
Adding media in the form of photos, gifs and videos that are relevant to the post is an excellent way of drawing attention to the tweet. Using hashtags will significantly boost engagement, because it will put the tweet into a specific category. Users that are browsing this category may stumble upon your tweet and find interest in it. Adding links to the website of your business will generate more traffic to your website and provide interested consumers with more information about your business.
As a platform, users typically expect Twitter pages to post multiple times a day. This can be quite difficult to find time for while also running a business. Fortunately, there are plenty of automation and analytics tools that will post quality content that is relevant to your brand.
Sprout Social is a helpful tool that easily sets up your automation strategy. This tool allows you to plan and organize a schedule for delivering social content. This will cut time out by allowing you to queue up multiple posts at a time. This tool also manages conversations by using chatbots that will quickly respond to incoming messages, resolve support issues and share information about your brand. This tool also provides social analytics to gain a competitive advantage and see the larger picture. It will build reports that quickly evaluate social growth to easily track your progress.
Buffer is another social media automation tool that is available at various prices. This tool offers separate subscriptions for publishing posts, replying to messages and analyzing data. This can be a benefit if you're looking for just one of these aspects in order to save money, however, they do have an all-in-one bundle. This tool allows you to draft your own posts, review each post for quality and provides easy access to the schedule calendar.
Brandwatch is an analytics tool that uses artificial intelligence to find compelling insights about Twitter posts. They have an incredibly large library of data to get the best information for your desired audience. This tool provides useful information about the customer experience, content strategies, influencer marketing, competition analysis and crisis management.
Tools for Linkedin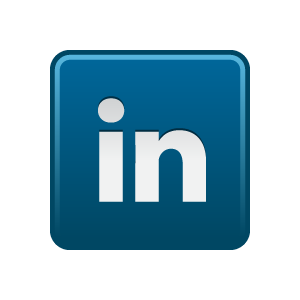 Linkedin is a business and employment-based social media service that is primarily used to make network connections, post jobs and apply for jobs. The use of Linkedin for a business is quite powerful, since it allows you to grow your brand through your existing connections, while also being great for generating leads. Publishing valuable content on Linkedin in the form of blog posts, news articles, and company promotions is an excellent way to generate interest for your brand. Linkedin automation and analytics tools are an effective way of increasing engagement while spending less time creating social media posts.
The Linkedin Analytics tool offers several resources that will increase engagement:

Details about content that will be more likely to receive engagement from followers.

Understanding the demographics of your followers.

Tracking traffic and activity on your company page.
Alfred is a Linkedin automation tool that will deal with tedious Linkedin tasks. This tool sends multiple connection requests and bulk messages and collects and analyses data about connection and engagement patterns.
Tools for Facebook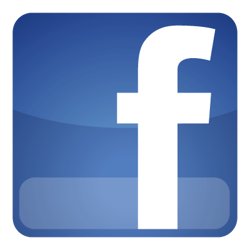 Facebook is currently the reining king of social media sites in the world, 247 million active daily users in the US and Canada alone. It offers businesses the opportunity to promote their brand and directly communicate with users, as well as indirectly through paid advertisements. There is a group feature on Facebook that allows you to communicate to people that have a shared interest. This is incredibly useful for businesses to promote themselves to an audience that already shows an interest in their products or services. The following are some of the best tools for automation and analytics for Facebook.
Facebook Analytics is a great tool for understanding and optimizing consumer outreach. This tool provides accurate data about the interactions from users with your posts. This tool is completely free and can be found in the publishing tools on your business page. Another benefit of this tool is that it's fully integrated into Facebook and there's no limitation on the number of posts that you can schedule.
HootSuite is an excellent automation tool for scheduling Facebook posts. They offer a 30-day free trial, as well as four different price options. Some of the core features of the tool are post scheduling, promotion of the best performing content, analytics, trend monitoring and social media security.
Quintly is an analytics tool that allows you to track, benchmark and optimize your social media posts. They offer a wide variety of metrics for measuring success and insights about the best ways to move forward.
Tools for Instagram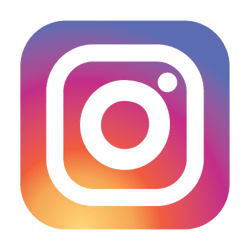 Instagram is unique in comparison to other social media sites because it allows for storytelling through the use of photo or video. Stories are a powerful way to convey a message, and this is especially true for businesses by allowing for greater follower/audience engagement. Hashtags are also a useful tool on Instagram to insert your posts into specific categories. Users that are interested in these hashtags will be more likely to engage with your posts. The following are some of the best tools for analytics and automation for Instagram.
Instagram has a built-in feature that allows you to monitor the audience engagement with each post. This feature is completely free and offers valuable information about your followers such as gender, age range and location. This is a great way to evaluate the effectiveness of your posts by finding out which posts receive the highest amount of engagement.
Combin is an automation and analytics tool specifically designed for Instagram. This tool assists you in growing and managing your audience and plans posts for auto-publishing. You can connect and grow up to 15 Instagram accounts from one computer. This tool generates follower growth through machine learning user analysis, growth and performance statistics, repetitive actions automation and advanced Instagram searching.
Later is an automation and analytics tool for Instagram that offers some of the most affordable rates. This tool is designed to increase your engagement rate, optimize your posting times to when your audience is most active, attract followers and improve upon your marketing strategies.
Finding the Best Tools for Your Business
There are several factors that should be considered when deciding on a tool to use for analytics and automation for a social media site.
The sites you plan to use- Several analytics and automation tools offer a dashboard that allows you to manage your social media posts across several platforms. Such tools are optimal for businesses that want to be active on Twitter, Instagram, Facebook and Linkedin. Having the ability to manage all of these sites from one place will save time. If you're planning on using only one or two of these sites, then it will be best to use a tool that is catered to that specific site.
Affordability- If your business finds difficulty including an analytics tool into the budget, there are plenty of free options. Twitter, Linkedin, Facebook and Instagram all offer free tools for tracking post engagement. Some tools offer prices for automation that will vary depending on the number of posts you desire. If you find that you require less posts than the tool provides, consider switching to a cheaper plan or tool.

Ease of use- Many analytics and automation tools offer free trials of their services, so take advantage of this. Some tools may have dashboards that are difficult to navigate, which would save less time than alternatives. Test out different tools to find the dashboard that is most suitable for the needs of your business, as well as being the most efficient.
Which tools are you currently using? Are there any that peaked your interest? Are there any that you think we should add to our list? Let us know in the comments below! And as always, feel free to follow us on Twitter for more insight snippets.
---
Be sure to check out the articles below for additional marketing insight: