Continuing with our monthly tools recommendations, this time we come to you with some of our top picks for email marketing.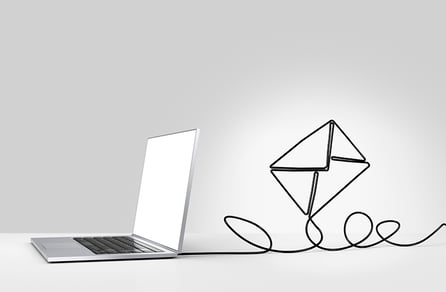 Now keep in mind that there are a plethora of email marketing automation tools out there which could easily fill out list with 50+ entries. Instead, we asked around and found the 4 most user friendly and effective email marketing tools anyone can simply pick up and start using (regardless of tech literacy).
1.
MailChimp
Starting off our list with one of the most popular email marketing tools, MailChimp offers a very easy to use interface with great features anyone can quickly master.
It also easily integrates with a variety of platforms such as WordPress, Magento, PrestaShop, BigCommerce, Shopify, and many more.

MailChimp's email creator is also very easy to use, practically ideal for a beginner (this was the first email platform I used when I was a marketing newbie). Speaking of simplicity, the tool also offers the ability to easily segment contacts into groups, as well as tracking all the important analytics for your campaigns.
One of the best features offered by MailChimp however, is their forever free plan. This essentially means that you can have a list up to 2000 subscribers, and send up to 12,000 emails per month, absolutely free. If you ever grow your list beyond that point or wish to upgrade to a paid plan, their fees start at only $10/month.
2.

FindThatLead
What if we told you there's a tool that can get you contact information on any website and doesn't cost you a pretty penny? That's where FindThatLead comes in. With this tool, get people's email with just one click. Find your future best customer's email validated in seconds and improve your sales.
For more information, click here to download their free Chrome Plugin, and start connecting with your future prospects!
3.

Drip
Drip is a powerful email marketing platform for e-commerce, bloggers, and marketers. Once again if you are not very tech savvy or just want something quick and easy to use, Drip has got you covered, as it is one of the most beginner friendly email marketing services out there.
It can also be integrated with the most popular website builders such as WooCommerce and WordPress, allowing you to easily add forms to your website and enhance your lead gen opportunities.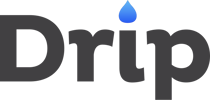 If we could choose one thing that sets Drip apart from its competitors however, it would be its arsenal of intelligent marketing automation tools (smart email segmenting capabilities, organized list building and grouping, and a plethora of features that allow you to pin point specific audiences in your list.)
If you are just starting off and have a list below 100 subscribers, you can use Drip for free, however, once you exceed that number you will have to buy one of their plans, starting at $41/month.
4.

Constant Contact
Keeping with the easy to use/beginner friendly email platforms, Constant Contact is not only user friendly, it is also one of the largest and fastest growing email marketing services in the market.
The layout and help texts make creating emails and campaigns, managing your lists, and analyzing your data very easy. Additionally, when you create an account, you gain access to tracking and reporting capabilities, social sharing tools, a robust image library, and 1GB of storage space for your own files.

One other thing that makes ConstantContact stand out is their online training courses as well as live seminar hosting, which are excellent ways of helping their audience quickly understand the basics of email marketing and master some important tactics.
If you are interested in Constant Contact you can register for their 60 day free trial (no credit-card required). After that, you can buy one of their plans starting at $20/month.
5.

GetResponse
GetResponse is another extremely easy to use tool that helps simplify email marketing as much as possible for absolute beginners and small business owners.
GetResponse uses a drag and drop builder which can be used to create emails and campaigns, and offers a simple, yet effective way you can segment your lists, and send personalized content to specific groups.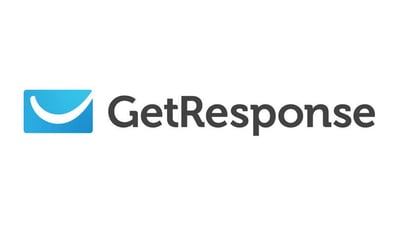 Additionally, it also integrates well with other third party lead gen software like SalesForce, ZenDesk, OptinMonster etc.
If you want to take GetResponse for a test drive, the tools offers a 30 day free trial, with prices for accounts starting at $15/month.
Like we said in the intro, these tools only scratch the surface of the multitude of email marketing tools out there. If you have any questions, want more information about a particular tool, or just crave a Part 2 where we explore more tools like these, feel free to let us know!
For more digital marketing insight be sure to check out the links below: