Email has proven its worth time and time again throughout the past decade and is undoubtedly one of the most useful tools for any marketer.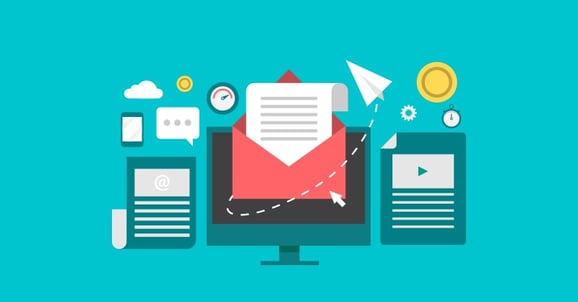 By the way, did you know we're giving out over $30,000 worth of digital marketing tools? Check it out here!
Despite their massive potential, oftentimes email marketing campaigns are overlooked due to initial lackluster results. However, just like all things digital marketing, in order to see results with email you will need to devote time, effort, and have a clear grasp on the strategies and tactics used to create truly powerful campaigns.
That's why at the Social Fusion Group, we compiled a list of 13 email marketing tips that will help you create a killer marketing campaign.
1. Use A/B Testing
The most common forms of A/B testing revolve around the subject line or email copy to see which one has the highest open and engagement rate. A/B testing should be used for emails that will have the biggest impact to your business, so it is important to prioritize.
Bonus: It is not uncommon to see marketers test more than 1 variables at a time. Try to avoid this as much as possible. In order to gain actionable insight for future strategies it is important to only test 1 isolated variable at a time.
2. Set Up Cart Abandonment Emails (CAEs)
One of the best ways to improve checkout conversion rates is through automated cart abandonment emails. If someone has added an item to the cart or visited your check out page, it means they are a qualified potential customer. However, sometimes these people might not proceed to your confirmation page.
CAEs are an excellent way of directly contacting the customer and provide them a coupon to make a purchase and push them through your funnel. You can even ask these customers what went wrong, providing great insight for your future strategy.
3. Reward Your Most Loyal Customers
We have all heard of the 80/20 rule when it comes to customer contribution to revenue. For those unfamiliar, the rule basically states that a small portion of your customers is responsible for the largest part of your revenue. It is therefore important to find and reward your loyal customers, not only to show your appreciation, but also to incentivize them to continue doing what they've been doing.
Another great thing about this action is that it can be automated, as long as the appropriate parameters have been added (for example: reward people that have spent x amount within x time).
4. Go After 'Dormant' Customers
While the 80/20 rule stands true, ignoring customers who haven't engaged with your emails for a long time might be a lost opportunity. Why not consider sending these contacts a re-engaging email and see why they have stopped interacting with you?
You never know, with the proper email they might not only begin purchasing once again but might even be transformed into valuable customers. And yes this process too can be automated!
5. Keep Your List Clean & Healthy
While re-engaging dormant contacts can be lucrative, the opposite is also true. Sometimes there will be customers who are just not worth going after anymore. Be it they no longer engage or cause constant "trouble" with customer support questions and complaints. Such contacts are better left alone, or better yet eliminated from your list all together.
6. Be Wary Of Seasonality & Plan Ahead
It is scary how many businesses create an email for a holiday event a week or even a day before the festivities. It has been proven that emails can work wonders during the holiday seasons, so take the time to perfect your campaign and be a step ahead of your competitors.
If you want to learn more about preparing for the holiday seasons check out our featured articles below:
7. Combine Your Emails With Social Advertising
This technique can be quite lucrative if performed strategically. While most people consider email marketing and social advertising as two separate entities, a study by Moz.com showed that they can actually complement each other very well.
The study showed that by combining email and Facebook for an ecommerce marketing campaign, they were able to create custom and lookalike audiences on Facebook from an email list, as well as launch simultaneous email and social campaigns to achieve maximum reach.
If you are interested in finding out more about this, you can check out the original article here.
8. See What Others Are Doing
Oftentimes we might reach a creative impasse due to lack of experience or just pure burnout. If you are in need for new ideas or just want to see what others are up to gather some creative intelligence, why not create a new account and subscribe to other businesses (or even competitors) within your niche targeting the same audience as you?
9. Incentivize People To Sign Up With A High Quality Offer
While this is commonly seen by a myriad of online businesses offering a free digital download of sorts to incentivize subscription, it often lacks quality. This is where you need to differentiate yourself.
Creating a valuable freebie for your audience can go a long way, not only creating incentive to subscribe, but also to dig deeper into your existing post and even consider purchasing your premium content.
10. Automate
Automation is one of the many things that make email marketing efficient and great for your business. After initial set up, it will essentially run non-stop bringing in new contacts and gathering insight on a daily basis, freeing up time for you to focus on other business priorities.
If you are interested in learning more about automation check out a great article by entrepreneur.com here
Some great tools you could use for automating your email strategy include:
11. It's The Little Things That Count
Oftentimes emails are not opened because certain simple, yet integral characteristics are missing or lacking. In order to increase your open and engagement rates you ideally will need:
Catchy subject lines

An attractive and informative preview text

Excellent presentation (including images, copy organization, link visibility etc)

A concise body with a clear takeaway

Identify the best time to send to your contacts
12. Make your email contacts feel like VIPs via exclusive content
Make a point of offering your contacts with content not found on your blog or other channels. This will not only keep contacts subscribed due to the added value, it might also incentivize them to share it with their contacts, thus bringing in more subs to your list.
13. Keep Growing
It doesn't matter if you currently have 10 or 10,000 people on your email list, you should always focus on adding more contacts. This will not only contribute to increasing your reach, it will also keep your list healthy by replenishing any contacts you lost from people who unsubscribed.
While this might sound tedious taking advantage of social platforms or even guest posting, and collaborations are excellent methods to grow your email list.
And there you have it 13 tips that will help you create killer email marketing campaigns. Is there anything we missed? Is there something you do differently? Let us know in the comments below.
---
Enjoy our content? Be sure to follow us on Facebook and Twitter. For more reading on how you can make an impact with your online marketing, see the links below: