Each month we compile a list of potential tools that can help you increase the efficiency of your daily marketing operations.
Last month we focused on a plethora of email automation tools to boost your email marketing campaign performance, but many of you came back and asked: "but what if I don't have a very large list?" While there are numerous tactics for list building and lead gen, there is also a myriad of tools.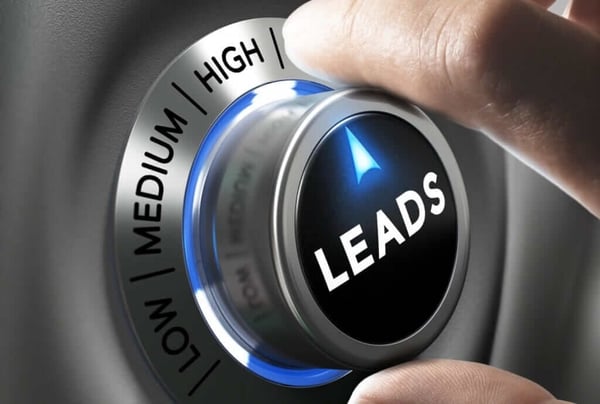 The tools we present here could potentially be a very nice fit with the email marketing tools we presented last time, so finding the combination that best suits your business can go a long way.
Let's get started!
Hello Bar
On the topic of list building and lead generation, let's briefly look at Hello Bar. As their branding goes, this tool helps you "…show the right message at the right time to your website visitors." In
essence
, it is an
easy-
to-use, robust CTA creation tool.
Improve your social following and engagement by incorporating social sharing buttons to customized messages on your blogs or website

Create vibrant CTAs that stand out

Gather subscriber data to your email lists in MailChimp, Aweber, and Campaign Monitor

A/B test your messages to see what works best

for

your audience
Gleam.io
Contests are exceptional tactics that should not be left out of your marketing campaigns. Not only can they significantly increase the engagement from your current audience, but they can also help build your email lists and generate new leads.
Gleam allows you to do just that. Use this tool to set up contests, establish criteria and rules, and monitor participant actions along the way. Gleam essentially introduces the concept of "gamification" to your marketing campaign. It allows participants to actively engage within the contest, giving them extra entries for taking certain actions. These actions include: sharing their progress, inviting more participants from their social following, or following your business on social media.
Pop-Up Window
Think back to reading a post from your favorite blog for a second. Chances are, you came across a pop-up asking you for your email. For
some
, this is annoying and is just brushed off, but for
others
, it is a chance to sign up for something. In fact, it has been proven that email pop-ups do in fact increase the number of subscribers you may
have
while having
a very
little negative impact.
This is where Pop-Up Window comes in. It is a simple but powerful app that allows you to incorporate fully customizable pop-ups to your site or blog, to ultimately capture customer emails, and increase your leads.
Leadformly
Oftentimes the decision to become a lead or to just keep scrolling elsewhere comes down to the presentation of your form. It is because of this, that just minor improvements to your lead capture forms can significantly impact marketing performance and overall conversion rate.
Leadformly is a powerful tool for any marketer as it allows you to choose from a variety of attractive templates designed from experts (which can also be editable via HTML and CSS), add editable questions, and incorporate conditional logic among others. Finally, the tool allows you monitor the analytics of each form as well as gather audience insight to help you better understand how to improve your forms.
Qualaroo
Qualaroo is a neat little tool that is mainly used for customer research. What it essentially does is create mini surveys that can be placed on your website. These essentially not only help you better communicate with your visitors, it also helps you better understand your audience.
There is, however, an opportunity for lead gen using this tool. You can basically begin a survey as usual, but along the way (whenever it makes sense) you can enter a question asking them to schedule a phone call or enter their email address. You would be surprised by the potential effectiveness of this tool.
Are there any tools you think we should have included on our list? Let us know!
And as always be sure to check out the links below for more tools and digital marketing insight: