This post has been updated for 2020
As business owners, be it large or small, one of your most important goals (if not the most important) is to generate leads. You may be thinking however, with competition and noise constantly increasing in the digital world, how will you ever be able to compete for and win audience attention?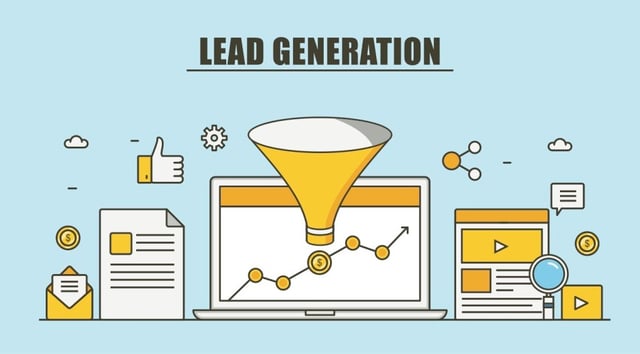 Luckily there is a plethora of growth hacking strategies that can help you enhance your lead generating efforts.
As owners of a small business, one of your most important goals (if not the most important) is to generate leads. By now you already know the importance of maintaining a high quality blog, how to effectively utilize your social channels for visibility and distribution, and how to effectively create and optimize content for SEO.
These factors alone can potentially generate a respectable amount of leads, however there are still some nuances that can take this process even further. Let's dig into budget friendly techniques that can enhance your lead generation efforts.
More specifically, in this article we will briefly be looking at:
Creating and maintaining a value driven blog

The need for search engine optimization

The value of CTAs

The need for opt-in customization

The importance of retargeting

The benefit of monitoring and testing
---------
#1. Maintain a Quality Blog with Valuable Content
This might seem like common sense but it needs to be said. Blogs are excellent for generating leads; it's basically a representation of your business' thought leadership and brand. Make an effort to thoroughly understand your audience's pain, needs, or interests and create well researched, targeted, and quality driven blog posts that will provide value to your readers.
Blogging is excellent for showing audience your worth, your credibility, and your authority in your industry or niche. Give them a reason to keep coming back for content, for following you, and finally for selecting your offerings and advocating your brand over that of competitors.
#2. Optimize Everything for SEO
It won't matter how good your content is if no one is able to see it. Make sure you're optimizing everything for SEO. (Every page on your website and each one of your blog posts.) Highly optimized websites and content have greater chances of acquiring higher SERPs and surpassing competition. Higher ranks mean greater traffic, and greater traffic translates to more potential leads.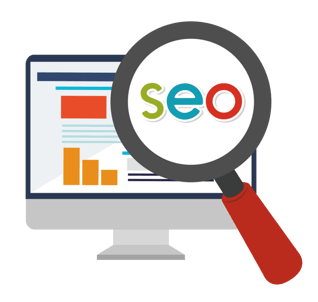 Begin with a solid brainstorming session to find winnable keywords. Two free tools you could use to help you through this process are soovle.com and answerthepublic.com. If you have some flexibility in your budget, consider investing in SEMrush. this is an excellent tool that can help you gain information on website and keyword analytics. Once you have found your keywords include them in your:
URL

Title Tag

Metadescription

H1 Tag

Title

Tags

Your blog post
Other Benefits of SEMrush
#3. Call-To-Action
As we have mentioned in previous articles, your website/blog is the main hub for your business. This is where most of your audience is first exposed to your content and the platform with the greatest visibility for new and existing visitors. It is therefore the ideal place for an eye catching call to action (CTA) to help guide the audience towards the bottom of your sales funnel.
When creating a call to action it's important to make it stand out and have a clear message. Pay close attention to the wording of the title, the quality and content of the image, and the colors that will be used. Ideally, the CTA should complement your posts and your message and remember one size does not fit all. Create a custom CTA for each one of your messages or offers.
#4. Opt-Ins
Quite similar to CTA's, your Opt-Ins should be unique and compelling. Avoid the common "subscribe for our X offer" kind of messages. If your offer is going to provide value to your audience, let them know about it. Make them feel that by giving you their email address (and any other personal information), they will be receiving something unique in return.
Once again it comes back to your audience; customize your Opt-In forms with them in mind.
#5. Retargeting
Not everyone that visits your page is ready to convert. Retargeting essentially allows you to identify and aim customized or relevant ads to visitors who performed certain actions on your website but eventually left without completing a transaction. Going after such individuals can be ideal for generating leads as they have already shown an initial interest in your pages, content, and even your offerings.
Two very useful tools with re-marketing functions are Facebook Pixel and Google AdWords.
#6. Constant Monitoring and Testing
It is good to research examples of lead gen case studies and follow best practices, but once again it's important to remember that one size does not fit all. Something that worked for someone else might not work for you (and vice versa). Furthermore, when adopting a tactic, it's imperative to constantly monitor its performance and make any needed changes as time progresses. Pay close attention to:
Language used

Structure of the title

Wording of the copy

Combination of colors

Characteristics of the button

Placement on your page
Alterations to any of these characteristics (even in the slightest degree), can have a significant effect on visitor response rates.
As you make changes, constantly hold a log of what has been changed, along with the stats of the previously altered format. This way you can see what does and does not work, and gain a better understanding of what best entices your audience to take action.
The Wrap Up
Acquiring a lead does not signify the end of your efforts. Once your audience has shown interest you will need to build that relationship with them, nurture trust, and guide them to not only become followers and customers, but brand advocates as well.
We hope this article was enough to show you that you don't need a grand budget to generate leads, be smart, and use the tactics readily accessible to you on a daily basis. If you have any questions or comments feel free to let us know, and follow us on Facebook and Twitter.
---
For more tips and tricks on content marketing, check out these blogs: