This article has been updated for 2020
Social selling is a concept that is quickly becoming more and more popular. Businesses small and large are trying to understand this concept and how they can optimize their channels. We recently connected with Spiralytics, and today they're going to sharing social selling techniques that truly converts. The Social Fusion team is happy to present this guest post by Christian Andrada.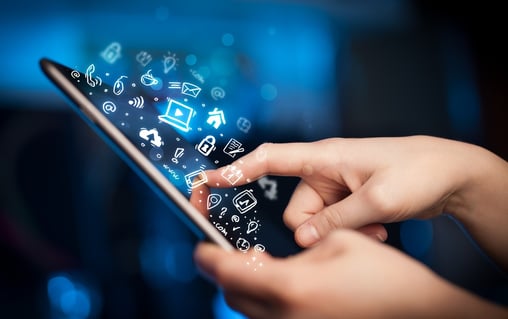 ---
If it isn't enough that social media has changed a lot of aspects of everyone's lives, it morphs itself once again to an effective tool through social selling. Not to be confused with social media marketing, though, as social selling is about leveraging social media for sales. According to HubSpot, it's about the sales people interacting directly with their prospects.
Just like any other marketing channel, it's goal is to attract, engage, and eventually, convert leads to become customers. The biggest difference with social selling is interactions and conversation.
Surely, social media has enabled people all over the world to communicate freely and instantly. This goes the same with social selling. Interactions don't necessarily have to happen on the website anymore. From initially being a great platform for customer service, selling is also becoming a huge trend in social media.
Based on a study by LinkedIn, social selling tools such as Facebook, Twitter, and LinkedIn are being used by 70% of sales professionals. They attribute its high impact on revenue because of the relationship building tools that social media provides. In line with that, sales professionals (28%) spend around 3-5 hours on social selling tools.
As new marketing trends such as content marketing and account-based marketing are on the rise, social selling lines up in the same perspective by throwing away hard sell and cold sales calls to a more appropriate and non-intrusive marketing.
Below are the different social selling techniques to help you turn your leads into customers:
Establish Your Authority As A Brand
As a customer, you only deal with brands that you know you can trust. Think of your social media as the all-in-one source of content about your products and services. This is also where your customers will likely convert. Make sure that your brand positioning is professional and at the same level with the industry standards.
Linking valuable and relevant content to your customers will give them an impression that you're flat out serious about assisting them with their needs. Furthermore, take note that you should be consistent with your brand authority across all your enabled platforms. Customers do more cross-checking now than ever before.
Converse And Engage With Your Customers
It should come as a reflex for you to respond to every inquiry that enters your social media channels. Since you've established that the best way to connect with you is through your social media, empower your sales team to watch your online activity 24/7.
You can be more effective with engagement by anticipating inquiries that'll come through an analysis of your keywords. You don't have to worry because there are tools which can help you such as Buzzsumo and Google Alerts.
By constantly having conversations and engaging with your customers, you can eventually build trusted relationships. In social selling, delighting your customers with quality exchanges come first before selling. However, there's assurance that they'll ultimately convert.
Alternatively, you can use social media to connect with the people you meet in events and industry conventions. Most likely, these people will be your channel for word of mouth. Make sure that you have active and functioning social media channels should these people look you up.
Curate And Automate Content
Be there when an industry news breaks out. Create timely content when there are new industry trends. You should build yourself as the expert and that your opinion matters. You should make sure that you're publishing well-researched and factual content.
Again, these customers are rooting for you to be trustworthy, so work your way to be one. Of course, you have to research which type of content you can produce in line with each level of the sales funnel.
One challenge that you might face is maintaining the frequency and quality of your content. You can solve this issue by compiling the best content about your industry and creating a weekly list to repurpose them. In this manner, you can consistently update your customers with content that are still valuable and relevant to them.
Also, by going around the internet to look for relevant content, you'll stumble upon different forums and communities which could serve as a launching pad for engagement. There are tools such as Hootsuite to help you automate posting content.
Utilize Landing Pages And Web Forms
When a customer drops by in any of your social media channels, there should be a conversion channel waiting for them. This could be a landing page for your website or web forms that enable them to purchase right there and then. By connecting your social media to your website, you're pulling them in further to know more about you.
These social networking sites are also providing new ways for social selling strategies to flourish. Twitter has Lead Generation Cards, and Facebook allows you to create a new tab for fill up forms.
Increase Your Leads And Not Your Followers
It doesn't matter how many followers you have as long as you're dealing with quality customers. In social selling, it's quality over quantity. It's much more effective now than traditional sales because the people who are interacting with your social media channels are interested. It's up to you how to bring them further down the funnel.
Your social media channels should be an effective tool in converting them. These leads just give you information to contact them such as the mobile number and email address. As you move along, don't forget to measure your performance through social media analytics (clicks, conversions, and engagement metrics). It'll help you focus your social selling strategies to the channels that perform best.
Moreover, you can set a number of factors to consider when analyzing your leads such as role, industry, and function.
With social selling, you must put in the time and effort to truly convert. The competition for your customer's attention is very high, so you should use these techniques to differentiate yourself from the others.
As a part of the preparation, your sales and marketing teams should build programs and resources to support a sturdy social selling strategy. This does not only stop at creating a strong presence on the social platforms themselves, you will also need a sound landing page sales funnel that will retain your audience, once they've clicked. If you would like to learn more, Whishpond recently published a great article on "How to Create a Sales Funnel with Landing Pages." A must read, if you are interested in implementing a solid social selling strategy.
Do you have any questions? Is there something you would like us to elaborate more on? Let us know in the comments below!
---
For more reading on how you can make an impact with your online marketing, check out the links below: