We recently asked our audience what they wanted to learn more about; and (not surprisingly) they wanted to learn more about social media and its effect on business growth. We hear you loud and clear. Starting with our brief today, our team will focus more on providing you with insights on how social media can be effectively leveraged for business growth. Let's start with the topic of social selling.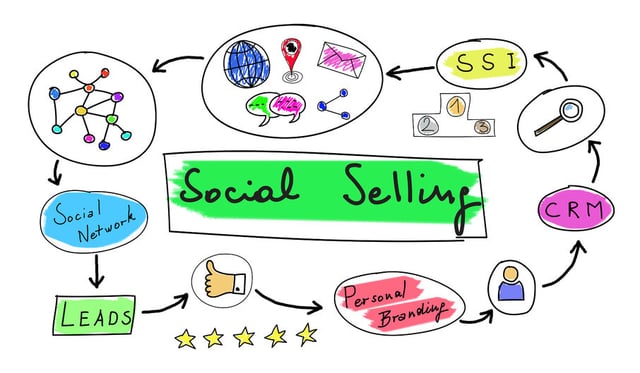 When learning a new topic or subject, users turn to industry leaders and experts. We complied some of the best tips, tricks, and advice on the Internet.
29 Social Selling Statistics and how to use them! https://t.co/izmosChDx5 #socialselling #transformationtuesday

— SuperOffice (@SuperOfficeAS) April 11, 2017
In this post, Steven MacDonald shares how to master this art. The author digs into 29 stats and even digs into highly specific examples. Don't miss out on this informative content!
How to drive business with social: https://t.co/XiGPnfbZdF Tips from a social selling expert pic.twitter.com/F2wcldMdYB

— Hootsuite (@hootsuite) May 1, 2017
Hootsuite is a leading expert in the online marketing world. In this post, they interview Koka Sexton, social selling expert. Check out the podcast (or the transcript) from the interview in the Tweet above.
3 of the Best Tools to Help Optimize Your Social Selling Efforts (by @ab80) https://t.co/0SoQ2Tazrt #socialmediamarketing

— Social Media Today (@socialmedia2day) April 17, 2017
Aleh Barysevich is founder and CMO at Link-Assistant and Awario. In this post published by Social Media Today, Aleh shares 3 of the best tools to help optimize this process. You can read the full post in the Tweet above.
How to Create Content for Social Selling https://t.co/v46UXS0sve via @jasoncreation pic.twitter.com/5iHSxROjEl

— creationagency (@creationagency) December 12, 2016
Content drives traffic, leads, and ultimately sales. But what kind of content should you be creating while focusing on using this process for business growth? Ollie Whitfield shares his insight on the matter.
How One Company Used Social Selling To Close Deals 42% to 185% larger https://t.co/D7bTbSeFSt by @cameronbrain pic.twitter.com/AQ0hlj0KxO

— Sales for Life (@MySales4Life) February 8, 2017
Cameron Brain is the CEO & Co-Founder of EveryoneSocial. In this post, he shares an example of one company using social selling to close much larger deals! Check out the full post in the Tweet above.
Looking Ahead...
As noted above, we hear you! Over the next few weeks we will be providing you with a variety of insightful perspectives about social selling, helping you understand what it is (and isn't), and how to most effectively leverage it for business growth.
---
Enjoy our content? Be sure to subscribe to our blog and follow us on Facebook and Twitter! For more reading on how you can make an impact with your online marketing, check out the links below: