In 2017, the power of influencer marketing continues to grow. According to a study by TapInfluence, Influencer marketing content delivers 11X higher ROI than traditional forms of digital marketing. In another study, Twitter users report a 5.2X increase in purchase intent when exposed to promotional content from influencers.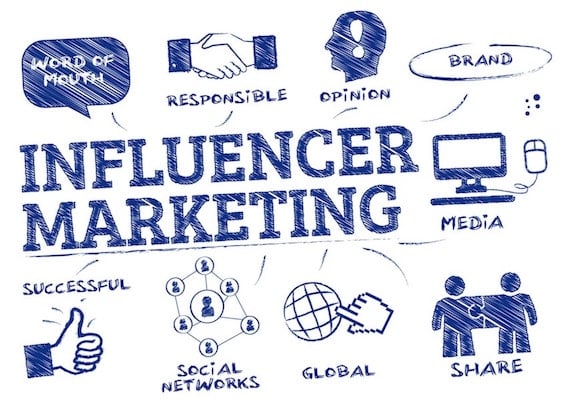 So what's the secret behind successful influencer marketing? One word: relationships. For an example, if a stranger comes up to you and asks you to help them promote their brand, would you? Chances are, if you don't know them, you're not going to. But what if your family member or coworker asks the same question? You probably won't have to think twice about helping.
The goal of creating relationships with influencers is to create a connection, whether it's a business relationship or simply a friendly one. The best way to get started is with a simple introduction.
Here's An Example

:
Hi [Influencer],
I wanted to drop in and let you know I enjoyed one of your latest post, [insert title of latest blog/podcast/video]. Here, write a personal touch mentioning something about the content you've mentioned
[Now insert something of value. Let's assume you have a big social following that can help them gain more awareness. Perhaps you write something like this.] This post was something our Twitter audience can learn from, so we shared it with our nearly 100,000 combined followers.
I hope you have a great rest of the week and I look forward to reading more of your insightful posts!

Best regards,
---------------------------
What We Can Learn From This:
Provide something of value. This can be defined as:

Promoting their product

Buying their product

Financial incentives

Engaging with their content

Providing backlinks

Providing social proof

Free access to your services or products

Don't come off pushy or "salesy"

They're humans, be easy going!
You might be thinking at this point, what is the benefit of all this? Why should I give value to a stranger for a chance to possibly get something in return?
The main benefit of building relationships and targeting influencers is getting access to their audience. This can be broken down to even deeper levels. Once you have access to their audience, this increases
Your thought leadership

Greater visibility and exposure

Boost engagement (shares, likes, backlinks, etc.)

Fast level of social proof

Doesn't cost a penny

Results can occur fairly quickly
Conclusion
We can't guarantee that you'll see results after the first day, but we promise that if you continue to push and try reaching out and building relationships, the results will come. A tool we've recently tried out that streamlines this process is Ninja Outreach. This tool provides templates, email integration, influencer stats (Alexa rank, social media followers, etc.), and has automated processes to save you time. Try it out for yourself here.
---
Enjoy our content? Be sure to follow us on Facebook and Twitter. For more reading on how you can make an impact with your online marketing, see the links below: