With the holiday season right around the corner, we've been getting many questions revolving around 1 core concept: "What can I do to create a successful holiday campaign?" More importantly, "When should I start planning?"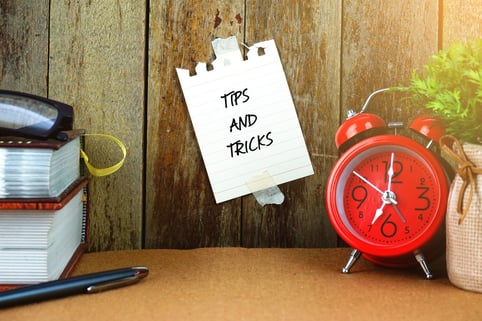 By the way, did you know we're giving out over $30,000 worth of digital marketing tools? Check it out here!
Quite honestly, these two questions could not have come at a better time; not too long ago we came across a great article by Big Commerce sharing 49 Tips and Strategies for Successful Holiday Marketing Campaigns.
While we can sit here and go through and analyze all 49, we decided to dig into 10 of our favorite holiday marketing tips from the list
If you haven't read our post on 5 Elements For Writing An Effective Holiday Email Marketing Campaign, you can find it here.
1. Plan Ahead
This advice may seem pretty fundamental, but oftentimes it is overlooked, leading to careless mistakes and copious amounts of stress. Jamie Turner (@AskJamieTurner) emphasizes that it will not only save you (and your colleagues) plenty of heartache, it will also allow you some time to step back, assess the situation, and ultimately make any tweaks and improvements that might be needed in a calm and organized manner.
This will ideally help you launch the perfect holiday marketing campaign when time comes instead of scrambling at the last minute.
2. It's Always Crazier Than You Remember
Jim Huffman (@Packlane) also makes a very good point. He advises to plan 3 months in advance because it's always crazier than you remember.
While excellent mediums for the holiday seasons, Facebook and Instagram will be over-saturated. It would therefore be wise to start looking at innovative ways to ride the news cycle with creative content and influencer marketing.
3. Knowing Your Customers
This might seem like a no brainer, and you might be thinking that you already have a pretty clear understanding of your personas, but it's actually the behavior of your customer you should really understand. More often than not, their behavior will change a bit during the holiday seasons.
For this reason Edin Sabanovic (@ObjeqtEcomm) recommends tracking how your personas behave on holidays and appropriately adjust to their preferred channels with your ad messaging. When you have accurate personas, you can personalize the message and address their specific needs.
4. What Are Your Competitors Doing?
While it's good to leverage your expertise, sometimes it's good to have an open eye as to what your competition is doing and pinpoint strategies or channels they are ignoring.
Ross Simmonds (@TheCoolestCool) suggests that instead of following the crowd, you can reverse engineer the success that others have had on niche channels and double down on them. This of course requires time, and ties very well with the first point we made, you need to start early.
5. Never Stop Doing What You Are Doing Best
Our next point comes from ecommerce consultant, William Harris (@wmharris101.) Oftentimes business owners can get carried away by the holiday hype and attempt to try a new strategy they never pursued before.
According to Harris, the holidays are not the time to test new ideas, conversely they are a time to really utilize your skills and double down on strategies that have been proven successful during the rest of the year.
6. Never Forget Mobile!
According to last year's Black Friday statistics, 2016 was the first time mobile marketing generated more than $1.2 billion in revenue in a single day, says Timi Garai (@antavo.)
With this in mind, it's safe to say that mobile marketing should never be forgotten, especially during peak holiday seasons. Be sure to optimize your website, content, and emails for mobile devices in order to not miss out on a massive segment of your target audience.
7. Think Ahead
Steve Deckert (@smilerewards) and Raheem Sarcar (@rewardcamp) urge business owners and marketers to look past their holiday season campaign, and focus on long term success. More specifically, they stress the importance of focusing on retaining and nurturing new and existing customers.
If someone has purchased from you before, chances are they might want to purchase from you again. In order to increase the likelihood of recurring customers, business owners can develop targeted rewards/loyalty programs.
This will not only incentivize them to come back for a future purchase, it will also help you build a long lasting relationship with you customers.
8. Email and Remarketing
According to Erik Christiansen, (@justunosocial) email marketing managed to drive 174% more conversions than social media during the 2016 year, with the trend being carried over to 2017.
With firm belief that email is a low-hanging fruit when it comes to the holiday season, Christiansen urges business owners to really pay attention to their email strategy during these peak seasons. More specifically, in addition to the basics, he stresses the importance of "trigger emails" which are sent based on a consumer's actions, such as:
Welcome emails

Cart abandonment emails

Purchase confirmation emails

Shipping confirmation emails

Delivery emails

Etc…
Finally, during the holiday season, consumers get bombarded with a multitude of different emails, so business owners will need to optimize their email strategy and create attention grabbing emails that will stand out from the rest.
If you are interested in creating the perfect holiday email, check out our article here.
9. Retargeting
Another very useful point comes from Emil Kristensen (@Sleeknotecom), who stresses the importance of retargeting. He underlines 4 main audience categories business owners should be leveraging for max return on advertising spending (ROAS). These are:
Customers over the past 180 days

Newsletter subscribers

Website visitors

Lookalike audiences
Perhaps the easiest way of doing this is via Facebook, since the social platform allows for precise audience segmentation and targeting.
10. Be Memorable
Andrew Youderian (@youderian), makes a very interesting point. Your customers' inboxes are going to be slammed with emails, offers, and promotions, especially during the busier holidays such as Black Friday and Cyber Monday.
In order to stand out from the crowd and grab your audience's attention, you will need to be different and most importantly, memorable. Youderian, recommends creating a clever, funny, or otherwise engaging holiday marketing campaign that will help you rise above the fold.
At the end of the day, an enticing campaign might be more effective than participating in price-wars with your competitors.
For more interesting tips, be sure to visit the experts mentioned and of course check out the full post by Big Commerce here.
---
Enjoy our content? Be sure to follow us on Facebook and Twitter. For more reading on how you can make an impact with your online marketing, see the links below: