Last month, we shared with you a list of tools that could save you hundreds of dollars! The feedback was strong, so we've decided to present this every month, sharing sales and online marketing tools to enhance your business growth.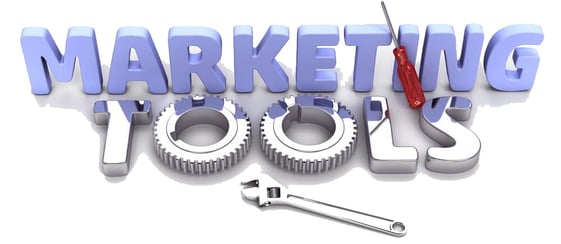 If there's a tool out there you really benefit from, share it with us so we can feature it next month!
By the way, did you know we're giving out over $69,000 worth of digital marketing tools? Check it out here!
FindThatLead
How many times have you tried searching the Internet for a business or influencer's email address? Maybe you want to contact them for your outreach campaign, or let them know about a new blog post you published that talks about them.
This is where FindThatLead comes in. As they like to say, "Get people's email with just one click." Let's take a look at one example.
In November, we published a post about 10 Useful Marketing Tips From Industry Experts. In it, we mentioned a whole bunch of possible influencers.
Now if we wanted to reach out to these experts or even the blog editor of the post we mentioned to generate a backlink, we simply enter the URL - in this case bigcommerce.com - and whole list of emails pop up. For privacy purposes, we hid the full email addresses.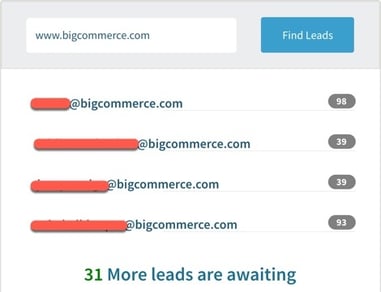 It's that easy! Now you're probably thinking, why do I care about this… Well here are some potential benefits
Marketing tactic: Some practical uses of this tool are:
Find emails for blogger outreach campaigns

Find emails for backlink campaigns

Connect with influencers in your niche

Relationship build with other companies/businesses that can boost your online presence
Poplink
One of the biggest struggles online marketers have is generating traffic, driving leads, and getting in front of their audience.
What if you could help take the guesswork out of marketing, and promote articles from sites your audience really trusts while getting your product in front of them? For an example, a sports apparel business could get their product in front of users who religiously read ESPN.
This is where Poplink comes in. This tool adds a call-to-action to the links you share.
Click here to check out a demo here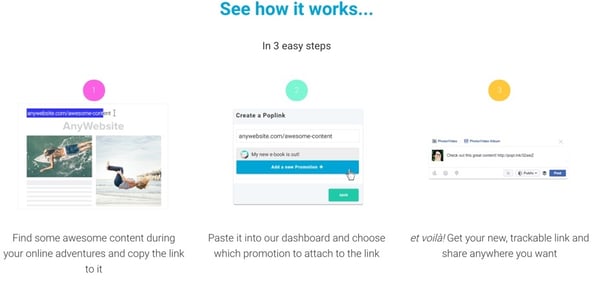 Marketing tactic: Use this tool to promote popular articles in your niche and add your own CTA.
Website Auditor
Getting search engines to notice your website is tough. There are hundreds of items that need to be optimized such as your title, meta description, alt text, etc. But how do you know what to fix, if you don't know what's broken or where it's broken?
Website Auditor allows you to run a SEO audit on your entire website! It audits everything; fix all the technical issues that are holding your site back from ranking. When we say everything, we mean it - HTML, CSS, JavaScript, images, etc – the tool acts exactly like Google, Yahoo, or Bing and crawls your whole site.
Marketing tactic: Optimize you're the content on your site to drive more traffic, increase your search rankings, and generate revenue-driven results.
Grum
If you're a social media manager, more specifically handle multiple Instagram accounts, you understand the struggle of not having a tool to schedule your posts. Well not anymore! Grum is an Instagram tool that automatically schedules and posts on your account.
You can even add hashtags as the first comment within this app. If you haven't learned about this growth hack, you can find more details here.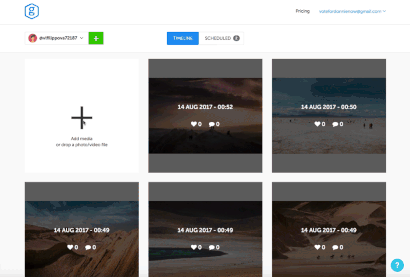 What other people are saying about this: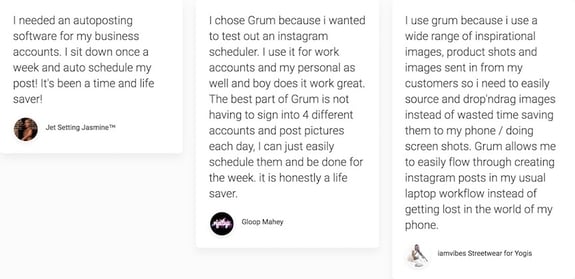 Marketing tactic: Save time by scheduling your Instagram in advance. This gives you more time to engage with your audience by commenting and liking their photos.
iSpionage
What if we told you that one of the easiest ways to grow your business online is also one of the most overlooked tactic. You won't believe how many people just forget to think about this! So what exactly are we talking about?
Competitor insight!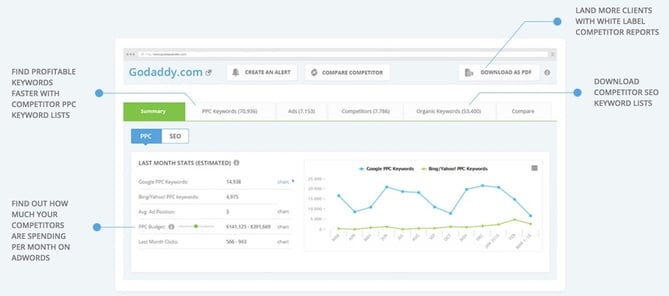 One of the best ways to boost your business growth online is by looking at what your competition is doing. Here's some stuff you want to look for:
What PPC keywords are my competition doing?

What organic keywords are winnable that I could 'steal' from my competition?

What's the most profitable ad copy my competition is using so that I can mimic what they're doing?
Marketing tactic: Optimize you're the content on your site to drive more traffic, increase your search rankings, and generate revenue-driven results.
---
Enjoy our content? Be sure to follow us on Facebook and Twitter. For more reading on how you can make an impact with your online marketing, see the links below: