One of the biggest questions that can cause immediate insecurity to any marketer or content creator is, "Are you tracking the correct key performance indicators?"
Let's shed some light on the topic and go through the kinds of KPIs that exist, and which you should be monitoring based on your goals.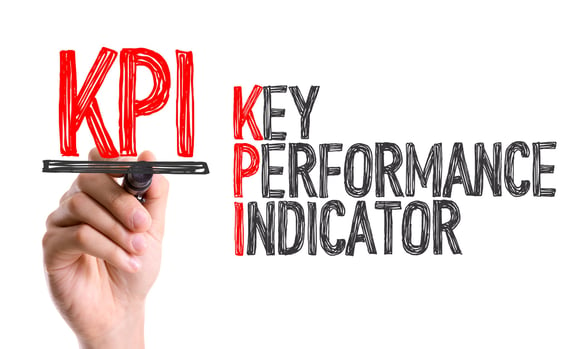 Most business owners are aware of the obvious KPIs such as visitors to your website, or social media engagement. (It's always great as a marketer to see this type of interaction.)
If your overall marketing goal is designed to either win new customers or sell a product, are these the metrics you really want?
What Are KPIs & How Do I Measure Them?
KPIs is short for Key Performance Indicators. These are essentially a number of metrics that aid you in tracking and measuring your success for a specific activity/process of your business.
Due to the sheer amount of metrics you need to be constantly aware of, the best way to stay on top of all your KPIs would be to use a tool to stay efficient (and sane!)
There are tens (if not hundreds) of tools that are more than capable of measuring thousands of different metrics, so all you need to do is identify what is most important for you to track. For a list of tools, check out this article from Scott Gerber over at business.com.
Different KPIs for Different Business Types
Generally speaking, the types of KPIs a business wants to target is closely tied to the type of business they are running.
For example, if a B2C company wants to generate brand awareness, increase engagement, and receive positive reviews via customer satisfaction, the KPIs most important to them are: follower count, comments, shares, and likes.
For B2B companies, this might differ slightly. It's safe to assume that these businesses care more about traffic to their website, generating clicks, and developing new leads from their marketing efforts. The KPI metrics most important to them might be: number of new visitors to site, average time on site, number of pages visited, or number of new leads.
Note: these are just examples. The actual targeted KPIs should be highly dependent on business goals.
Here are some common KPIs businesses pay close attention to:
1. Revenue Growth and Conversions
The sole purpose of any business is to ultimately make a profit. KPIs help businesses answer questions like, how much money was made? Was it worth running Facebook ads?
When you are spending time and effort on a certain operation, you want to know if it is generating results, and more importantly, the results that you wanted it to. That's where ROI (return on investment) comes in.
ROI can help you track the success of your campaign. For example, let's say a business has a marketing budget of $500 and they want to run ads on Facebook and Google. After spending the entire budget, the business made a net profit of $600; then their ROI would be $100.
From here, it's up to the business to define this as successful or unsuccessful.
For some marketers, getting access to a client's revenue data can be a bit difficult. If they're blocked from getting this information, they might be limited to reporting solely on conversions.
This has its downsides since calculating ROI would be tough. To bypass this issue, try attributing an average value to conversions or taking into account the quality of the leads.
2. Traffic Sessions & Their Characteristics
Monthly traffic is an important KPI to monitor, as it's a clear indicator of your site's/blog's performance, but it doesn't tell the whole story. Traffic should also be evaluated in terms of quality, not quantity alone. After all, businesses want every visitor to be a potential lead. So what should they be focusing on?
Total sessions – This includes both new and returning visitors, and can be measured on a daily, weekly, and/or monthly basis.

Average time per each session

Average pages viewed per each session

Average bounce rate
While on the subject of quality traffic, other important KPIs include soft goals. These are the "little" things that you want your visitors to do, such as subscribe for your newsletter, download an offer, or begin a trial of your product. In these instances be sure to monitor:
Conversion rates for particular soft goals

Number of such goals completed in a given time period
Use the above KPIs to gauge visitor engagement, learn from any mistakes, and improve upon them to increase potential conversions. The goal is to make sure that visitors are not only coming to your site but staying there and engaging with your content for as much as possible.
3. Search Engine Ranking Position (SERP)

SERPs are another good KPI to monitor as they show how your positioning has been rising or falling for certain queries. You can take this information and compare it to competitors. Using this data, you can monitor for any position changes (which directly affects traffic to your site) and the issues that might have caused them.
To get an analysis of your ranked keywords, enter your domain in the widget below.
4. Operational KPIs for SEO
Organic Search Result Visibility
When your rank for a keyword on a search engine, you share the entire page with other ranking websites. The keyword itself has specific search volume by month. By taking this data and the position of a specific site on the SERP, you can estimate the number of visitors each rank receives.
What can you do with this data? Track how much traffic your competitor is receiving or analyze higher ranking sites for competitive intel.
While this process can be done manually, you can use a tool like AWR's click-through-data or SEMrush.
Here's a quick overview of what you can do with SEMrush
Website Health
Your website's health is among the most important KPIs you must constantly be aware of. This KPI combines search engine accessibility (ease of crawling and understanding) and on-page optimization.
SEMrush has a built in tool that can do the trick. This not only monitors your websites overall health and performance, it also locates issues, ranks them by severity, and recommends potential fixes.
One of the most important factors to your website health is crawl efficiency.
Crawlers show you the pages that are currently being indexed, which are not being indexed (and why), and their health.
Additional KPIs you can monitor here are:
The number of pages that are actually being indexed (and compare them to the actual pages you want being indexed)

The overall number of pages crawled

Average page load time. (Long load times signifies an issue to a search engine, leads to lower SERPs, and can also be off-putting to site visitors, which leads to increased bounce rates.
A good tool to find and monitor these metrics is Google Search Console.
5. Backlinks
Backlinks are one of those SEO tactics that are earned rather than acquired, however, they can make or break your SERPs. There are 2 very important KPI metrics that need to be monitored closely when it comes to backlinks:
The number of referring domains

The authority of those domains linking back to you
The rule here is: 1 link from a high authority domain can outweigh tens of links from low-quality domain.
To make this process more efficient, use a tool like Ahrefs or SEMrush to help analyze all your backlinks.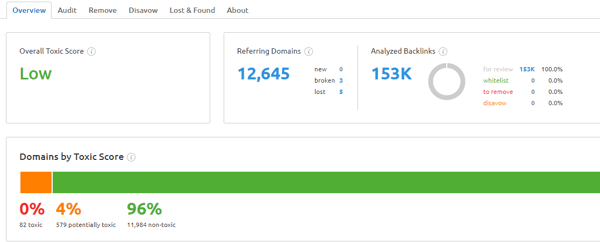 You can also use the tool to uncover your competitor's backlinks. An additional KPI to use here might be a comparison of the total number of backlinks.

While the list is not all-inclusive (it is actually just the tip of the iceberg,) it does include the most integral KPIs a business of any sort needs to be monitoring in order to ultimately succeed with SEO. Do you have any questions? Is there something you think we left out? Let us know!
And as always be sure to check out the links below for more digital marketing insight: