Previously, we gave you our marketing blueprint; or as we called it our MAP. Now we're going to give you methods and tactics you can act upon for yourself. We start this series off with content creation, more specifically keywords.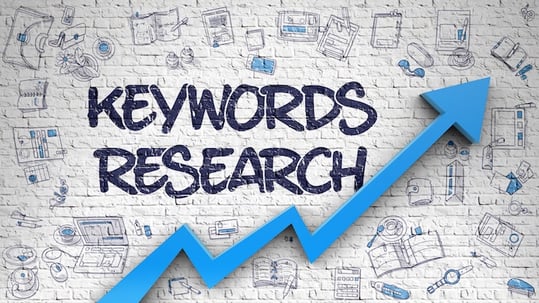 Before you can find the right keyword, you need to brainstorm. The purpose of a keyword brainstorm is really to help you build a whole portfolio of potential keywords to pursue. In this process what we're looking to do is to gather as many potential keywords as possible that we think fit with our target audience.
Now the three steps in the discovery process are:
Understanding your target audience

Making sure you understand how to do a brainstorm

Tools and processes that exist for good brainstorming.
Let's look at each step in more detail:
Understanding Your Target Audience
Google is trying to play matchmaker meaning they want to take someone's search and connect it with a quality response. On our side, we're trying to be that quality response. We're trying to anticipate the type of searches our audience would seek and perhaps what type of keywords they'd be using.
That's why it's very important for us to understand our audience's pain, needs, and interests, as well as the way they think, talk, and act online.
How to Perform a Proper Brainstorm
All of us are familiar with traditional methods of brainstorming; sitting alone or with a group of people jotting down ideas and thinking creatively to come up with ideal outcomes. However, in addition to these traditional methods, there are numerous ad-hoc processes and tools that can help increase the effectiveness and efficiency of your brainstorming session. Let's look at a few together, starting with the tools:
SEMrush
The first one we're going look at is SEMrush along with its Keyword Magic tool. Note, SEMrush is a paid tool, but it is worth every penny!

All you will need to do is enter a term or topic of interest, hit "search" and you will instantaneously be presented with a couple of thousand potential responses. If this process yields few or undesired results the tool also provides an alternative method for searching keywords.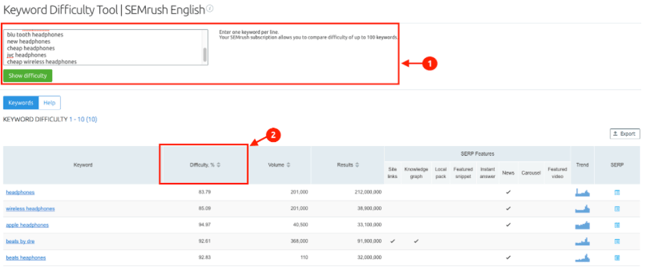 Source
Instead of doing a Keyword Magic search, you could actually grab your competitors' keywords. Simply type in the name of your competitor(s), take a look at all the keywords they rank for, and export the list.
You now have a rich inventory of potential keywords to go against or to potentially evaluate and keep for yourself.
Answer the Public
The first one is called Answer the Public. This tool essentially provides variations of the phrase you entered based on relevant and frequently asked questions found online. Oftentimes the breadth of questions is quite sizable and can often show suggestions you might have not yet considered.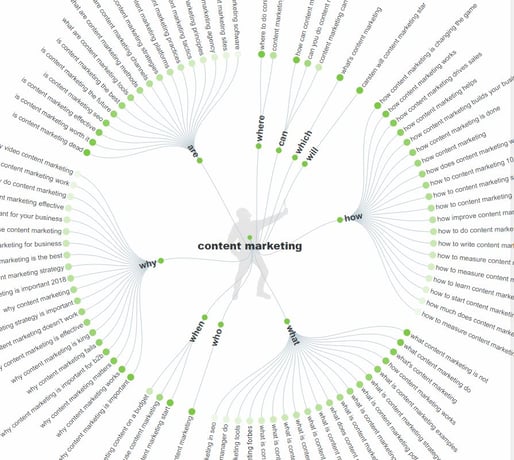 In terms of free keyword tools, Answer the Public is very powerful.
Soovle (Free)
Once again all you need to do is type in the topic of interest and a multitude of different keyword phrases will appear. Additionally, one very interesting feature of Soovle is that is organizes the results by website, depending on where they are searched the most. Finally let's say you want to get a derivation or expand your topic. You can just add the word(s) to your search and it will change the recommended keywords.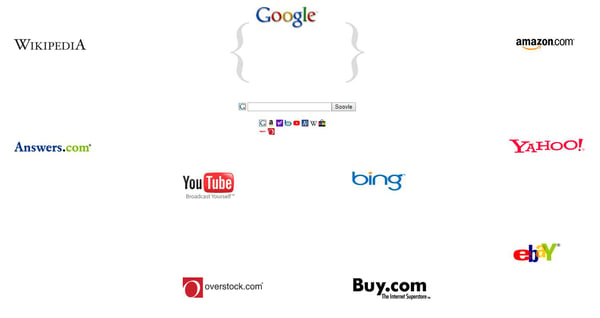 It's a pretty cool tool that's visual and gives you a lot of insight, as you want to look through exactly the phrase you're seeking.
Ubersuggest (Free)
The process of finding keyword recommendations is similar here as well; just enter a phrase of your choice and the program will automatically generate relevant results.
There is one interesting feature; Ubersuggest allows you to select and download keyword phrases you find relevant and like. If you have a keyword evaluation tool, this process could actually save a lot of time, since you can simply upload the exported list to be automatically evaluated.
Ad-Hoc Methods for Keyword Discovery
Now that we are done with the tools let's spend some time discussing ad-hoc processes. Remember we are trying to create a brainstorm of potential words that our audience is seeking. Here are some ad-hoc processes you may want to consider next time you are preparing a brainstorming session:
Utilize your FAQs: With your FAQs, you are actively addressing questions your audience generally has. So why not start utilizing some of the keywords or phrases you use in your FAQs and include those in your brainstorm.
Use the solutions your target audiences are searching for their problems: Let's explain what we mean by this. You already know your audience's pains, needs, and interests and are focused on providing quality and insightful solutions on a daily basis. This is generally what your unique value proposition is addressing, correct? These are probably some of the keywords that your audience is searching for. So just stop and write some of those down.
Take advantage of your social profiles: Let's use LinkdedIn for example. If you know who your target audience is and who the people are, you know your prospective customers. So why not go examine and monitor their LinkedIn profiles? See what words they're using. See what skills they have listed on their LinkedIn profiles. Those are potential keywords that you could include in your brainstorm.
The Takeaway
This was all focused on helping you understand the brainstorm or the discovery process.
It's all about generating possible keywords that could be used on your site to attract your target audience.
Before we conclude this article however, there is something important that needs to be said. Just because we found a plethora of relevant and seemingly attractive keywords, it does not mean that they will generate the desired results. We will therefore need to thoroughly evaluate each phrase and see if it matches certain criteria such as relevance, monthly volume, and difficulty. We will look deeper into these, next time.
A small spoiler for you: The keywords you spent so much time brainstorming might not work. This means we have to go through the brainstorm process over and over until we can find the amount of keywords that we are seeking. That's why having a firm grasp on keyword brainstorming is one of the most important assets you can have to excel as an online marketer.
---
Enjoy our content? Be sure to follow us on Facebook and Twitter. For more reading on how you can make an impact with your online marketing, see the links below: