A blog is a blog, right? Wrong! There is a limitless amount of types of blogs to choose from. Don't get trapped into writing the same boring blog posts over and over again. Try mixing it up and pick from one of these alternate types of blogs. Audiences crave variety, and variety keeps readers coming back for more.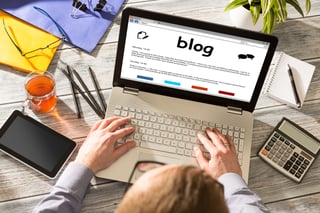 Here are the Top 15 Types of Blogs to Consider:
"Useful" Blog Types
The How-To Post
This is a highly used blog post format to educate an audience on how to do something. It is usually supplemented with an instructional video or some form of visual explanation.
The List Post
This type of post is used to organize content into a simplified list that gets straight to the point. It can be used to aggregate a list of books, tools, resources, ideas, tactics, or any other information that can be valuable to an audience.
The Ultimate Guide Post
This is a detailed, comprehensive blog post providing an explanation to a topic your audience is interested in. This type of blog should be evergreen, meaning it can stand the test of time by remaining relevant for months and years.
"Personal Appeal" Blog Types
The Inspirational Post
This type of blog post must have an inspirational message, perhaps a quote from an influential person, or a profile post on an influential person within the industry.
The Behind The Scenes Post
If you have a large following, this type of blog post can be very successful as it humanizes your company in order to continue to build trustworthy relationships with your audience. This can include the behind the scenes of an event or a webinar showing the inner workings of your brand.
"Audience Driven" Blog Types
The Crowdsourced Post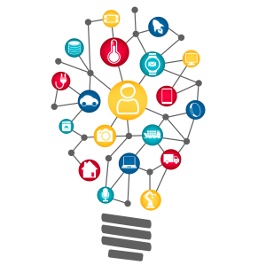 This is a win-win situation for both the company that owns the content and an industry influencer. With crowdsourced blogs, an influencer provides a blurb on a specific topic of content while simultaneously promoting your content. In return, they will get a backlink promoting their site within your page.
The Link Roundup Post
Employing this type of post can generate a series of articles that would get published either weekly or monthly. The post would contain a conglomeration of pieces previously published by other authors, tied together by a common theme that the audience will find valuable.
"Promotional" Blog Types
The Comparison Post
Compare two different elements and show the benefits of your product or service, elucidating your unique value proposition. Be sure to present these posts with transparency as you want to build trust with your audience by not only promoting your offerings.
The 'Best Of' Post
This type of posts typically appears at the end of a month or year, pulling together the most popular posts published throughout the given period of time. Be sure to layer in some original content when combining the pieces in order to avoid any duplication of content that can be dinged by search engine crawls.
"Timely/Topical" Blog Types
The Review Post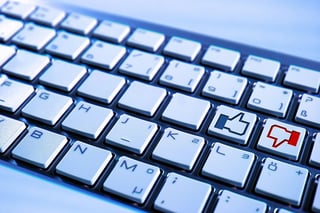 Provide an honest review on a product, event, or newsworthy service that is relevant to your audience. Presenting these posts in a topical fashion will generate value to your viewers and capitalize on trending issues to boost traffic.
The Survey Post
Choose an important and relevant topic that interests your audience and conduct a survey, either through social, media, e-mail or in-person. Once you've compiled the results, generate a blog post around the findings.
"Stirring Up" Blog Types
The Debate Post
Debate one or both sides of an argument while providing relevant citations for each side. These posts will typically occur around an event that is trending and important to your audience, whether it be political, technological, or a popular health issue.
The 'What If' Post
This type of blog format speculates on the supposition of "what would happen if… ". However, success is heavily dependent on how interesting and debatable the topic is. An example for a home supply store would be, if a hurricane strikes, what necessities should you have on hand.
"Generating Engagement" Blog Types
The Freebie Post
Generate a blog post that would give your audience access to a relevant giveaway, such as a downloadable guide. Be sure to carefully specify all guidelines of the giveaway and deliver on your promise.
The Answer Post
This type of blog is typically a short post with the bulk of its content generated by the answers your audience provides to a question asked by you. Presenting the answers given by your followers to your audience will create loyalty in those who feel that they can take an active part in your brand.
---
The ultimate goal is to not bore your audience with the same blog format, instead creating a culture of audience engagement through varying your blog types.
Read more from our content marketing series below: