There's no one better to say this than Hank Williams Jr. on Monday night footbal... "Are you ready for some football?!"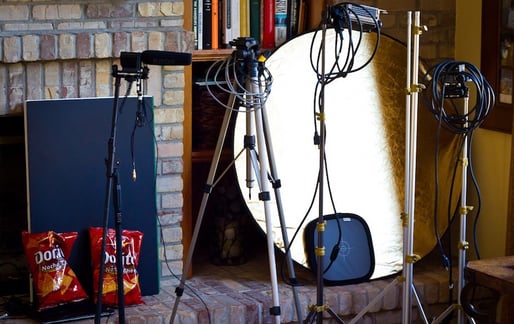 This year, we'll see the New England Patriots take on the Philadelphia Eagles, but who cares right? We're only watching it for the best, catchiest, and most entertaining commercials!
All jokes aside, the Super Bowl is one of the biggest days for advertisers to promote their latest products and services through advertisements. According to AdAge's analysis, a total of $4.9 billion has been spent on ads in the 51 years it has been running.
Crazy right? So in honor of Super Bowl 52, let's take a sneak peak at some of the best commercials coming up while acknowledging some of the best commercials in history.
Note: we'll be updating this with our favorite Super Bowl 52 commercials.
What To Expect In 2018
Pringles
Why it works: Wow... quite appropriately labeled. Have you thought about mixing and matching different Pringle flavors? Probably not... And now you're thinking, you want to try it but you don't have multiple flavors... So what are you going to do? Buy some Pringles.
Job well done Pringles.
Febreeze
Why it works: More chances than not, you're at a Super Bowl party. Whether it's 5 people or 50, people are going to use the restroom. So next time you're walking down the aisle of a supply store, you'll remember this commercial, chuckle to yourself, and realize that you need a can of Febreeze for a gathering you're having next week.
Skittles
Why it works: Skittles must really have some creative geniuses behind this. This video was released prior to the Super Bowl, generating buzz and gaining visibility.
Are they hinting at a secret new product?

Is Skittles hiding something? It makes the viewer wanting more.
What really seals the deal are the ads they subsequently started promoting. (Click here to see part 1, click here to see part 2.) Skittles is creating an emotional response from the viewer.
3 Of Our Favorite Super Bowl Ads In The Past 5 Years
Buick
Why it works: As we know, influencer marketing is a form of paid advertising. Buick did a great job including not one, but two influencers. How does this benefit them? It's easy! The influencers share the commercial to their followers (mainly on social media.)
It might not directly cause people to buy a new Buick, but is an excellent campaign to get instant visibility.
Bai
Why it works: One of the most popular N Sync song is 'Bye, Bye, Bye'. So it makes the company Bai (pronounced bye) to partner with Justin Timberlake to create and ad. The company took it another level and added actor Christopher Walken to put a spin on it.
Unlike the Buick, I might go buy a bottle of Bai just to try it out or even just to support Justin Timberlake.
Doritios
Why it works: This ad will go down in Super Bowl commercial history. Why you ask? Because it's so outlandish (and hilarious.) The commercial is saying that Doritios are so good that even baby's love it. This might not have been made to drive sales, but it definitely generated viralability.
---
Enjoy our content? Follow us on Twitter and Facebook! For more tips and tricks on leveraging Instagram for your business, see the links below!