As digital marketers, we go through hundreds of articles each month. Since we didn't want to overwhelm you with too much content, we decided to aggregate the best posts from this month. Check out our favorites digital marketing blogs from this month below.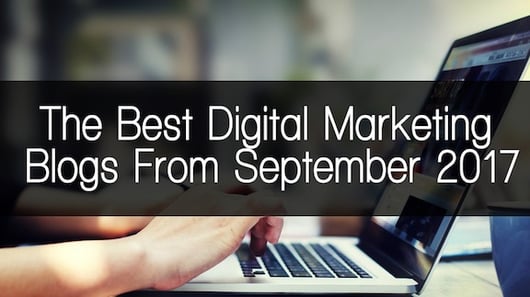 Lead Generation
Social Media
Growing social media accounts takes a long time and effort, some longer than others. In this post by Tom Ward, he shares his tips and tactics on getting more followers on Instagram. You might have even overlooked his fourth point…
Search Engine Optimization
There are many little nuances and differences when it comes to on-site and off-site content. No one truly has the answer to Google's search ranking algorithm. But which one is more important? On-sight or off-site? Jayson DeMers shares his insight in this post.
Content Marketing
If you haven't learned by now, longer content is favored compared to shorter posts when it comes to SEO. But how long should it be for the most effective SEO? This expert shares his insight here.
The goal for content marketing is to educate your target audience enough for them to make a purchase (product, service, subscription, etc.). In this post by Michele Linn, she shares how content influences the purchasing process.
---
Enjoy our content? Be sure to follow us on Facebook and Twitter. For more reading on how you can make an impact with your online marketing, see the links below: