As we wrap up the first month of 2018, there was a ton of insight we came across. As you know by now, we aggregate the best every month and share the best digital marketing blogs. This month, we kickoff by giving you actionable steps you can implement in 2018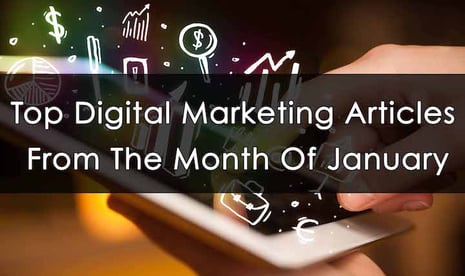 Insight For 2018
As this author says, "The marketing landscape is more diverse than ever before." With that being said, you don't want to make any critical marketing mistakes in 2018. Reshu Rathi shares 7 Dreadful Marketing Mistakes to Avoid in 2018 in this post.
Social Media
Content Marketing
Are you familiar with the benefits of guest posting? If not, it's a great tactic to get brand awareness, increase thought leadership, and multiple other benefits. In this post, learn about 8 Tips To Get Started.
Search Engine Optimization (SEO)
And there you have it! Did we miss anything? Leave us a comment below or connect with us on Twitter and Facebook!
---
For more reading on how you can make an impact with your online marketing, see the links below: