As owners of small and mid-sized businesses, we have A LOT on our plate. When it comes to pursuing online growth through social media, while the interest is certainly there, for many of us the knowledge, the how-to and the time, simply is not. We are busy running our day-to-day.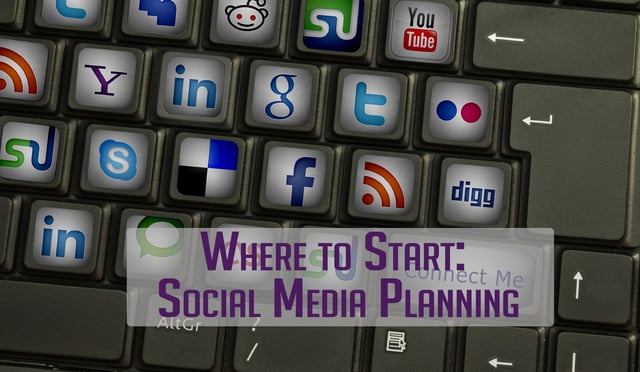 So What Do We Do?
We want to generate online growth through social media, but with these obstacles we have three choices:
Do nothing

Do something

Hire someone to run it for us
Many of us select "3", but unless we know how to manage them effectively, this can be very costly without generating results. Thus, the question I hear very frequently is this, "how do we effectively managed an outsourced online growth process?"
Some SMB's want to understand how to manage the content process, others want to manage the lead gen process, while others want to have a better understanding to manage a website build process. However, many of us simply want help to manage our social media planning, but don't know where to start. Well, like most parts of online marketing, it all comes down to have a plan of action that focuses on a goal.
Here's a checklist to help you manage your social media resources:
REMEMBER: Successful social media is not a fill-in-the-blank exercise. It requires an integrated and sustained tactical flow.
Talk to your resource and understand exactly what they are planning to do

Which specific sites are they going to work on?

What are their goals for each site?

Assuming one goal is to grow your audience and social reach, understand by how much over what time frame. In addition, understand the method they will use to grow (paid, organic, etc.)

What does their posting scheduling look like? Focus on the frequency of posts, topics, and who is sourcing the content. This has to be frequent, share value your audience seeks and most importantly, needs to be sustained.

Imagery – who is providing, is there a cost and be clear on the ownership of the images.

Be clear on the "monitoring path" – who is watching for comments and interactions, how will these be responded to and how will this be reported to you

Analysis - You should request a monthly analytical report on what is being measured, over what period of time and who is reviewing this to convert that data into actionable results for you. Remember, activity is not the same as achievement.

If you are hiring resources for a campaign, review their plan, the goals, the concept, the needs, the execution path and the analysis of it
By reviewing these guidelines, you can develop a strategic path to follow while maximizing your output and minimizing your wasted capital in the process. Social media can be an invaluable tool or an endless pit of dollars, depending on how you approach it. Don't lose sight of your goals, constantly track your progress, and remain malleable to adjusting your plan along the way and you should be in good shape!
---
For more reading on Social Media Marketing, see the links below: