A smart business owner knows that it is nearly impossible to appeal to every potential customer. Having a well-defined group of individuals that are the intended recipients of your advertising efforts can save your business thousands of dollars in wasted efforts. Ultimately, these are the individuals that will relate to your brand, buy and use your products, and promote them to their friends and family.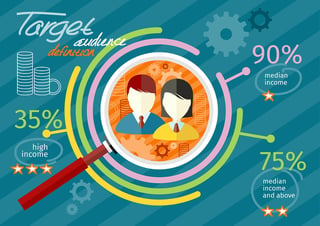 Who Should Be On Your List?
The first question to answer is "who should be on the list?" and the answer may not always be obvious. Your first objective is to determine and understand the target audience you want to reach so you can refine your message specifically to what this audience is seeking. There are many things to understand about your target audience, but three of the most important things to consider are:
Who exactly is your target audience? Remember, it's not everyone. Find out what drives your audience, how they spend their day, and what motivates them to take action.
What are their needs, interests and pain points? You should know what the problem is so that you can offer the solution.
Where can you find them online? Figure out where they are spending their time online so that you can connect with them and provide them the information that they crave.
Once you are able to understand what your audience is seeking, you will be able to take the first step by providing this insight to your audience. The next step is to sustain the communication of value to your audience and over time establish your leadership and authority. Authority leads to trust, and we tend to do business with those we trust!
Creating Trust (and Authority)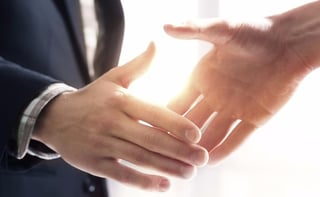 It all starts with providing value! Let's explore this through an example. If a person is seeking information about chocolate donuts and your business only sends out information that focuses on how you are the greatest donut makers are you really providing any value to your prospects?
Alternatively, if you are sending out information about chocolate donut recipes, holiday hints, or discounts, you will be providing the value that your customers are seeking. As long as this is sustained, you will become the "go-to" resource, the one people look to for solutions, advice, and information as it relates to chocolate donuts.
It works for any industry. Show and provide your audience with ideas, solutions, and paths to help them overcome their pain points and address their needs.
Example: CPA Mike

Mike, a partner and CPA at a regional tax accounting firm in New York, felt his ideal clients were small businesses, but couldn't segment his audience beyond this description. Simply assuming your target audience is small business owners is far too broad of an audience description. Instead of stopping with this less than complete picture of a target audience, we walked Mike through a series of business questions about his current customers and qualities that his desired customers would possess. These questions helped him to uncover the audience that best fits his business.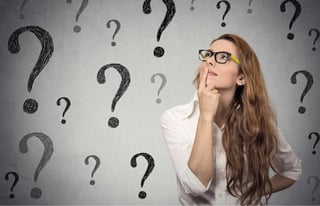 We learned that his ideal client is a small business with under $10 million in annual revenue that handles their own payroll and quarterly tax filings, but struggles to file correctly and on time. The target audience questionnaire also uncovered another service for his firm to offer throughout the year that generated more revenue for his business.
Defining your target audience is like the old euphemism that you have to walk before you can run. You need to have a clear picture of who it is that you are marketing to before you start any list building campaigns. Having detailed information regarding your target audience will change your marketing efforts from throwing spaghetti at the wall and hoping it sticks to racking up leads like you are shooting fish in a barrel.
---
For more reading on email list building, see the link below: