Most small business owners and marketers spend a lot of time thinking about their customers. We spend countless hours trying to determine how best to connect with them, what offers would motivate them to purchase, and where we can find the best customers. The unfortunate truth is that for all the time we spend thinking about our customers, they are significantly less likely to spend much time thinking about our brand. In fact, it is almost certain that our customers do not think about us in their spare time unless they are properly motivated to do so.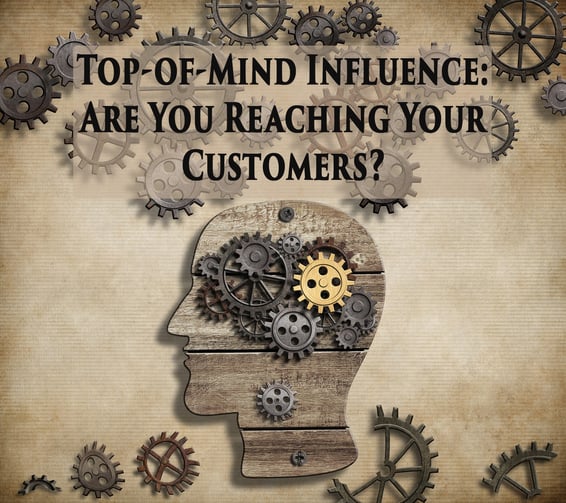 In a recent survey conducted by Social Fusion, we learned that 48% of respondents are not actively working to stay top-of-mind with their customers. All of the current best practices and research indicates that buyers do not make purchases by mistake or serendipity. Inbound marketing practices tell us that buyers are more likely to buy from companies who attract their customers through content provided across multiple channels.
Gone are the days of a yellow page ad and a storefront being enough to draw in business. In today's climate, we need to do more. Of all of the difficult tasks that small business owners and marketers tackle on a daily basis, staying top-of-mind with their audience is perhaps one of the easiest to achieve. There are numerous ways that businesses can work to stay in the virtual sight line of their customers, and like many facets of online marketing, each tactic ties into the next.
Social Media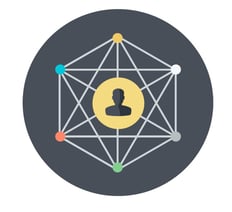 Social media is an easy way to connect with your customers in a subtle, "non-salesy" way. The most successful brands utilize social media as a way to engage their customers in their conversations. Remember, your social media posting doesn't need to be, and in many cases shouldn't be, simply hocking your products. Take the opportunity to ask your followers questions, ask them for feedback, or tie in popular trending topics to your brand. Be careful not to drift too far away from your brand messaging, but don't be afraid to step outside of the typical sales-oriented posting. Maintaining a regular social media presence will keep your brand in front of your customers and remind them that you are there for their purchasing needs.
Email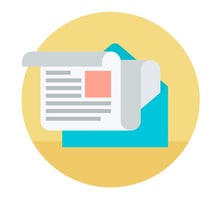 Nearly every brand that conducts business online has an email list of customers. Unfortunately, many of these brands do not utilize this email list to grow their business. Similar to social media, emails should not be strictly focused on sales; effective email marketing consists of a lot of information distribution. Customers appreciate when businesses share insider tricks and guidance about their industry. Take the opportunity to provide your customers with information about your products without going for the direct sale, further establishing yourself as an authority in the field.
Blogging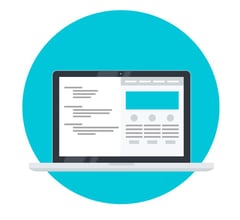 Your blog is another place where you can provide detailed information to your customers to establish authority. A great place to start when publishing blog content is addressing your brand's frequently asked questions. As you are building your blog inventory, be sure to share them on your social media accounts as well as sharing them with your email list. When publishing your blogs, be sure to always include calls to action somewhere within the post, making it easy for your customers to make a purchase or take advantage of an offer. This will allow you to connect with your audience through providing information, while still promoting your products without coming off as pushy.
***
There are many more opportunities to reach out to your customers to stay top-of-mind, but starting with these basics should give your brand a solid foot in the door. Not only will this approach make your customers more likely to purchase and repurchase, it will also increase the likelihood of them recommending your brand to their friends and family, thus providing referral business. The best part about this type of marketing approach is that it is practically free. Remember, it costs 5 to 8 times more to acquire new customers than to market to existing ones, so leverage this for your benefit!
For more reading on things we learned from our survey, see the links below: