In the ever-changing digital marketing world of endless innovation driving marketing strategies, it is your basic skill set, not your title that will take you a long way. Here are the top "must have" have digital marketing skills in today's world.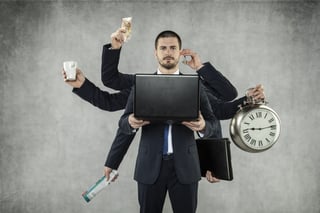 Digital Markting Skills List
1. Writing and Copywriting
Creating original, well-written, and relevant content is more difficult than ever, considering the amount of content readily available in the digital world. Strong composition skills are essential for writing website content, as these skills can have a great impact on creating the value that is needed to draw customers to a site. It is vital for digital marketers to present their ideas in a clear and concise fashion as the attention span of prospects browsing a site is a limited commodity. Persuasive writing skills are also a great tool for digital marketers to encourage action by prospective buyers, moving them through the buying cycle.
2. Content Management System
There are a multitude of tools to produce and publish content. Learning how to edit, load, and schedule content on sites like WordPress or HubSpot is a must-have digital marketing skill. Many of these publishing systems include tools to for search engine optimization, keyword planning, and even image editing. Navigating these tools is a necessary baseline skill for any marketer entering today's digital world.
3. Photo & Video Editing
Digital marketers charged with the task of content creation must wear many hats. Attractive content is bolstered by the presence of photos and videos, much of which needs to be created to match the message of the piece. Understanding the basics of photo and video editing tools like iMovie, Photoshop, Picmonkey, and Canva can be a big plus for digital marketers.
4. HTML
HTML is a skill that allows content creators to properly format websites, blog posts, and emails. While the difficulty has diminished as content publishing tools have advanced in becoming more user-friendly, having a basic understanding of HTML coding can come in handy in a pinch.
5. Email Management Software
Building and managing an effective email list is key to tapping into a direct revenue flow at a low cost. Knowing how to work an email management software like MailChimp, Constant Contact, or InfusionSoft is a vital skill for digital marketers. Not only do these systems make email convenient to send, many of them also provide excellent tracking resources including open rates, bounce rates, and click throughs. Having this information readily available allows marketers to test and refine their email marketing strategy.
6. Google Adwords Advertising
Google Adwords is a handy tool to generate immediate results and get traffic to your site. Within the Google Adwords portal, there are innumerable options for planning, targeting, executing, and tracking pay-per-click campaigns. Understanding the vastness of this suite of tools is not something that comes overnight. To simplify this process, Google offers free certifications on Google Adwords through Google Partners.
7. Facebook Advertising
Facebook advertising offers a level of targeting that Google with all of their insight and power cannot even come close to matching. Because of Facebook's data collection processes, advertisers can target campaigns to a specific persona that represents a likely buyer for the brand. Facebook ads are one of the most common and powerful options for placing advertising buyers, but the medium is constantly evolving, forcing marketers to keep up. Where photos were an effective method to draw attention in days gone by, video is proving to be the standard for today's Facebook users.
8. Social Media Marketing
Knowing how to leverage the variety of social media platforms for branding and promotion is a non-negotiable skill for digital marketers. Facebook, Twitter, Instagram, LinkedIn, SnapChat, and Pintrest, among others, each offer a specific and separate set of pros and cons for digital marketers. Understanding which platforms provide the best opportunity for a brand to connect with potential buyers is a crucial and time-saving endeavor.
9. Search Engine Optimization
Search engine optimization is a multi-layered and complex process, but it is important to know the basics if brands want to gain a share of organic search traffic. A working knowledge of optimizing websites for keywords, title tags, meta descriptions, and linking can lead to a sustainable flow of free traffic.
10. Conversion Rate Optimization
Conversion optimization begins with a set of goals, and continues on to testing and tracking. The ability to analyze the successes and rework the failures is a task that every digital marketer will encounter on a regular basis. Utilizing methods like A/B testing to determine which version of a landing page is more effective is a common example of a conversion optimization tactic.
While this is far from a comprehensive list of all of the digital marketing skills required to be successful in the digital world, mastering the above mentioned elements will build a solid foundation upon which fledgling marketers can flourish.
---
For more reading on our content marketing series, see the link below: