Potential customers seek quality content that creates value, whether it is for entertainment, information, or influence. Content can attract, engage, and convert potential customers into revenue generating leads. Valuable content is now more crucial than ever before, as search engines are giving more weight to quality of content over any other metric. It is our job as digital marketers to produce top-notch content that satisfies the needs of our prospects.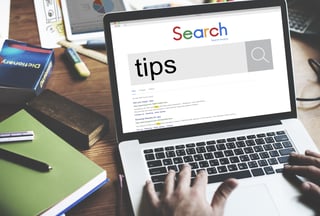 Content Creation Tip List
Producing enough quality content can be a challenge for many busy digital marketers. Here are some valuable tips on how to effectively source content.

Ask Your Audience
Your audience knows more than anyone exactly what they want. Engage with your audience and ask what topics interest them. Using websites like Twitter and Facebook can provide valuable responses that can be build up to great content. Reaching out to your audience for feedback in this fashion will also instill in your audience a sense of importance to your brand.

Use Your FAQ's
"Frequently Asked Questions" provide a rich source of topics to create content around. If a customer is asking a question, it is safe to assume that there are others with similar inquiries. Providing responses to these questions in the form of an article can supply valuable information to those who browse your site.

BuzzSumo
BuzzSumo is a search tool that tracks and monitors content sharing. This useful tool can tell you what content is trending on any given topic on any specific day of the week on any one website or social media. BuzzSumo also provides insight into key influencers, allowing you to see who your prospects are listening to the most.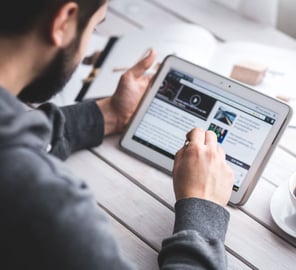 Leverage Your Expertise
Make use of your success stories as content that create value for potential customers. As a marketer, you are not just an ambassador for your brand, you are an authority in your field. Use your unique knowledge to establish yourself as an authority and provide information to your audience.

Reviewing Social Posts
Social media is about more than just giving your audience an opportunity to engage with your brand. Take advantage of your social media profiles and leverage them as a source of potential topics for content. Track your social media posts, see what your prospects gravitate towards, and then take advantage of these items as content topics.

Google Alerts
Probably one of the simplest ways to source content is through the use of Google Alerts. Drop in a keyword that you are considering using and set up and alert to have sent directly to your inbox. This tool will inform you of what people are talking and writing about around this keyword, thus giving you more ideas for that topic.

Follow the Trends
Marketers should always have their finger on the pulse of popular topics. Take advantage of hot topics that can be tied back to your brand and/or product. Whether it be a popular news story, or a national day of recognition, when the opportunity presents itself, be sure to promote your brand and speak on how it relates to the trending topic.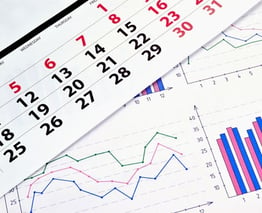 Create a Content Calendar
Look at your content creation process on a macro-level by creating a content calendar for a month or a year at a time. Plot out important dates that relate to your brand. Content calendars are unique to each individual brand, focusing on seasons, months, or dates that are important for sales opportunities. Whether it be back-to-school season, Valentine's Day, or Black Friday, creating a content plan around these seasons will set you up for success.

With the above mentioned sources, your content creation process should have some guidance so that you don't run out of fresh quality topics to write about.
---
For more reading on content, click the links below: