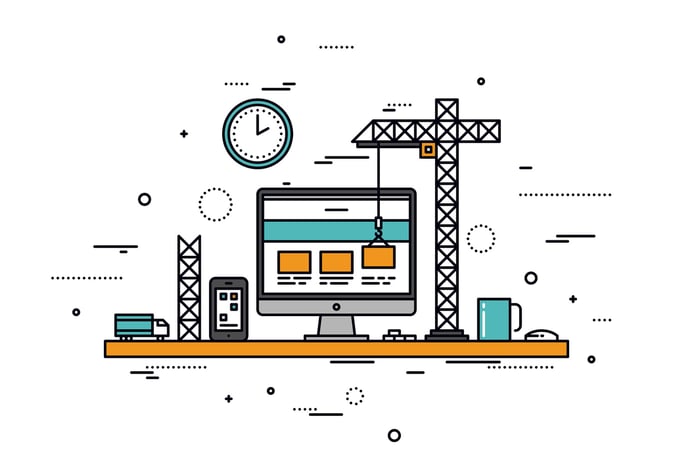 Without a plan of action, content creation can become a black hole of wasted time. Fresh, relevant, and quality content is the lifeblood of both a high ranking website and massive lead generation. Don't fall behind in the content creation race. This blueprint will help you pump out the exciting content that your readers crave.

Make a Content Calendar
Before you begin writing individual pieces of content, you need to formulate a plan of attack. Making a content calendar is an easy way to organize your efforts. Take some time to consider the topics that you would like to cover over any given time period, but a month is a good place to start. Arrange your topics in an order that flows as a series of pieces, each one building off of the previous post. Publishing your pieces in this fashion will help to keep your readers engaged and coming back for more. Once you have your content organized on the calendar, feel free to tease the next piece in the series at the end of each post. Most importantly, having the content calendar will keep you on track throughout the month. Having these deadlines in place will help you stay accountable to the calendar and give you a clearcut outlook on what needs to be finished and by when!
Complete a Content Form
Once you have your topics assembled on the content calendar, the next step is to complete a content form for each topic. This form is a great tool to use prior to writing each piece. On the form you will decide how long the piece will take to create, what resources are necessary, what stage in the buying cycle you are writing the piece for, and what objective you are trying to reach with your piece. Taking the time to layout these crucial criteria will assist in further defining the topic on which you will be writing.
Make an Outline
You're going to hate to hear this, but your 9th grade English teacher was right. Take the time to create a brief outline on your topic. Nothing eats up more time in the content creation process than trying to figure out how to organize your ideas. Outlining ahead of time will make this a breeze. The other benefit to using an outline is that you can write the sections separately as inspiration strikes you, and then piece them together. If you are drawing a blank on one of the points in your outline, skip it and move on to the next item. After writing out the rest of the post, go back and consider the item you had previously skipped. Odds are that you will have a good idea of which direction to go after completing the rest of the piece.
Write Several Headlines
Too often writers get caught in the trap of trying to create the perfect headline. Instead, try using a stream of consciousness approach and write numerous headlines. Switch the order of your words, use descriptive language, be funny. Make a list of options for yourself to choose from then select the one that seems the most appealing. This is also a great place to utilize split testing on your audience to learn what they best respond to!
Do Your Research
Take the time to look at what the competition is doing. Research to find out if they have been writing on similar topics. Be quick to see where you can do a better job at tackling any given subject. If they write the Top 10 Ways to Improve Your Health, make your piece the 12 Easy Ways to Live a Healthy Life. Beat the competition in quality and quantity and you will establish yourself as an authority in your industry.
For more reading on content marketing click the links below: