As social media becomes a more effective marketing tool, businesses have recognized the importance of staying relevant to their audience. Social media management tools are a helpful resource to ease the workflow and keep social media activities fresh and consistent.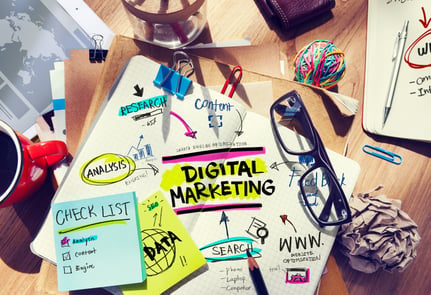 The following are the top social media management tools that every business, whether small or big, should be using:
1. Google Analytics
Google Analytics has become undoubtedly the most convenient and powerful tool used by small business to measure the impact of a social media campaign. Within Social Analytics you can track how many visitors come to your website, where they are coming from, and how long they stay on your website, among other valuable information. Whether it is network referrals, conversions, or the effectiveness of a landing page, this report allows you to clearly visualize how social media impacts your business with one easy to use dashboard.
2. Feedly
Content curation plays a key role in a social media strategy by identifying your brand as an expert when you share others content with a mix of your own. Feedly is one of the best social media management tools to aid in the process of discovering valuable content from a variety of sources. It is an RSS reader that gathers content from multiple websites, blogs, and even YouTube channels, based on your preferences. Feedly stores all your favorite content pieces and organizes them in an easy to access manner to be shared on your social accounts at any time.
3. Commun.it
Commun.it helps you to more effectively target your audience on Twitter by eliminating all non-relevant posts and revealing only those that are important to your brand. This social media management tool enables the building of stronger relationships with your influencers, supporters, and engaged members by identifying users depending on their Twitter actions, such as retweeting and "favorite-ing" your tweets or mentioning your brand.
4. RiteTag
RiteTag is a highly used social media management tool to optimize Twitter hashtags. This tool suggests hashtags to be utilized in your posts by calculating which ones are being used most frequently, what is trending, and what hashtags are not so popular. RiteTag analytics provides information on which of your hashtags are most effective, thus providing valuable insight into your social media strategy.
5. Canva
Canva is a tool that allows marketers to really get creative with their images for social media postings. Within Canva, you can customize any image by adding text, company logos, filters/effects and anything you can imagine to really grab the user's attention in a crowded social media world. Canva is designed for beginners, so those marketers who don't have a knack for graphic design will have no problem using this tool to create simple, eye-catching graphics.
6. Buffer
Buffer facilitates the scheduling of posts to various social media platforms all in one place. This social media management tool also suggests which times are best to post throughout the day on each specific platform. The all in one feature of Buffer allows you to monitor your postings across all social media platforms to ensure your weekly and monthly posting goals are being achieved.
7. Edocr
One of the greatest ways to build trust in your audience is to give away free downloadable content. Pick something that will show your prospects that you are an expert in the field and worth doing business with. The easiest way to do this is to create an e-book and showcase it through a document sharing service such as Edocr. When a user within their network of 100,000 users reads your e-book, you will receive a notification that will enable you to follow up with that lead.
Social media is an ever-evolving field that pushes marketers to stay on the top of their game. Managing social profiles can be time consuming, confusing, and downright frustrating without a clear plan of action and some tools to assist in the process. These tools are just a few of the plethora of tools available to help ease the stress of social media management.
---
For more reading on social media tips and tricks, see the links below: