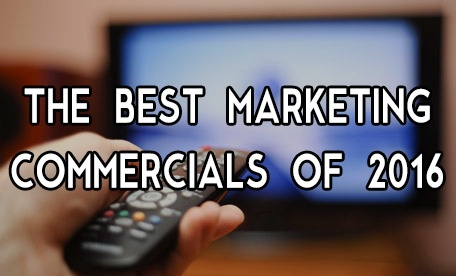 If you're watching television, there's a high chance you skip the commercials. However, in 2016, large companies such as Buick, Old Spice, and even Apple produced highly entertaining commercials. In case you missed any of them, here are 10 of the most entertaining marketing commercials from 2016.
1. State Farm
Everyone remembers the "Jake from State Farm" commercial, but that's not the only entertaining one! This sure gave the viewers a laugh!
2. Footlocker
The whole summer of 2016 was full of "Deflategate". Tom Brady was definitely not happy with the outcome. It's great to see him in this commercial making a joke out of the whole scandal!
3. Geico
Geico producers are some kind of masterminds! Ice-T is most famous for his role in Law and Order, but he definitely couldn't give up the opportunity to film this entertaining commercial!
4. AXE
We've all been in this position... Axe combined their brand image (men's deodorant) with a scenario men seem to fall into (don't know when to shh!) The result, an entertaining commercial!
5. Old Spice
Speaking of deodorants, Old Spice is a direct competitor to Axe. When you think Old Spice, you think, "Those commercials are weird!" This one is no different, with a guest appearance from Super Bowl MVP Von Miller!
6. DirectTV
We all have seen the "Get rid of cable" commercials by DirectTV. In 2016, the company started promoting their DVR anywhere service. This commercial is nothing less than entertaining!
7. Apple
Drake is one of the biggest hip-hop artist in the music industry. Apple was smart to take his fame and create this hilarious commercial for their music streaming application, Apple Music. We're sure Taylor Swift had a great laugh too. Check out this entertaining Drake commercial!
8. T-Mobile
Steve Harvey made one of the biggest mistakes on television when he announced the wrong winner to the Miss Universe Pageant on live television. Just 3 months after his blunder, T-Mobile worked with the TV star to make this entertaining Steve Harvey commercial!
9. Apple
Apple must have marketing geniuses working for them! Cookie Monster is a character everyone is familiar with. This hilarious collaboration will give you a laugh!
10. Buick
Odell Beckham Jr. is known for his ability to catch a football with one hand. Buick teamed up with the NFL to come up with this highly entertaining video!
Do you have a favorite commercial from 2016? Comment below and you might see it on an upcoming blog!
---
For more reading on content marketing, SEO, email marketing, and more, see the links below: