The Holidays have come and gone and what's next? The Super Bowl of course! This has become such a cultural event that not only does it crown the champion of the NFL but it highlights the most remarkable commercials that the biggest brands came up with. As we begin to prepare for Super Bowl 51, let's take a look back to last year, Super Bowl 50, and check out their 10 best ads!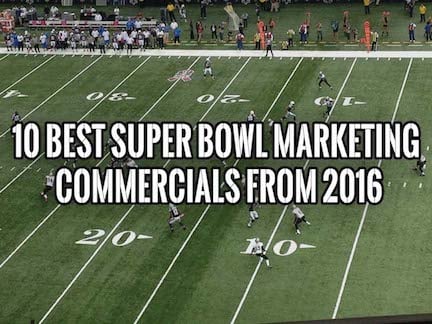 1. Hyundai
2. Snickers
3. T-Mobile
4. Avocados From Mexico
5. Taco Bell
6. Buick
7. Coca-Cola
8. Toyota
9. Chunky's
10. Bai
What were your favorite Super Bowl commercials from the past 30 years? Let us know and perhaps you might just see them in a future post!
---
For more reading on content marketing, SEO, email marketing, and more, see the links below: