As the first quarter of 2016 comes to a close, small business owners take the time to reflect on projections for the year. Quarterly profit and loss statements are used as a litmus test for goals and planning for the coming months. Check out this list of actionable items to grow revenue in a single quarter.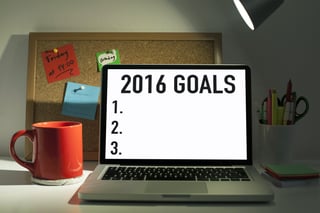 Track & Modify
To know where you're going, you have to know where you have been. Kicking off 2016, we carefully examined our numbers from 2015 and adjusted our goals accordingly. We set new goals for each team within the office, as well as office-wide goals. With other changes in the office that you will read about later, it may be necessary to adjust these goals throughout the year. Each quarter we will review our progress and adapt them accordingly. If we are blowing past the goal each month, then we will raise the goal.
Daily Updates
Each morning we hold a 15 minute daily huddle where we discuss our daily goals. Each team discusses what they are currently scheduled for and what the gap in production is for the day. Our break room has a board with daily tracking information and month-to-date totals so that the entire staff strives as a team to meet these goals. Many business owners are reluctant to share this kind of revenue information with their staff. Our experience is that sharing goals with the staff has given them a feeling of ownership in the business.
Incentivize Staff
Don't overlook the impact that a motivated staff can have on your revenue. By incentivizing our staff, we have seen our production reach new heights. The disconnect with many business owners is that without staff incentives, your team has no motivation to work harder to make you more money. Choose an incentive structure that makes sense for you, but offers your staff a chance to earn extra money. Each team has a monthly production goal and bonuses are paid monthly. In addition, we offer a few additional staff incentives. We have a team-wide monthly goal that, if reached, earns the entire staff a party bus ride to the mall for a shopping spree. We also have an annual production goal that dictates the dollar amount of their holiday bonus.

Train Staff
At least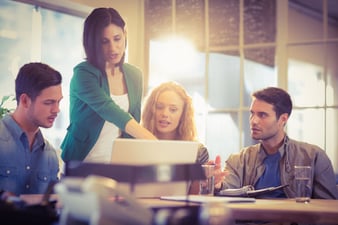 once a quarter, we bring in some new technology or technique and provide training to our staff. Through providing these trainings, we are expanding the serices and quality of service that we provide our patients. Frequent training keeps our staff engaged and prevents them from getting complacent with their work. Learning new skills also allows the staff the ability to offer a variety of new and expanded services to our patients, which increases revenue. It is important to maintain this level of training with every new staff member that you bring on board. A word to the wise, don't let new team members fall behind in their knowledge or you will have your existing staff could resent the weak links. We try to videotape our trainings so that we can show them to new staff members to quickly get them up to speed.
Focus On New Clientele
The driving figure that we constantly aim to increase is new patient acquisition; new patients (or new customers) are the lifeblood of our business. New patients typically have an immediate need, an issue that needs to be addressed right away which leads to immediate revenue.
Having hit both our goal for new patients several times during 2015, we increased our goal for 2016 by 15%. Throughout the month, we remained hyper focused on this figure. A monthly goal was transitioned to a weekly goal and a daily goal. This means that if we need to see 100 new patients in January, we need to treat 25 new patients a week, and 5 patients per day.
These new patients are also the most likely to recommend their friends and family after having a great experience in the office.

Ask For Referrals
How do you get new patient referrals? Simply put, just ask for them. You would be surprised how many times we hear "are you accepting new patients?" Don't be afraid to let your customers know that you would love to help their friends and family. In order to drive these referrals, we hold a quarterly referral raffle with a prize going to the winner. We let patients know about the prize for the quarter through an email newsletter, social media, and signs in the office. We have given away everything from an outdoor grill (which we displayed in the office) to a spa gift certificate. Two winners have applied the value of the prize to be credited towards their account in our office, which they then used to offset treatment expenses! Talk about a win-win!
Invest In Growth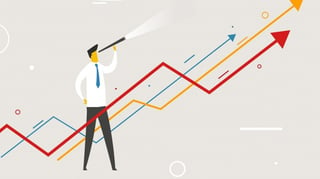 You have to spend money to make money, right? We took this seriously in 2016 and purchased an existing practice from another local doctor. The new doctor, his staff, and his patients became a part of our practice. It was a big leap of faith with a lot of moving parts. As the dust settled after our first month as a combined office, we started to see the far-reaching benefits of this acquisition. The new doctor expands the services we offer, meaning that we don't need to refer out to specialists as often and get to keep more money in the practice. This benefit alone added five figures to our monthly production.
We also increased our marketing budget to promote our new and existing service offerings.
Focus On The First Point Of Contact
With the additional funds being pushed towards marketing, it is important to make sure your call-takers are handling these potential new customers correctly. There are many ways to track and monitor phone calls. We utilize a call-tracking system that records each call, categorizes which marketing piece the call originated from, and monitors the success rate of each call. This provides a dashboard of information to see not just which pieces are doing well, but which staff members are converting the most phone calls.
Extend Hours
Absorbing the new practice left us with a major predicament; too many people in the same amount of space. While building a new office is the end goal, the expense of purchasing a practice put this project on hold. The short-term solution was extending our hours while shortening the days that each staff worked. Each of our three doctors and their staff work three 12 hour days. This change added convenience for patients who like to be seen outside of the typical business hours. We found that by working within the space that we currently have, we are able to increase our revenue without any added real estate expenses. My words of wisdom here are to max out the space you have before you plunk down capital on new office space.
Focus On The Small Sale With Opportunity To Upsell
We can't expect new patients to drop $20,000 for treatment on their first visit. While these unicorns do appear from time to time, they are far from the typical patient. More frequently, we see patients for a free consultation or a low-price initial appointment. The goal here is to get more people in the pipeline. Not every patient will convert to a large purchase, but getting them in the door allows us to display the quality of care we provide. As they gain trust in our practice, they are more likely to proceed with higher value treatment options. In the meantime, it is important to focus on the more affordable options that may suffice until they are prepared to follow through with more permanent treatment.
---
For more reading on keys to small business successes, click the links below: