Here at Social Fusion we recently conducted an online marketing survey to take stock of the strengths and deficiencies of small business marketing. For a complete overview of the results, check out this article. Our goal of conducting this survey was to find out where small businesses need the most help and then provide them with the information and tools that they need in order to take control of their online marketing efforts.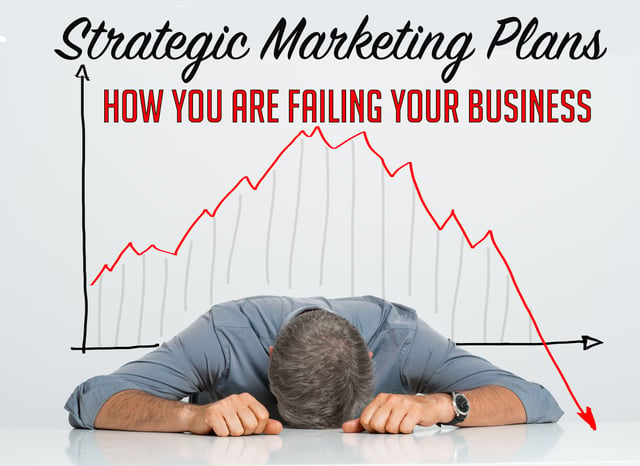 One of the most startling figures that came from this survey was that just over 8% of small businesses say that they have an online marketing plan in place that drives their growth. Approximately 25% of respondents indicated that they have a plan in place that drives only some elements of their online marketing. And the vast majority, 66% say that they do not have any marketing plans in place to foster their online success.
Why is a Marketing Plan

SO

Important?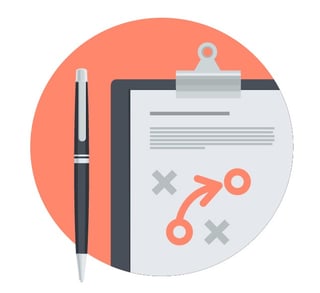 The world of online marketing is a vast and cavernous expanse; without a plan to illuminate your path, the majority of marketers and small businesses owners will roam aimlessly without much success. While they may stumble upon success along their route, they will likely be unable to recreate it because they won't have a map of how they got there! Creating and executing a strategic marketing plan will take the guess work out of online growth while simultaneously drawing a map that can be used to repeat successes along the way.
What other implications could your business be subjected to without a clear marketing plan in place? You and your team are likely to be working harder while not being very productive or purposeful. You may be duplicating work with other members of your team, producing content that already exists elsewhere, or creating content that is not in line with your brand messaging and goals. Businesses without a marketing plan are likely to be spending too much money in the wrong areas. Every marketing channel has a tipping point where more money does not equal more results. Without a plan in place and proper tracking, you are likely to miss this point and waste both time and money.
Goal Setting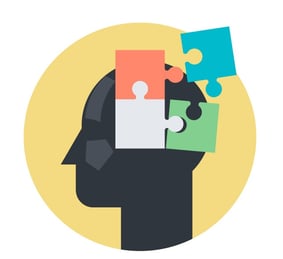 So where do small business owners and online marketers start when they are looking to form a marketing plan from scratch? While it may seem counter intuitive, the best place to start when forming a marketing plan is at the end: What is your goal? Every business type has a different version of what they define as success. To many businesses, success may be an online sale or a customer walking through the door to make a purchase. Other businesses may consider success to be lead generation or referral business. Whichever is true for your business, you will need to define what success looks like for you so that you can measure whether your efforts are working or not.
Finding Your Audience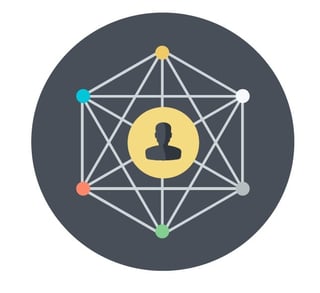 Next up is figuring out who you are talking to with your new-found marketing materials. Most business owners have a clear picture of who their target customer is; this is a great jumping-off point. Make sure to bring in some data where possible here, whether it be through analyzing your existing email list or digging into tools like Google Analytics. Some key audience demographic information to determine is the age, sex, location, and interests of your audience. To illustrate the importance of knowing your audience, consider the difference between picking out a radio station for a Midwestern grandmother and a millennial living in New York City. We can make some broad assumptions about these two very different groups and make choices based off of the best information we can gather about what each person is most likely to respond to. They aren't likely to listen to the same music, nor are they likely to respond to the same type of brand messaging.
Tracking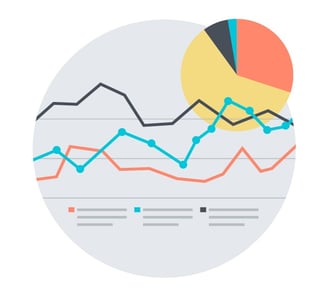 Tracking is the linchpin to having an effective online marketing strategy; all roads should lead to and from tracking. There are many different figures that you can track, but a few basics to make sure you are keeping an eye on are your website traffic, your lead generation, and your lead conversion rates. By consistently and accurately tracking these three figures you will have a litmus test for how well your marketing efforts are performing that you can keep track of month-over-month. Though tracking, you will be able to figure out your "evergreen" marketing pieces that you can recycle to use over and over. You will also be able to determine what pieces need to go back to the drawing board for some revision before launching again. When it comes to tracking, don't be the ostrich with your head in the sand- know your numbers! These numbers won't lie when it comes to setting yourself up for long term success with a strategic marketing plan.
For more reading on online marketing success, see the links below: