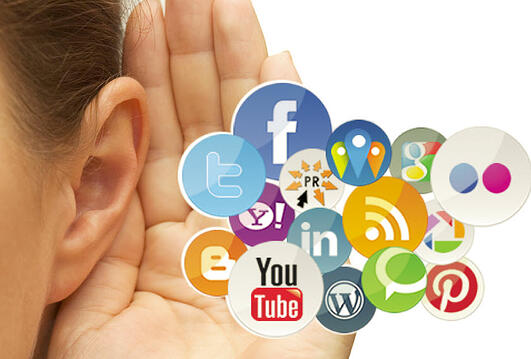 Your social media marketing is only as powerful as your ability to understand it. Analyzing figures, from likes to retweets, is just one way to keep track of your social media presence. If you really want to take things to the next level, you need to monitor your brand throughout the online world.
Social Media Monitoring Tools
There are plenty of powerful tools out there, but if you want to increase your effectiveness with your digital marketing, you should consider this list.
1. Google Alerts
This is a free monitoring tool from Google that emails you every time the super-search engine indexes content containing a specific keyword or set of keywords. Basically, when someone writes about you or your brand, you'll know about it. The simplicity of the tool can result in some false positives (Arizona's famous Blazin' M Ranch has reported getting alerts related to Doritos' "Blazin' Buffalo and Ranch" chips, for instance), but it's a great way to keep track of where your brand is making the biggest impact. If you see more blog posts mentioning your business than Tweets, Facebook posts or articles, it helps to establish what kind of reach your company has in a given portion of the blogosphere.
The Huffington Post reports that while Google Alerts used to be the peak of social media monitoring, it's now more of a baseline. While you should absolutely utilize this tool, don't make it the only weapon in your social monitoring arsenal.

2. Talkwalker
Recommended by AdWeek's Social Times, Talkwalker is a scanning tool that monitors your brand through specific keywords, hashtags and related terms. With quick setup and global coverage—boasting 180 countries on their website—this is one monitoring tool that is relevant to every business regardless of industry. This tool can be used for everything from measuring reach to doing detailed marketing research. By finding who is talking about your brand, it's easy to figure out the specific traits of your current clientele, and that makes it easier than ever to continue with marketing campaigns to keep those customers loyal.

3. Sprout Social
What list of social media monitoring services would be complete without mention of Sprout Social? This tool has it all, from aggregation of multiple networks into a single feed and the ability schedule and queue posts to all the platforms in your company's repertoire to close monitoring of specific keywords—long and short—on all major social media platforms. The last feature is a definite must for any business looking to keep track of their reputation and maintain a clear target audience through social media marketing. While this is a pricier service than many, you truly get what you pay for when it comes to monitoring details. Review analytic reports, know exactly who is talking about your company as soon as the post is made, and keep track of your reputation from a single dashboard.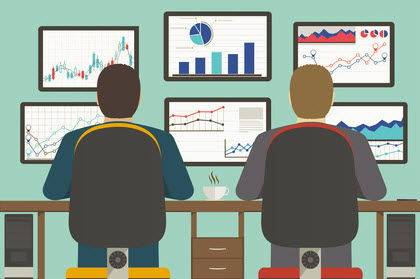 If you're an entrepreneur who would rather leave the monitoring up to someone else, remember that a professional social media marketing manager will utilize one or all of these services to track the effectiveness of your social media campaigns. While it feels good to take care of your own social media, you can trust the experts to keep you posted on all the newest goings-on and help you to use the information gleaned from monitoring your social media mentions to streamline your marketing strategy to be as effective as possible.