Social media marketing isn't all about Facebook posts and clever Tweets. In fact, there are a number of different social media marketing services of which you and your business can take advantage, including consultations and more full-service options. Social media marketing specialists are available to help you every step of the way, although Forbes recommends deciding early on whether you need a dedicated social media manager by assessing your availability, consistency, and budget.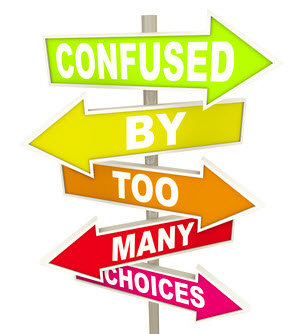 Selecting Your Social Media Marketing Service
To choose the right service(s), you first need to figure out the key components in your marketing strategy. Here are some points to consider:

Objective - Determine exactly why you want to use social media. What would you define as success from using these tools?


Target Audience - Identify your audience. Then determine where they may be found in the social realm.


Messaging - Determine the topics and type of information you plan to communicate in support of your objectives. Support your expertise and your brand in a sustained manner.


Monitor - Ensure you have an ability to quickly (and easily) observe the results and refine your marketing program accordingly.

The Basics - One Size Does Not Fit All
Not every type of social media works for every business nor does every service. Thus it is important for you to find the most effective social media marketing services that align to your needs. The first step is the consultation. During this step you will meet (virtually or in person) with a variety of marketing professionals and communicate the needs of your business
What should you be expecting after this consultation? One alternative might be for you to engage support to help you define the platforms that will work best for you, assemble an overall strategy, and allow you to carry it out on your own. This is generally a more economic option, but requires that you be comfortable handling posting, scheduling and curation of your various networks on a consistent basis. Small business in particular can benefit from this type of service by having expert input, but still maintaining full control of the campaign and process.
For those more comfortable stepping down and letting someone else handle it, going all-in with social media marketing services is could be the way to go. This service requires more of a budget, but allowing a professional to "take the wheel" promises you more time to focus on your business, more peace of mind that your social media is being handled correctly, and the added benefit of a marketing specialist capable of expertly tracking metrics and analytics to fully understand the impact of your social media marketing campaigns. This is great for businesses of all sizes, allowing owners to focus on the business at hand while still putting forth a professional and consistent public image and engaging with customers online all without lifting a finger.
Rome Wasn't Built in One Day
Entrepreneur.com reminds business owners to be patient in looking for success through social media. Just like you don't usually make a truly loyal customer with a single sale, so does social media marketing take time and focus. Using the right services for your needs can and often will speed things up, but the biggest returns will only be obvious over time. Settle in—this marketing method is part of the long haul.