The core of a business' success lay in its ability to engage with its target audience. Your business might be producing the best quality products in your industry, but without your audience knowing about it and having trust in it, your sales will be minimized. If this is something that your small business faces, then it might be time to consider simple social media marketing ideas for your business!
It is no longer about pushing customers to buy your products by force-feeding marketing jargon. It is about building a business so engaging that you become your target audience's first choice whenever they wish to use the products or services that you offer. They know you, they trust you and most importantly, think of you first.
Simple Social Media Marketing Ideas To Increase Engagement
Below is a list of simple tactics that can be used with social media to increase your awareness and ultimately your engagement with your audience.
1. Questions related to audience interest
Post simple questions that followers can easily answer and start a conversation with them.
2. Fan engagement
Run various fan engagement activities like posting their photographs, their stories or even their review. This can increase both their engagement as well as encourage their friends to engage as well.
3. Behind the scenes photographs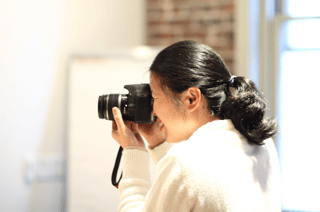 Candid shots of people in the office not only give a fun image to the workplace but also help customers connect with you on a personal level. When they get a peek into your office culture, they get a unique personalized experience from you.
4. Quotes
Quotes can be easily included in weekly posts or to fill gaps. They can be humorous, witty, inspirational, motivational, or anything that would resonate with your target audience.
5. Statistics or data
Sharing interesting data or statistics can be a very good conversation starter. Post some figures and encourage your audience to share their opinion on it.
6. Polls
Polls are excellent ways of generating an interest and giving incentives to people to interact with the business.
7. Provide links to guest posts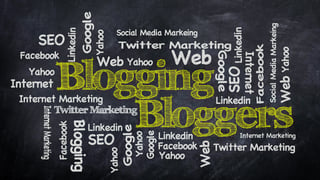 Share or re-share interesting (and most importantly accurate) content from various trusted sources to help your audience improve their knowledge on a particular topic.
8. Post links to blogs
Posting recent or old blog links can help create & grow engagement to your website. The concept of internal linking can be used to keep the audience hooked to your website for an extended period of time.
9. Infographics
Create an infographic that your audience would appreciate. They are easy to make and supports the old cliché that a picture is worth a thousand words.
10. Ask for reviews
Customers love giving feedback in order to get an improved product or service. Ask for their feedback on various products or services and respond to the thread properly to gain their support.
With rising costs of driving various marketing campaigns, small businesses looks toward social media to give them a boost. Social media is an inexpensive, yet potentially highly rewarding method of creating a buzz about your business. These were some of our social media marketing ideas to increase engagement for the small business, what are some of yours?
---
For more tips and tricks on leveraging social media for your business, see the links below: