I want to start by asking you a simple but potentially thought provoking question. It has been suggested that a micro-celebrity has at least 1,000 fully engaged fans, which in turn can supply an income for almost any business. So the question to you as a business owner is this, are you a micro celebrity? Do you have 1,000 engaged fans?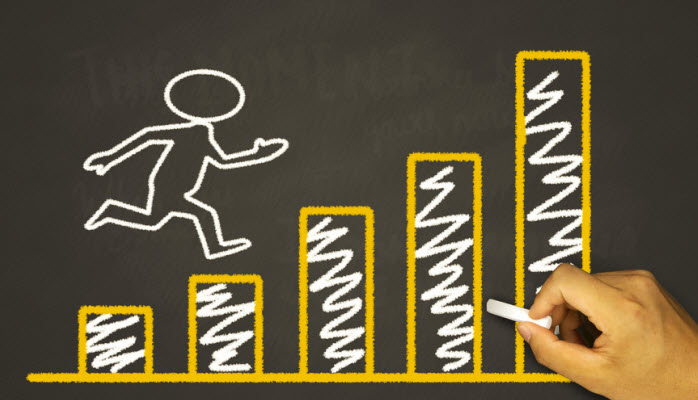 Do you even care? You probably should as this can offer a clearer direction for planning your business growth. To be transparent, this is not a new idea I came up with. I first read about this here and began to adopt it for how we do business.
To clarify, when I'm talking about 1,000 "engaged" fans, this is not a quantity thing. I'm not asking how many people follow you on Twitter, Facebook, LinkedIn or something similar. What I'm asking is this… of all those that follow you, do you have 1,000 that are fully engaged with you? Meaning, do you have 1,000 that will drive through a snowstorm to buy what you sell or read every one of your pieces of content and engage with each or… I think you are getting the point.
Is 1,000 the Magic Number?
Actually, I would argue it isn't. Let's look at some basic math. Let's assume that what you sell creates you a net profit of $500 and you want to earn $150,000 per year. This would suggest you only need 300 fully engaged fans each providing you $500 of net profit. It stands to reason that the magic number will be different for different types of small businesses and the amounts of income they are looking to generate. Let me share some different examples:
B2C Service Business – generates all of their business online. Each client is worth roughly $1,500 but they typically only make 1 purchase every couple of years. The business generates a bit over six figures but not in a consistent pattern. Some months are high and some low. The magic number for this business would be about 5-6 engaged fans every month or roughly 60 – 70 per year.
B2B Product Business – generates all of their business online. Their products sell for $99, $249 and $995. Given what is being sold, there is no continuity program to upsell beyond these three. If all this business owner sold was the $99 product and wanted to sell $100,000 each year, he would need to build 1,000 fully engaged fans EVERY year. However, if he can build his micro celebrity and get these fans engaged to spend money to purchase all three products, he would need as few as 75 engaged fans every year.
B2B Service Business – generates all of their business face to face but uses online to highlight their credibility and expertise. The clients are monthly purchasers of a particular service. The service can continue in perpetuity. The business goal is to generate $200,000 per year. With an average monthly cost of $2,000, this business needs roughly 9 fully engaged fans.
Clearly, there are many variations of this math ranging from different earnings points to how many times each year a fan makes a purchase. On top of that, you will likely find indirect fans, those who are less engaged and make smaller purchases. Thus your "portfolio" of micro-celebrity may have multiple components to it.
What is Required to "Build" Fully Engaged Fans?
Unfortunately, there is not one answer that fits all. As you notice above, each business has different needs.
With the B2C Service Business – they need about 6 fully engaged fans each month and need to replace them just as frequently. They might benefit from a two-pronged strategy. Step one - focus on where their target audience is online. Provide clear solutions which that target is seeking and then… Step two - once they have made a purchase, make their customer experience so powerful, that they begin to transition to become advocates pushing others toward you.
For the B2B Product Business – since they only have a limited solution to offer and only need as few as 75 engaged fans per year, perhaps there is a joint venture partnership they can leverage with a complimentary product. This would be the leveraging of others and their micro celebrity status. There are all kinds of variations that can be considered here too.
Looking at the B2B Service Business – the question I would ask would be one of capacity. Could they handle more than 9 fully engaged fans? Do they even want more than 9? If so, perhaps they focus on building their credibility by sharing value perpetually with their target audience online. Once that relationship has been built, then they might want to focus on nurturing that toward a future sale. Since we are only talking about a small number of fully engaged fans, consider this the "slow-cooker" approach to their growth.
How does this fit for you? You probably already know your current block of true fans. These are people that are foremost in your life, either in person or socially online. Use this as your base. You need aggregators, brand awareness among true followers to spread your message and support your business growth. This fits across all business types. Get your message across with your fans and grow from this base. …and keep your messaging personal. Fully engaged fans want to feel like you are communicating with them directly, not that they are one of many. If you disagree, think of how you react to a direct email to you Vs a mass email that you receive. My guess is you have a more engaged reaction of the personal email.
Conclusion & Next Steps
This is a foundational concept, it is an intriguing concept, but it's not a magic bullet. As we've seen above, one size will not fit all. This is where the business owner needs to have a little creativity and plan out an approach that would fit their business.
Perhaps the simplest next step is to identify your need for engaged fans and focus on nurturing your initial contingent of engaged fans. Perhaps this is as few as 5 or 10. Now cultivate them. This is the hard part. This takes a sustained approach of providing value to your fans, be it over social media, face to face or even from the stage. It's not easy, but in the end, it is certainly worth it! So start now and consider what Confucius said, "You complete a thousand mile journey by taking one step at a time."