There are many misconceptions about social media marketing. People perceive a social media plan for businesses as the simple task of creating Facebook, Twitter, and Instagram profiles and watching the traffic roll in. The reality of the situation is that this is a complex process that requires time, organization, and determination. In order to achieve the best results through social media, the implementation of a coordinated plan of attack is a must.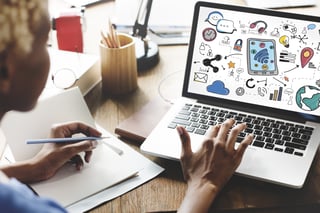 Here Are Some Steps To Use Social Media For Your Business:
1. Clearly Define Daily, Weekly, and Monthly Content Goals
Actionable and tactical business goals are essential to the start of any social media strategy. The best method to reach these goals is to remember the S.M.A.R.T acronym.
Specific- Whether it be a number of leads or a percent increase, pick a specific figure.
Measurable- Your goal must be quantifiable, pick something easy to gauge.
Achievable- Don't make the mistake of setting unrealistic goals as they can be counterproductive and disheartening.
Relevant- Set a goal that is related to your content workflow. This may seem like a no brainer, but don't educate prospects about one topic while trying to drive sales on a different area altogether.
Timely- One of the biggest mistakes that marketers make is not giving a goal a deadline. Pick a date on the calendar by which you want to achieve your goal. Whether you reach the goal or not, you can evaluate what was effective and what needs tweaking.
Following these guidelines will enable the development of measurable business goals such as increasing sales, driving traffic, or increasing brand awareness in an achievable approach.
2: Content Distribution and Frequency
Once business objectives are defined, a daily tactics list for content should be developed. Such lists should include what content pieces would be distributed for the week, keeping in mind to share blog posts of different types each day to keep the audience engaged.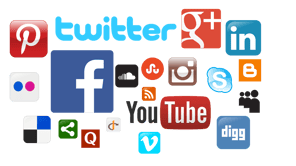 The goal of using social media as a distribution channel is to provide valuable and relevant content to an audience. Therefore, following the 80/20 rule will facilitate the process of what content to post. In general, about 80% of content distributed through social media should offer value to the audience. The remaining 20% should be focused on lead generation, such as creating informative content that directs the audience to the company's website.
Once the type of content that is to be distributed is decided upon, it is time to decide the posting frequencies. There is no specific rule to follow on how often any one business should post, for some it may only be once a day, while for others it can be 2-3 times per day. Take into consideration the different social media channels and the audience when contemplating how often to post and adapt each message accordingly. Keep in mind that each post should create value for the reader, rather than just noise on a social media feed.
3: Measuring Success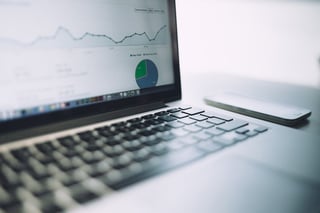 An efficient social media strategy is highly dependent on analyzing its performance. Using an analytics tool will enable tracking, measuring, and adjusting of a current strategy by providing guidance and direction. Some of the most commonly used social media analytics tools are Google Analytics, Post Planner, and Iconosquare, among others. These tools facilitate the evaluation of conversions, interactions, engagement and shares.
The various aspects of a social media strategy can be seen as overwhelming, but implementing social media as part of a marketing strategy can be an essential source of traffic and lead generation. When these simple practices are put into action, they can have a profound impact on business results. Practice these principals and you will see the value in having the best social media for business growth.
---
To learn more about utilizing social media for your business, click the following link: