Facebook is the king of social media platforms, with more monthly users than any other social media site. There are many factors that led to Facebook's market share domination, including their ability to monetize masterfully. Keen digital marketers are aware that gaining attention on Facebook relies heavily upon spending some money. Whether you are looking to create engagement your existing posts, or capture info from a lead generation form, it is likely that you will need to spend some cash in order to get your desired result.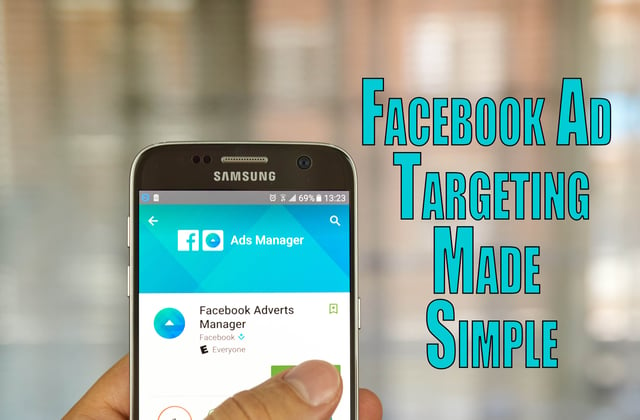 Facebook boasts more than 1.71 billion monthly users. This is more than 5 times as many users as Twitter, and more than 4 times the user base of Instagram. For marketers looking to get their brand in front of new faces, Facebook clearly has the audience. In addition to having a healthy user-base, they also offer a number of ways to advertise. From newsfeed ads, to video ads, to right column ads, the list of advertising options seems to grow by the month. Facebook added an option allowing businesses to target people close to their location, and recently has added lead capture capability, allowing brands to get user email addresses without having to leave the Facebook platform.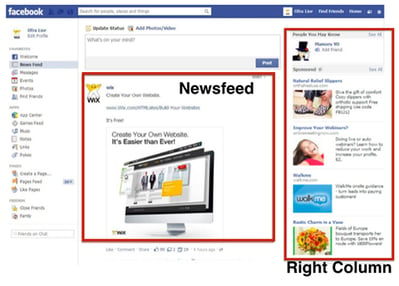 Not only does Facebook provide businesses with a multitude of ways to advertise to potential customers, they also offer a seemingly limitless number of targeting options to find your desired customer. With so many combinations of ad targeting, it is easy to get overwhelmed by all of the options. Yet with so many users, it is important to weed-out some of these people and narrow your audience to target those who are most likely to purchase your goods or services. Before we begin discussing the options for targeting, we must first suggest that any brand who will be using the Facebook Ad Targeting has a clear-cut picture of the desired buying persona.
Demographics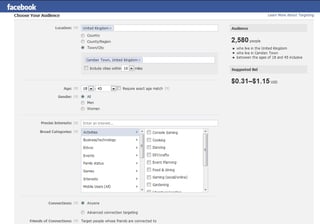 Targeting the correct demographics should be the easiest place for business owners to begin. Business owners are likely to have a good idea of the more basic facets of this dataset by exploring the information that they've collected on their current customers. The basics of demographics include sex, age, language, and location. There are some more detailed targeting options in this sector including items like relationship status, education level, and employment type. It is important when selecting these demographic options to stick with what you know. If you aren't sure of a demographic option, you don't need to specify that particular field.
Interests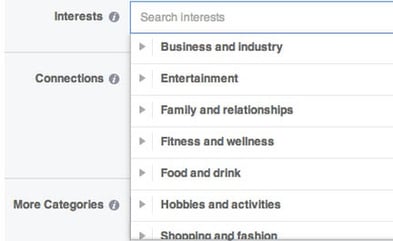 Beyond basic demographic information, Facebook also collects massive amounts of information about what their users are interested in. This Facebook datamining provides insight that other ad placement platforms cannot offer. If you are choosing to target your ads based around interest options, you will likely need to do some additional research into your audience's persona. Some business owners choose to complete some polling of their existing clientele in order to obtain awareness of their interests. Some examples of interest targeting include thins like their preferred forms of entertainment, hobbies, and shopping preferences. Having this level of detailed information can open up some opportunities outside of just Facebook ad targeting. For example, if you are holding a contest, knowing interest information will help you to choose a prize that can motivate your customers to engage.
Behaviors
Facebook determines its users' interests by pages that they like and engage with on the platform. Alternatively, user behaviors are determined by how they conduct themselves online. Facebook is able to monitor its users' behaviors across the internet, not just within their own website. While this does come with a cloud of controversy, it doesn't seem to be changing anytime soon. So what types of behaviors can you target with this information? Perhaps one of the most powerful types of behavioral targeting here is based around financial behaviors. Facebook provides targeting options around spending methods and purchase behaviors. For example, this allows business owners to drill down their targeting to people who frequently purchase sporting equipment through online vendors. Imagine how powerful this information could be to an online retailer who sells tennis rackets.
Connections
Perhaps you want to target people who are already a fan of your brand to promote a new product. This is where the connections feature of Facebook Ad Targeting comes in handy. By selecting the connection that the user has to your business you are able to include or exclude people who already have already engaged with your business. This feature ensures that you aren't spending money on promoting your brand to people who already have "liked" your page. It also allows business owners to target promotions to people who are friends of those who have "liked" your page. By utilizing this option, brands have a built in level of social proof because the ad will appear in newsfeeds with the information displayed that "Joe Smith likes Brand XYZ."
Remarketing
Remarketing provides some of the best prices amongst all types of ad marketing, both on Facebook and off. Facebook's remarketing option allows you to hone in on users who have already engaged with your brand on your website. By targeting those who have already interacted with your site, you are able to move people through the buying cycle by providing more information to increase their likelihood of purchase. Some business owners who utilize remarketing find it useful to promote ads with discounted offers to incentivize potential customers to purchase.
For more information about social media marketing, see the links below: