In the digital marketing world, content marketing has become the norm for everyone from small businesses to global brands. Even though everyone is utilizing content marketing, it is plain to see that not everyone is doing it effectively or efficiently. Brands frequently find themselves generating consistent amounts of content, yet not achieving their goals.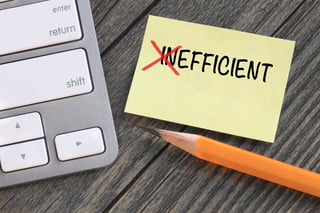 The content marketing world has become incredibly competitive, making it harder than ever to produce valuable content that stands out from the pack. As a digital marketer, you might find yourself asking, "What else can I do to be more effective and efficient with my content marketing?"
Here are some tips to have greater effectiveness in the content marketing world:
Find the Right Image for Your Post
With the amount of competition in content marketing, it is now more important than ever to carefully consider your posts. Many brands make the mistake of slapping up any low quality content, throwing in irrelevant images, and posting their content on one social media account. It is vital to have the right image for each of your blog posts, one with high resolution and a brand relevance that is powerful and unique.
Canva is an online tool with which you can build customized images, allowing you to provide an image that holds weight with your audience.

Fotolia is another great tool to acquire high quality images at a low cost, with over 35 million pictures to choose from. These photos have the potential to make a high impact on your blogs.

Bigstock is an affordable and accessible image website that sells high-resolution, unique images for all marketing purposes.
Design An Effective Call to Action, Landing Page, & Thank You Page Flow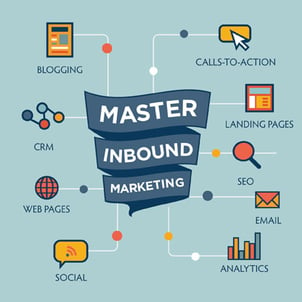 It is crucial to design a clear, simple, and consistent process for conversion. The goal of any workflow must tie back to an offer that is relevant to the topic of the blog. These offers will appear as "Calls to Action" or CTA's on your landing page.
CTA's should be visually appealing, brief, and action oriented. CTA's can range from discounts to be used for purchases to free eBooks or instruction guides. A good rule of thumb for CTA's: Don't give away more than 30% of your knowledge, products, or time with a prospect for free.

A landing page is most successful when the offer is the central focus and the design of the page is clear and user friendly. The landing page is where you will be asking your prospects for their information and the process should be flawless and easy to navigate.

A thank you page is a vital component of the process, enabling the prospect to receive your offer while creating an opportunity for you to introduce additional offers, upsells, or related content.
Internal Links
Internal links should perform like a spider web of your site, encouraging users to explore similar articles, brand information, and sales pages. The best practice for creating this "web" effectively is to go back to your content calendar as a point of reference. At a glance, you can see previous content topics that you can map your new content to in order to engage the reader to learn more. These are some basic guidelines for link usage:
Have at least three internal links in each content piece

Avoid broken links as they can kill your search ranking

Make sure the content you are linking to is still relevant, not discussing events that have already passed or trends that are no longer popular.
Put into practice these useful tips to ensure a higher level of efficiencies and you will achieve more with your content marketing.
---
To read the rest of our content marketing series click below: