In the quick-paced and frequently changing world of digital marketing, keeping up with common terms can be a headache. As platforms to advertise on are created and methods of content distribution are unveiled, new terms and new meanings are frequently created. This list of key digital marketing terms will keep you ahead of the curve and on top of the latest trends in the digital world.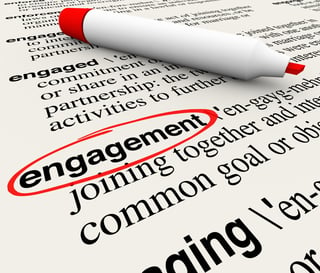 Analytics
Data and statistics that are aggregated to measure performance of various types of marketing content. Methods of analytics range from on-site to email marketing analysis and include methods of comparatively testing content such as A/B testing.
Banner Ads
Advertising images that are published on websites to attract attention to a brand. Banner ads, or display ads, are commonly placed on specific websites chosen by the brand based on audience targeting.
Baseline
A benchmark for measuring goals that is set to establish a basis for comparison.
Blogging
Derived from the term "web log", a blog is a section of a website which is used to regularly update and inform and attract an audience on information which a brand deems important.
Business Model
A structure for how a business plans to deliver products or services and generate revenue.
Channels
Mechanisms for delivering content to an audience including email, blogs, and social media.
Click Through Rate (CTR)
A statistical percentage representing how many users that view a brand's message click on an included link and land on the intended website.
Conversion Rate
The percentage of unique visitors to a website that ultimately convert into leads, customers, or users.
Cross-channel Marketing
A strategy for brands to connect with audiences across multiple platforms, including but not limited to websites and social networks. Cross-channel marketing allows brands to control and promote the message that they want their audience to see.
Digital Marketing Calendar
A calendar that is assembled for marketers to plan, create, and deliver content to a target audience.
Digital Marketing Funnel
A visualization used to denote where a customer is in the buying cycle.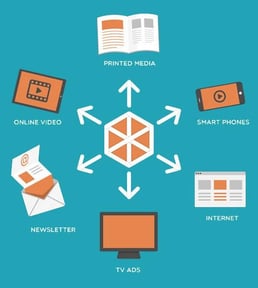 Distribution
The means of delivery of a product or service to its customer or end user.
Earned Content
Content that is created and shared by supporters of a brand via social and digital networks.
Employee Advocacy
Employees that use their own social networks account like Facebook or Twitter to positively promote their company and engage in conversations.
Engagement
Interaction by users with various types of content published by a brand including liking or sharing Facebook posts, commenting on blogs, or retweeting or replying on Twitter.
Facebook Ads
An advertising option offered by Facebook that allow brands target potential customers and broadcast content selected for this chosen audience.
Frequency
How regularly a task is performed, such as how often a brand posts to Facebook or Twitter.
Google Adwords
A type of paid advertising crated by Google that allows brands to have their websites included in search results using targeted terms and conditions.
Google Keyword Planning Tool
A tool that is offered free of charge by Google that allows brands to plan which keywords will be effective in an advertising campaign.
KPIs
Key Performance Indicators
Lifetime Customer Value
A calculation representing the sum of revenue that is anticipated from a customer over their lifetime as a buyer.
Owned Content
Any type of content that is created by a brand to promote a message to their target audience, including blog and social media posts.
Page Views
The number of times a website is viewed over any period of time.
Pages Per Visit
The median number of pages seen by a single visitor.
Paid Content
Content that is created by a brand via any paid methods including Google Adwords, Twitter, Facebook, or display ads.
Persona
A summation of traits of an ideal customer that is compiled through brand research.
Real-time Marketing
A strategy employed to publish content that is pertinent to current news and events.
Remarketing
Following up with users who have engaged with your content. This may take the form of emails or sales calls and is often an opportunity to sell additional products or services.
Retargeting
A cookie-based method of tracking users who have interacted with content and repeating a marketing message digitally on the web.
Sales Cycle
The length of time that is takes for a sales conversion to take place after the potential customer first becomes aware of the brand.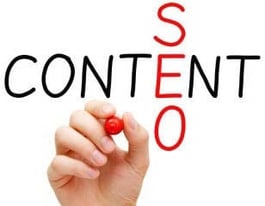 SEO
Search Engine Optimization, a strategy of arranging website content to achieve optimal ranking via search engines like Google.
SERP
Search Engine Results Page, simply what is found when searching any given term(s).
Social Intelligence
A strategy used by brands to be aware of demographical information of their potential customers on a personal level. This information can then be used to create more effective digital marketing content.
Time On Site
The average amount of time a user stays on a website.
Total Reach
The combined total users that view a piece of content.
Twitter Ads
An option offered by Twitter that allows brands to pay to advertise to a targeted audience based off of profile data.
---
For more reading on recent trends in digital marketing, see the links below: