Maybe you've heard the phrase "Content is King." This statement is nowhere more true than it is in the world of digital marketing. However, creating content can present a big roadblock for many digital marketers. Many of us are used to boiling our ideas down to 140 characters, phrasing our thoughts in catchy headlines. Creating long form content can seem like quite the intimidating task. As is true with most digital marketing duties, having a clear plan of action is all that is needed to create a solid piece of interesting content. In this blog, we will discuss the step-by-step process of creating a great piece of content.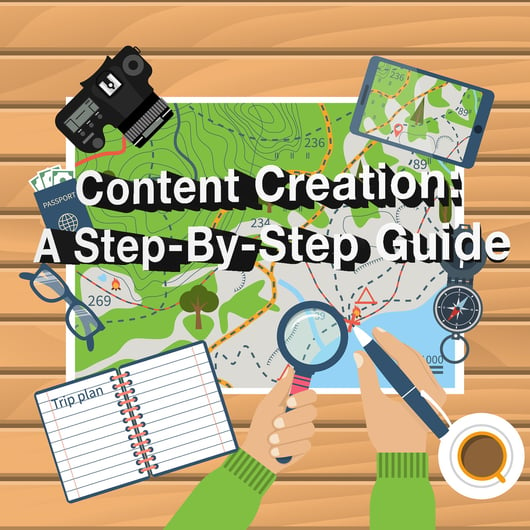 Strategize the Concept
Content creation begins with an idea. Most people fallaciously believe that, after having an idea, the process of content creation starts with a blank piece of paper or an empty computer screen. This is the worst place to start. Before you start creating your content, here are a few things to consider.
Take a few minutes to explore what your competition is offering on the subject.

Along with researching your competitors, complete keyword research to determine what keywords your content will focus on.

Determine your content distribution plan for the piece, the audience you will be writing for.

Consider how your content could be recycled in the future.

Lastly, decide what type of call-to-action your new content piece will tie in to.
By taking the time to review these areas, your content idea should start to take shape. Now you are ready to move into the actual content creation.

Create the Outline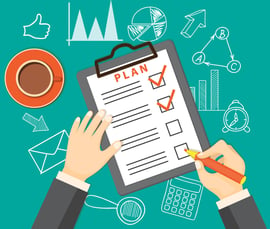 We all remember having to write essay outlines for our 9th grade English teacher. While it may not have been your favorite thing to do back then, when it comes to content creation, making an outline is the key to success. Take the time to create a simple outline that describes what your content piece will be about and what you will attempt to prove. The outline should begin with an introduction then go on to discuss 3 to 5 points that support your thesis, and end with a conclusion that clearly wraps up your position. While to many of you this may seem like rudimentary information, you would be surprised how many content writers seem to have forgotten these basic steps, which ultimately makes their content weak and difficult to read.
Write the Content
Once you have a strong outline with a clear road map for your piece, you can start actually writing your content. This should be significantly easier because you have taken the time to know the audience that you are writing to and have previously plotted out your position. Following the outline that you've previously created will keep you from straying too far off of the path that you have laid out for yourself. Content that is created in this fashion is easily digestible for an audience and is more likely to be read and shared.
Proofread for Spelling & Grammar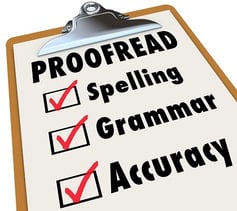 Next is another step that seems quite obvious, but you would be shocked by how many people skip this step. Take the time to proofread your piece. Don't rely on the spell check capabilities of your word processing programs. Check your grammar, spelling, and make sure your piece makes sense when it is read from top to bottom. As content writers, we know the point we are trying to make, but often times it doesn't translate that way when you read your content directly off of the page. Technology is wonderful, but artificial intelligence is no substitute for the human eye and brain, double and triple checking your content to make sure it is free from errors.
Create a Strong Headline
The best piece of content in the world will never be seen if it doesn't have a strong headline. Headline creation is a topic on which an entire piece could be written, but here are a few good standards to maintain. Headlines have to be eye-catching; readers will make a decision on whether to read a piece within just a few seconds of seeing it. The headline should include your previously decided upon keyword and include something that leaves the reader wanting to know more. You can create a strong headline without having to fall into the click-bait trap. Use your own judgment as the ultimate test; if you saw this headline appear in your news feed, would you take the time to read the piece?
Create the Artwork
Digital marketers don't have to be skilled graphic designers, but it is important to be able to navigate a basic illustrating program to create artwork for your content. The artwork that accompanies your content can be the make-or-break element in having your content seen. There are many tools out there to help you with this, from programs like Photoshop, to websites like Canva. Whichever application you choose for your artwork creation, make sure your end product is appealing. Aside from including your headline, try to find a graphic that represents your content while appealing to the masses. Over time you will learn what type of artwork appeals to your audience, but until then, consider doing some split testing on your graphics to see what performs best.
Optimize The Content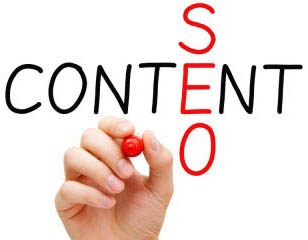 Now that you have your content and artwork created, don't make the mistake of thinking the heavy lifting is complete. There are still more steps to publish and distribute your content effectively. Whether you are using Wordpress to publish your content, or a software platform like Hubspot, there are a few important tasks to complete to be sure that your content can be found by search engines. The majority of these steps will focus around the keyword that you selected back at the beginning of this process. Most publishing platforms will ask you to select your keyword, create a meta description, and URL for your piece. You will also want to make sure that any images you are including throughout your piece have your keyword set in their alt tag descriptions. Make sure to keep your keyword consistent throughout this process. Lastly, be sure to include your previously determined call-to-action. Completing these steps will make sure that your content is easily found in searches by both humans and web-crawlers.

Schedule & Publish the Content
It is finally time to hit that publish button! Decide whether you are publishing this piece immediately or if you are scheduling it to post at a later time. Schedule your pieces judiciously, considering things like when other content is scheduled to be published, if there are any time-sensitive elements in your content, as well as what time of day tends to be best for new content to be released. Content publishing should center upon setting yourself up for success. There are many unknowns in the world of digital marketing, but content publishing should not be one of them. Have a plan, test it, and analyze it to make sure that you are giving your content the best possible chance of being well-received by the general public.
Distribute the Content
Once your content has been published, your focus will shift from content creation to content distribution, which you have previously plotted at the beginning of the content creation process. A good rule of thumb here is to spend the same amount of time distributing your content as you have spent creating it. Don't fall victim to the common mistake of posting your content and walking away. Content doesn't get read by mistake. Be purposeful and thorough in your content creation and distribution, and your readers will take notice.
The content creation process leaves many marketers floundering aimlessly, wasting hours of time. By following the simple steps laid out in this article you will be able to create strong content that your readers will love and find value in.
---
For more pieces on digital marketing, see the links below: