Everyone knows that if you want to succeed, you need to know what you're up against. However, understanding your competition is a lot more than just figuring out what they have that you don't and then mimicking that—in fact, that's one thing you should probably avoid. Imitation is the truest form of flattery, but it's also easily discerned by your customers and is almost certain to leave you scrambling to keep up as your customers move on to a more self-consistent company.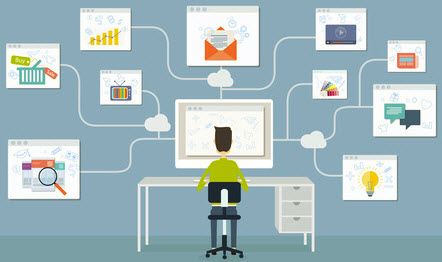 When a business owner is asked about their competitors one of the most common responses is to claim that the business has no competitors. "Our service/product/venue is unique." While your approach may be unique, and your product or service may be something you haven't seen in this specific form before, there is always competition. If you don't think you have competition, you're not looking hard enough; instead of looking for a product or service identical to yours, look for one that offers similar functions and options. Just because Starbucks is primarily a café doesn't mean McDonald's doesn't still consider them competition.
Competitive analysis offers a plethora of benefits when utilized correctly:
The ability to identify opportunities more effectively

Understanding of your market's overall size

Chances to identify what makes your business better

More targeted promotion opportunities and detailed marketing analysis
To obtain these benefits, you need to understand how your competition is reaching their goals, and where they're falling short. Mimicry is out, you know that already, but you can use this information to take your own business up a notch, fill the gaps in your service repertoire and truly be the best in the industry. By identifying and capitalizing on the conversion and engagement opportunities your competition is missing, not only will you grow your reach, but the clientele you obtain will be more loyal—and for all the right reasons.
To get the most from competitive analysis, ask yourself these questions when you view the competition:
What is their approach to customer acquisition?

How are they working around their weaknesses?

What makes their product or service unique?

Do they offer more value than you? How?

Are they on Facebook? Twitter? Which social networks do they use, and how?
Once you know the answers to these questions, you can build your own marketing campaigns around them, while still maintaining the level of service and engagement that has won you all your most loyal customers. Remember, consumers want the best just as much as you want to be the best, so as long as you're saying the right things and offering your services or products in the right way, you're not likely to be ignored.
Of course, just following the competition is no way to maintain a business. Jeff Bullas reports that you should analyze your own campaigns in tandem with your competition's; your business as it exists in the present is in competition with your business of the past, working to avoid repetition of last year's marketing mistakes and capitalize on the customers you may have ignored up until this last quarter. Find out where you did your best last year, where you did your worst, and stack it up against the data you have from the competition. Do you have the same strengths, are your weaknesses similar, or are you really as different as night and day?
Understanding what you're up against is key to having a successful business, regardless of industry. Analyze the competition properly, take the right measures to push back, and you could truly be the best in the business.