Content marketing isn't just for the big boys anymore. While the Internet is rife with content marketing case studies that detail the success of campaigns backed by marketing budgets that put some small countries to shame, the truth is that plenty of smaller businesses have put this practice to great use as well. To prove this point, and provide a little inspiration for your small business, let's look at three of the best examples that show building a meaningful relationship with your audience doesn't always come down to how much you're willing to spend.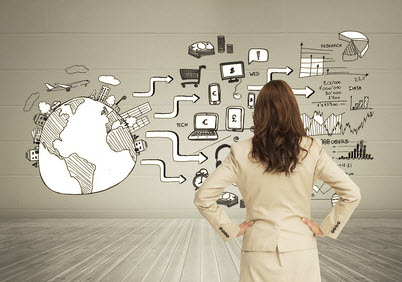 Yale Appliance and the Power of Optimized Blogging
First up is the Boston-based Yale Appliance. As Arnie Kuenn explains in his post for Marketing Land, which details this store's rise to content marketing prominence, Steve Sheinkopf, the shop's owner, began writing branded blog posts in 2007. However, Sheinkopf's approach has changed quite a bit over the years. Instead of simply writing for the sake of writing, Yale Appliance now has a focused and dedicated blogging strategy.
This approach, honed through years of trial and error, emphasizes answering questions consumers ask daily, all while catching potential customers during the decision-making portion of the sales cycle. Thanks to this approach, Kuenn reports that Yale Appliance's web traffic has tripled over the past year, in addition to boosting digital sales by 40 percent since 2009.
Sweetgreen's Perfect Content Marketing Recipe
Lovers of organic cuisine and the environmentally conscious lifestyle will feel right at home with the example set by New England's Sweetgreen restaurants. This small regional chain boasts quite the digital presence, all thanks to the powerful integration of social media into its content marketing approach, according to Stephanie Walden of Mashable. By rallying likeminded consumers with trending hashtags, such as #behindthegreens and #farmtotable, in addition to appetizing visuals, Sweetgreen has amassed 19,000 Facebook fans, in addition to over 11,000 followers on both Twitter and Instagram. The key here is tapping into the target audience's core beliefs, all while leverage engaging and fun content on social media.
Making Customers Feel at Home with the Old World Napa Inn
The final small business success story comes from the wine capital of the United States, Napa Valley. In her look at the Old World Napa Inn's content marketing success, Andrea Miller of SproutContent points out that this local bed and breakfast packs a powerful one-two punch when it comes to offering consumable content to digital viewers. First, the Old World Napa Inn offers helpful advice and informative posts about Napa Valley on public forums and message boards, such as Trip Advisor, thereby gaining credibility and raising awareness with travelers who may visit the region in the future.
From here, this small business goes beyond the generic content found in most travel guides by offering "best kept secrets" to visitors of its page. By taking the time to help interested travelers plan out a truly special trip to the area with its in-depth and value driven guides, the Old World Napa Inn has established itself as both a regional expert and a credible source when it comes to generating content related to the travel industry.
Even if your brand doesn't share an industry with any of these small businesses, the general lessons for content marketing success still translate well to virtually any organization. By spending the time necessary to create valuable and unique content, as well as becoming an active member on social media and relevant digital communities, your brand can garner the same results and join the ranks of small businesses that make the most out of content marketing.
Content marketing works on LinkedIn too. Want to learn more? Click here to download our free 30+ page workbook