There have been several great articles published throughout the week. We've sorted through them carefully and have compiled some of the best from around the web.
Here are this week's must read articles in our Social Fusion digital marketing weekly review.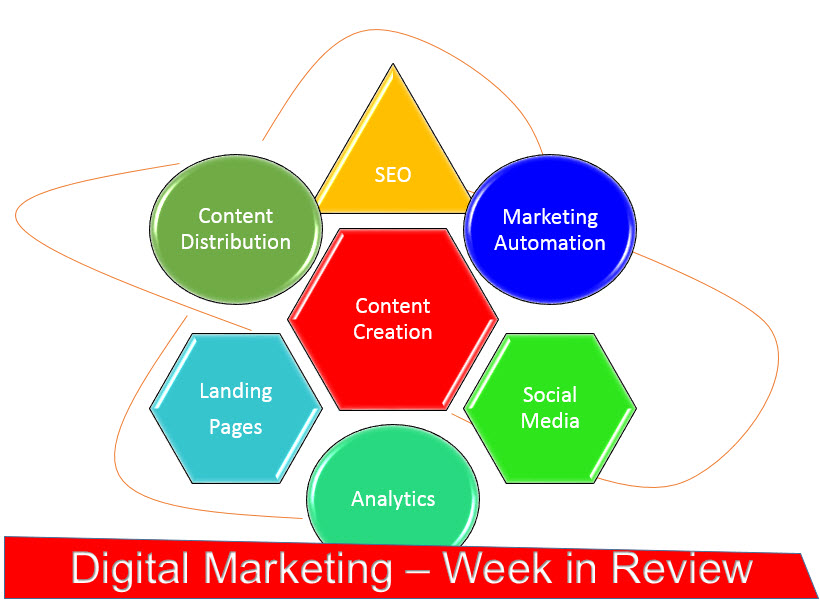 Click on each headline for each article's link.
While content marketing can be very powerful, it does have a variety of subtleties and nuances that are required for making it effective. This article highlights 15 tools that you can tap into to make your life easier. The list includes sites like Piktochart, Copyscape and Jing to name a few. How many of these tools do you use?
The stats in this post are eye opening! Did you realize that the average person spends about 3 hours per day on social media? When we are looking at this from a business perspective, this is clearly time consuming. This article lays out the stats and then a simple roadmap to help you save up to 6 hours per week.
We created a series highlighting Thought Leaders, Influencers and subject matter experts in the areas of content distribution, social media, blogging, SEO and analytics and we created a great looking info graphic to recap these folks. It makes a great reference tool!
If you are ever at a loss for what to post on social media, this article offers 26 different ideas that you can leverage. Our post here follows their idea #12… click here to find out what that is.
------------- Digital Tool of the Week -------------
We are starting a new feature where we add one digital tool per week to this post to provide you with insight that could lead to more benefit for you.
This week, we want to share BuzzSumo. BuzzSumo lets you research a keyword to find out what content people are sharing the most. You can take those ideas and build your own update or article around them. Clearly, the more popular something is, the more effective your engagement can be. Buzzsumo offers a variety of pricing plans but do provide a free 14 day trial.
-------------
A business crisis is potentially as close as someone hitting the send button and posting something negative about your business online. How should you be prepared for that? This concise article offers a couple of steps for you to start implementing now.
This article highlights how one massive tool – Facebook – may or may not be right for your business reach. It comes with a podcast. This is not a simple "list" to follow but an interesting analytical discussion that identifies data driven nuggets of insight.
Content marketing requires a lot of things for it to be successful. Perhaps the main one is having time. In this article written by Hubspot, they share some tactics to consider if you are short on time.
These are some of the most insightful articles we've read this week as they related to digital marketing. What articles have you read this week that you think should be on this list? Feel free to share yours below.