There have been several great articles published throughout the week. We've sorted through them carefully and have compiled some of the best from around the web.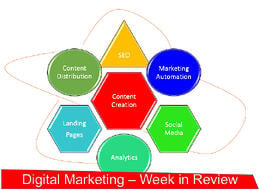 Here are this week's must read articles in our Social Fusion digital marketing weekly review. Click on each headline for each article's link.
Have you run out of ideas for your blog posts? Jeff Bullas provides us with a handful of insightful tips and tricks on how to keep your content unique and fresh. You can now continue to engage your users week from week with this information.
Are you looking to follow some of the best Blogging influencers on social media? Well, look no more. Here are 5 of the world's brightest minds in Blogging. They share some of the best content you can find anywhere on the web.
Here's an insightful blog post on accessing knowledge that is critical to helping you manage and grow your business. A handful of great tips and advice to start your day off.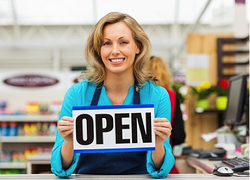 This article features 9 methods on how to create a buzz around your website. Inside the article Jeff Bullas talks about the steps you should take in order to focus on your users rather than your own business interest. Once you're users are engaged, the selling becomes easy. Great article for anyone with a blog.
This article features an engaging SlideShare presentation on how to create and drive revenue via Twitter. Each step is broken down into their own specific section, telling the reader what they should and shouldn't be doing. A great article to learn how to fulfill your target audience on Twitter and create meaningful leads.
Infographics are a huge part of digital marketing these days. Actually, the highest shared posts tend to be infographics. Including one in your blog post can give it life, creativity and above all visibility. In order for your infographic to be shared though it needs to have the attributes and traits described within this insightful article.
Have you been searching for ways to improve your blogs conversation rate? This article breaks down 4 brilliant techniques in order to create leads and optimize your blog to convert revenue. Take your blogging to the next level with these tips.

Have you been posting quality content that your audience wants? Within this article you can learn a few great tips that will make your content effective. This article will also help you increase your users social engagement on your blog.
Jeff Bullas provides us with some great information on what you need in order to create a viral blog post. There are numerous steps that can be utilized in order to help you create a buzz around your blog posts.
Tom Humbarger is a successful LinkedIn user. His company was in the top 10 company pages for 2013. Tom breaks down exactly what you need to know about LinkedIn in order to grow and generate revenue on the platform. Follow his tips to maximize your LinkedIn pages impact.
Are you trying to put together a promotional campaign? Larger companies have utilized these five effective secrets to social media promotion. Start utilizing them today! Great article with a ton of insight.
These are some of the most insightful articles we've read this week as they related to content marketing. What articles have you read this week that you think should be on this list? Feel free to share yours below.