There have been several great articles published throughout the week. We've sorted through them carefully and have compiled some of the best from around the web.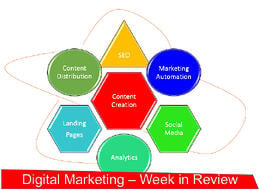 Here are this week's must read articles in our Social Fusion digital marketing weekly review. Click on each headline for each article's link.
Email is an essential tool for all marketers. This article goes into detail how you can utilize Email in order to help drive clients to your offering.
Are you looking to follow some of the biggest authorities within the fields of Web & Social Analytics? Well, look no more. Here are 5 that share some of the best content you can find on the web.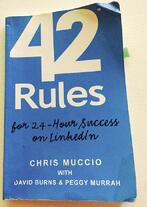 Here's a delightful story about a women's journey and how a well-worn book moved her to reinvent herself. A great LinkedIn story to start your day off.
Jeff Bullas provides us with some great information on what the future has to offer for content marketers. There are numerous new applications that can be utilized in order to help yourself manage your own blog. Jeff offers some perspective on the future of the blogging and digital marketing platform and what robots can do right now with writing content.
Have you been screwing up your Twitter images? Photos and visuals are incredibly important in order to get your content recognized online. This article highlights six essential steps you can take that will help convert leads for your business. Follow these tips to maximize your tweets reach and impact.
This article features 6 methods of customer empathy in content marketing, SEO, blogging and social media. You will find some strong insight that will help improve your SEO and social media content efforts.
The heart of the inbound marketing is about attracting strangers from across the internet and nurturing them into delighted customers. This article lays out each phase that your business and your customer will face. Each step is broken down into their own specific section, which demonstrates what kind of behavior is occurring. A great article to learn how to market towards your target audience and create meaningful leads.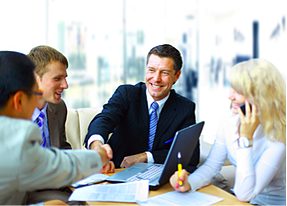 Have you been trying to get your blog off the ground for some time now? This Infographic can help yourself create strong content distribution for your blog. Overall, great information you can use to tailor your marketing efforts around.
Have you been searching for ways to improve your content writing? This article breaks down a 28 day learning process that will take you step by step through the writing process. Take your writing to the next level with these tips.
Have you been taking advantage of all of Twitters' features? Sortable Lists are now being used in order to identify your target audience and convert sales much faster. Here's a great article that tells you how to make the most of lists on Twitter.
Social Media Automation can be an effective strategy if you utilize it correctly. This article breaks down the correct and incorrect ways to implement a social media automation plan. The author lends his own experience and expertise with social media automation, a great read.
These are some of the most insightful articles we've read this week as they related to content marketing. What articles have you read this week that you think should be on this list? Feel free to share yours below.