As we head into the middle of summer, we thought let's have some summer fun! Below, are 6 entertaining videos from the world of digital marketing. Some are witty, insightful and some flat out, just make us laugh! Enjoy.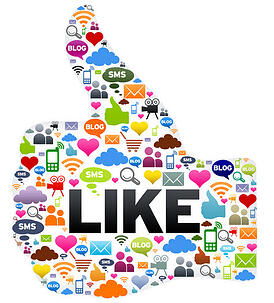 In Your Facebook!
Some of the updates on Facebook are so outrageous, they just make you laugh. Enter Ellen DeGeneres and her segment called "In Your Facebook!" If you only have 2 minutes and want to laugh, this is perfect for you.
Who can't help but laugh when three seniors start trying to use social media terms but of course, they are not in the right context. This is an ad that has received a lot of air play but it still puts a smile on your face.
From Google Analytics, this shrew video uses context to highlight their point... Ever feel that landing pages bombard you with all sorts of add-on offers? This video highlights what this sort of activity would look like in real life and how Google analytics can help you avoid this process with better insight.
If you've spent any time in the field of digital marketing, you've experienced the "buzzword" conversation. Basically you are asking intelligent questions and you get buzzwords in response. Here's your chance to throw the Bull S*** flag. This video brings to life everything you've dreamed about doing and delivers a point about Adobe marketing.
Set to In The Hall of the Mountain King by Edvard Grieg, this playful video shows an exaggeration of what happens when your company does not have the proper insight to your data. Can you guess who is driving this "expansion" before they show you at the end?
And… one final one to put a chuckle in your day… this video by Adobe pokes fun at traditional marketing.
Well, those are 6 entertaining digital marketing videos we found. Do you have any you want to add to this list?
---