There have been several great articles published this past week. We've sorted through them and have compiled some of the best from around the web. This week we focus on a variety of articles as they impact the world of content. We first provide several articles that will help break down how to create quality content for your users. Then, we'll give you some insightful articles full of great tools and tips on how to engage your target audience. Here are this weeks must read articles in our Social Fusion weekly recap.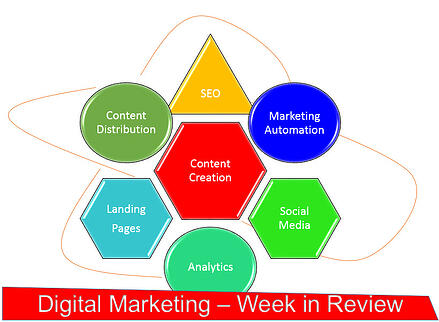 The Recipe for Perfect Social Media Posts [Infographic]
Optimizing content isn't just for articles. Do you know how to use content to create the "perfect" social media posts?
When you post on platforms like Twitter, LinkedIn, Facebook, YouTube, etc. you need to post something that will draw your target audiences interest and drive web traffic. You need to optimize each and every post to all of your networks, this Infographic breaks down exactly how to do that.
http://blog.hubspot.com/marketing/create-perfect-social-media-post-infographic?utm_campaign=blog-rss-emails&utm_source=hs_email&utm_medium=email&utm_content=13246044
21 Content Marketing Lessons from the New York Times
The always-insightful Jeff Bullas provides yet another great article breaking down how the New York Times repurposes and reuses its own content. Along with that he shows examples of how the New York Times distributes their content via email as well as by using other powerful social media platforms.
http://www.jeffbullas.com/2014/06/19/10-lessons-new-york-times-content-marketing/
Are you getting the most out of your content? 4 Tactics to Improve Your Daily Social Media Marketing Routine
Are you working hard each and everyday but just not seeing results? Take a look at this great article that features four important tactics to improve your daily social media marketing routine. This article can absolutely help you build up a strong core of tactics that can be implemented daily in order to aid your marketing efforts.
http://www.socialmediaexaminer.com/improve-your-daily-social-media-marketing-routine/
Your Audience Impacts the Type of Content you Create. Align Your Digital Marketing With Your Ideal Customer
Finding your target audience is one of the most critical methods for planning your entire marketing plan. Nader Mahmoudi will teach you how to create a virtual persona as well as providing you essential marketing tips to hit your ideal target audience. The article features insight on how to:
Understand your buyers persona
Find your target audience
Use analytic data to determine success
http://www.business2community.com/digital-marketing/align-digital-marketing-ideal-customer-0919161#!28o0T
Content for Emails... 17 Sources of Endless Inspiration
Is your content aging and becoming dated? Do you want to get the most out of your email marketing? Keep up with the most up to date and immersing content engagement methods. Check out these 17 great places to source your content for email marketing. A few of these powerful tactics are:
Attending upcoming industry events to learn
Getting in contact with your customers
Incorporating your customers success stories into your email
http://blog.hubspot.com/marketing/email-marketing-sources-inspiration?utm_campaign=blog-rss-emails&utm_source=hs_email&utm_medium=email&utm_content=13246044
5 Free Content Tools to Enhance Your Social Media Marketing
Are you trying to grab your audience's attention through interactive media? Have you been searching for new and creative ways in order to engage your users? Well ask no more, this article is packed with six great ways to take your content and separate it from your competitors. These tools separate the great social media sites from the average. A great read.
http://www.socialmediaexaminer.com/show-content-on-social-media/
Meaningful Marketing: How to Create Real Connections and Drive Sales
Creating content that appeals to your targets emotions is a tough task. If you can capture meaning and emotion in your advertising your audience will respond positively. This article features some great video examples on how to sell to your customer's emotions. Find out how to drive sales through meaningful marketing by clicking the link below.
http://www.business2community.com/digital-marketing/meaningful-marketing-create-real-connections-drive-sales-0917953#!28qBW
These are some of the most insightful articles we've read this week as they related to content marketing. What articles have you read this week that you think should be on this list? Feel free to share yours below.