As marketers, we spend a lot of time helping to grow business value. That got us thinking about how a business can take this value and maximize it through a potential exit strategy. So we recently had the opportunity to chat about this with David Burns, partner in Cross Keys Capital. We spoke for a while discussing strategies that work with selling your business and increasing your exit value. Below are some of the excerpts.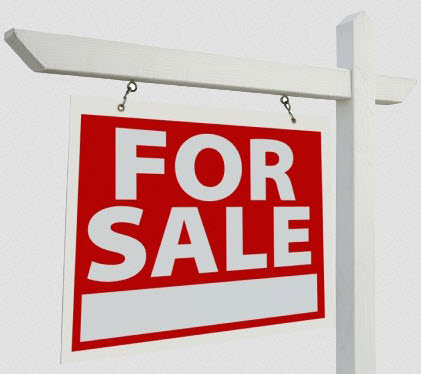 Preparation
You've spent many years building your business and now you want to sell this asset. For many of us, this is one of life's significant transactions. Ironically, many owners go into this with little or no preparation. Be Prepared! You have to get the foundation down before you can even attempt to try to sell the company. Don't rush into this process. There's a lot of preparation. It's like building a house. You don't say, "Hey, I'm going to build a house," and then go buy the roof before putting in the foundation.
You need to be "prepared" to maximize the sale of your business on multiple levels. If not, you run the risk of reducing the exit value of your business.
Understand Valuation
"EBITDA", is "earnings before interest, taxes, depreciation, and amortization" or is also known as free cash flow. How much is the business able to generate on a free cash flow basis, assuming there's no debt? In today's market, that is what the buyer is really looking for. They're generally going to value your business using a multiple of that free cash flow or EBITDA as it fits with your industry.
Strategies that work
Think like a buyer when you are a seller
There's really no right time to sell your business. At some point in time, you might want to think about doing something else, whether it's retirement or another type of business. The question that needs to be asked is, "Does my business appear like a valuable asset a potential buyer can grow?"
People are willing to pay a multiple of your cash flow based on your growth trajectory, length of company life, and the industry the business is a part of.
If you're on a nice growth path, things are going well; obviously the buyers are going to look for that. Conversely, if all of a sudden, you'd lost two or three key customers, revenue was going down 10% or 15% or 20%, you're not really going to have a lot of positive type of experiences with potential buyers because most buyers are going to be leery of what you're selling them.
Your goal is to make that buyer feel comfortable that your reasons for selling the business aren't related to the business and there is still a lot of upside and growth to the business.
Make yourself completely invisible to the business.
A company that is a terrific business, with a lot of growth will have problems if the owner or CEO is the entire business. The buyer comes in there and they think, "Wow, once Mr. Business Owner leaves, I've got to rebuild the whole office. I've got to get a whole new sales staff. I've got to find an accountant or a controller." You have to make yourself look like you're not part of the business. People underestimate how important that is to the process.
Your turn – Implementing a strategy that works
When it comes to growing your business, generally speaking, most business owners aspire to maximize the value of their business and at some point in time, be in a position to sell their business for that maximum value. You've got to get the foundation down before you can even attempt to try to sell the company.
Get prepared and build your "foundation"
Get your "business life" in order (i.e. your financial documents, contracts and business information, etc.)
Mentally prepare yourself for life after the business
Make yourself invisible to the business & ensure that your business can function without you
Understand the components that contribute to the value of your business
You've got to think like a buyer when you're a seller. If you want to sell your business, sell when things are going well, and leave some of the upsides to next buyer, that's what you're trying to do and exit at the highest valuation.
What are some of your strategies that work when it comes to selling a business?