In 2009, Chris was invited to speak to a group of roughly 200 interactive marketers at the W Hotel in Fort Lauderdale. The topic was "Linked-In: Business & Personal Success Strategies." As part of his presentation, he chose a person from the group ahead of time and offered her suggestions for a "LinkedIn profile makeover." She went ahead and implemented these, and Chris shared "before" and "after" screenshots of her profile during his talk. The person he worked with was Gaida Zirkelbach, shareholder at Gunster, Florida's law firm for business, as they are known.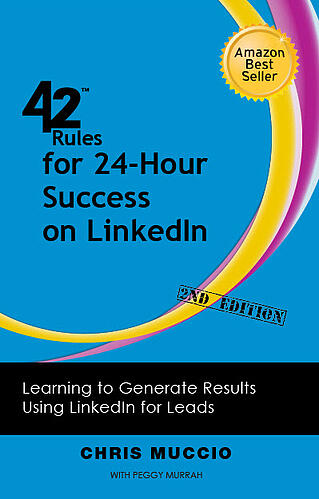 Watching the Seeds Sprout
We recently checked in with Gaida to see how things have been working out, and she had a lot to share with us. To be clear, we are not taking any credit for Gaida's LinkedIn success story. All of the credit belongs to her. We simply shared some suggestions and did a little coaching, and she ran with the rest.
Tactically, we initially worked on the main elements of her profile (i.e., headline, summary, and experience). Strategically, we discussed different elements of LinkedIn, their impact, and how she could potentially generate more awareness and engagement. After that, Gaida ran with this, integrating it with her entire social media business approach.
Her ability to integrate LinkedIn with her other online interactions makes a powerful combination, and she shared some of what she did. For instance, she used similar language to what she put on her LinkedIn profile across Twitter, SlideShare, and her law firm's website bio. She also created a Pinterest page, a Google Plus page and +1'd articles, and other things that she wanted to highlight. As a result, when she Googles her name, prospects see what she wants them to, with her LinkedIn page consistently coming up as the 2nd or 3rd result.
The Multiple Elements of her Success
Let's fast forward to her results. She has received multiple cold calls from potential clients without having to do any other networking, and at least 2 of those cold calls in the last 2 years have become good, paying clients.
However, let's also rewind a moment. While we tend to talk in terms of absolute results, that is, "he or she sold a $25,000 contract," typically, there is a process of smaller results that occurs before any business results. Gaida shared some of her experiences.
Her target audiences are entrepreneurs, CEOs, and in-house counsel. Thus, she targeted language in her profile to those individuals, which was also integrated into her other social channels as well. Through this approach, she has been able to:
Connect with key business prospects, many of which have turned into clients as a result of a bigger marketing effort and connections, but LinkedIn was a part
Connect with a world-renowned entrepreneur and speaker and get him to speak to a group of clients and prospects, thus leveraging LinkedIn to make connections that she can then use for further marketing events
Use LinkedIn to research individuals she is meeting with or even opposing counsel.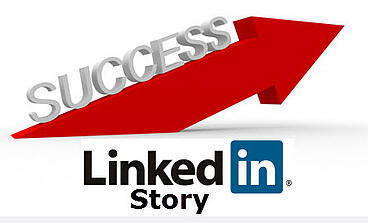 Gaida's Tips for creating your LinkedIn Success Story
Make sure that your profile sends the right message. Step back and look at it from a prospect's point of view. Are you using the right keywords and making it clear that you can help them?
Make the most of your profile. Use it to research individuals, make connections, see who looks at your profile, keep in touch, and reach out when a contact makes a career change.
Promote your profile, and use it to promote you and your experience. Add a link to it in your e-mail signature lines, link out to your bio or website from it, link to it, or use similar language to it on other social media channels.
(Note: This LinkedIn success story was excerpted from the 2nd edition of 42 Rules for 24 Hour Success on LinkedIn)
Interested in generating more effectiveness on LinkedIn, click here to for a free 30+ page guide.