"In order to generate leads, you need to begin building relationships and trust." Says marketing strategist and Amazon best-seller Chris Muccio. "You need to be communicating with your audience and providing relevant and valuable content that will be beneficial to these individuals." With this and other matured advice Chris weaves together a fascinating article that dips into the topics of communication, target audiences, and other LinkedIn profile tips.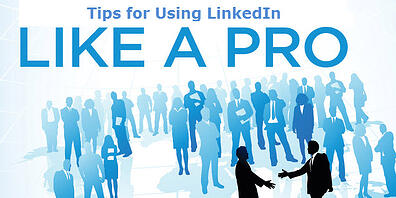 The tips and advice that Chris offers are refreshingly grounded. There's no pop-promises or get rich quick schemes here, but instead a diligent, level headed approach to online business: If you're willing to do a bit of work and toil on your own part Chris provides the know-how and advice to help turn that effort into quantifiable successes. Good for anyone from a web newbie to an internet czar just looking for a brush up on some basic techniques the few minutes it takes to read is a small price to pay to hone your marketing skills and beef up your LinkedIn effectiveness.
Interested in generating more effectiveness on LinkedIn, click here to for a free 30+ page guide.