In today's post, we feature a conversation between Wendy Stevens, a leader in guerilla marketing for women, and our own Chris Muccio. The topic up for dissection and discussion is video marketing and this week Wendy and Chris discuss some strategies that work.
Click here to listen to the entire podcast.
Right out of the gate the web-savvy duo jump on the dangers and challenges of video marketing. From this heady, defensible point they begin discussing options and avenues available with Youtube. Wendy maintains a firm line on managing your time wisely as the conversation heads toward two key discussion points about video marketing: playing by the rules of the video world, and focusing in on how to leverage video marketing and convert leads into sales.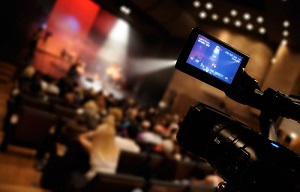 The different perspectives, Chris with his digital marketing background and Wendy with her femme-friendly flare, offer great variety when it comes to discussing the rules. Wendy explains why we need to make videos easy to share along with making yourself available to connect with (hint - it'll help build a bond with your leads). When it comes to the potential success of video marketing, the conclusion arrived at is a resoundingly positive one with Wendy offering statistics and keen observations to support the point.
All in all this ten-minute nugget is not one to be missed, especially if you're considering adding video marketing to augment your marketing arsenal. Click here to listen to the entire podcast.
Interested in more creative marketing ideas? Click here to download the ultimate kit for content creation.