Recently, Jeffrey Davis from Radio Entrepreneurs Money Matters radio network interviewed Chris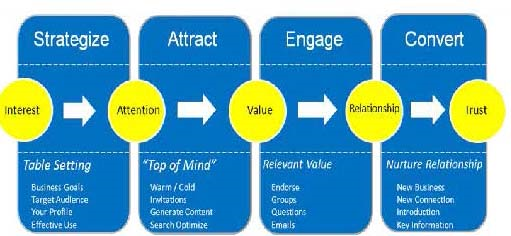 Muccio talking about the second edition of Chris' book, 42 Rules for 24-Hour Success on LinkedIn. The primary focus of the discussion was helping a listener understand what it takes to be effective on LinkedIn and generate results for their business.
Some key highlights included:
Consider this four part methodology for LinkedIn Sucess - 1. Strategy - who is your target audience 2. Attract - create awareness of you and your business 3. Engage - engage your audience to create an ongoing relationship, and 4. Convert – people do business with people they trust

Learn whether Linked is effective for you - You might wonder if LinkedIn is necessary for your social medial strategy. Ask yourself this questions: Does LinkedIn fit with your business? Do you have a specific goals in mind? What is your end-point? For example, a) are you using it as a mentoring tool in your industry? b) using it to generate leads? c) or are you searching for a job?

How much time should one spend daily on LinkedIn? This is one of the most common questions asked today. If you are spending about 15 minutes per day, you are in the right ballpark. In this entrepreneur podcast, this is just one of several tactics discussed to help listeners increase their LinkedIn effectiveness.
Listen to the entire entrepreneur podcast now http://www.leadgen2020.com/wp-content/uploads/2013/09/2870.mp3
You can learn how to create more leads with LinkedIn here.