Ever receive a letter from the IRS and dread opening it for fear it contains something negative? How about dreading the "we need to talk" speech with a significant other? Given the economic conditions, many of us have encountered the boss and the head of HR at the office door about to let you know you are no longer part of the company's future. No one likes these situations. Many of us spend our lives trying to avoid them but the honest truth is that adversity is a natural part of life and small business growth.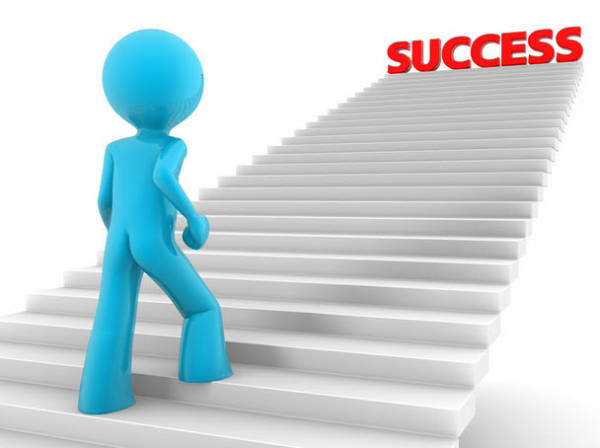 Recently, I had the opportunity to talk with Gary Barnes about this topic and most importantly, how it can be used to fuel our ability to grow business. Why Gary? He is someone who has created several successful companies. In addition to that, he has flown a P-51 WWll fighter, flown on a trapeze, completed a 75 foot bungee jump, climbed 14'ers and he has done all of this while overcoming a life-threatening and chronic illness.
Here are some of the key points he shared with us…
Can you introduce us to adversity?
Sure. Adversity is a stimulus changing whatever path you are on. Adversity is normal. It will happen. The challenge relates to how we react to it. We cannot control what the stimulus is that we receive through it but we do control our reaction to that. It is up to us to try to view this as an opportunity. When it does happen, recognize it but don't own it. Make sure that you are able to redefine it to maintain your focus on your overall vision
Is adversity required for small business growth?
Adversity may not be "required" for small business growth, but we need to learn to recognize. It can really help to move us away from business complacency. A very simple example of this could be highlighted through the butterflies we may get in our stomach before giving a talk in front of a large audience. We might not like the feeling, but it might help us become completely focused on the task in front of us and enable us to provide our audience our best possible effort. Conversely, if we don't have butterflies, perhaps we are too complacent and not properly focused on our audience. The ability to harness adversity can help us cut through serious noise and distractions to create a highly tuned focus on our business efforts.
Is adversity inherently negative or can it create positive?
Adversity is not always negative. It has the opportunity to be positive or negative. There are things that are totally devastating that happen in our lives but it comes back to what do we do with it.
Gary shared a story about a friend that lost a daughter. She was born with Down's syndrome and then contracted Leukemia and passed away. While this is clearly devastating to the friend and his family, it has created an impact on how that friend wanted to help other men deal with grief in a way that men can relate to it. He has written a book now called 'My Emily'. He didn't want that to happen but out of that adversity and tragedy he was able to take that and make it into a positive outcome for thousands and thousands of men around the world.
In business, adversity seems to be lurking just around the corner, how can we get better prepared for it?
Don't give a knee jerk response. Look for similar past experiences that will give you clues on how to move forward.
Gary offered this simple business example. Sales are way down or perhaps you just lost a valued employee. Have you even experienced this type of adversity before? What did you do in that situation? Perhaps a client was not happy with you. Consider similar situations and what previously gave you an outcome that you can duplicate or adjust to get a different result.
Executive Summary
Adversity is going to happen to us in some form or another in our business life. It is normal. Focus on what you can control. Decide what your action is going to be. View this as an opportunity. If we address this properly, it will cause us to stop and refocus our business efforts. It is not the opportunity that we may want but learn to view this as an opportunity that we can leverage.
We know adversity is going to happen in our business lives. Accept this.
It is up to us to recognize it. Learn from the past and be more prepared for it.
Adjust our perspective of this adversity to be aligned to our overall vision.
To get more information from Gary Barnes, you can go to: www.GaryBarnesInternational.com
To help you generate small business growth in 2014, we offer a free digital marketing analysis. Simply